A Love Letter To The Makeup Of Dune, Which Should've Won An Oscar Tonight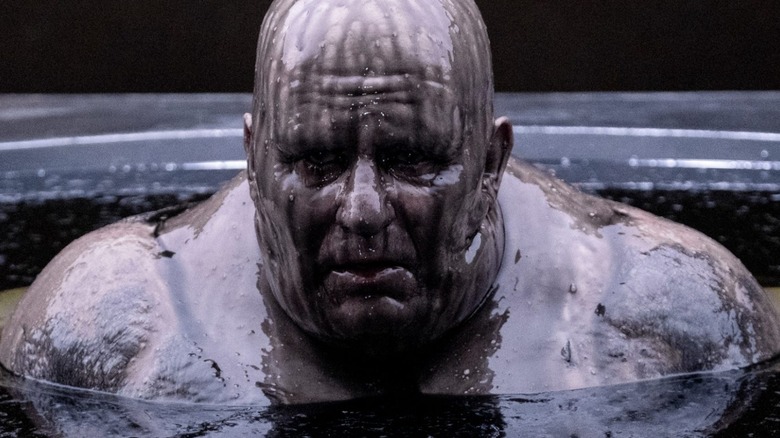 Warner Bros. Pictures
The 94th annual Oscars opted to shake up its usual approach to presenting awards by choosing to exclude eight of those awards from live presentation. This has caused some contention among the film community, especially as many of those awards happen to be the technical areas that really make a movie shine. After all, what's a movie without editing or sound? (The answer: just a bunch of pictures). Of those eight awards, "Dune" has won the most — including Best Sound and Best Original Score. 
However, when it came to Oscar for Best Makeup and Hairstyling, "Dune" ended up losing to "The Eyes of Tammy Faye" — and I can't fathom why. True, there was a lot of work done to transform Jessica Chastain into Tammy Faye Bakker, including some elaborate prosthetics. But "Dune" boasted some impressive makeup work of its own, particularly when it came to Stellan Skarsgard as Baron Vladimir Harkonnen and Dave Bautista as Beast Rabban.
House Harkonnen denied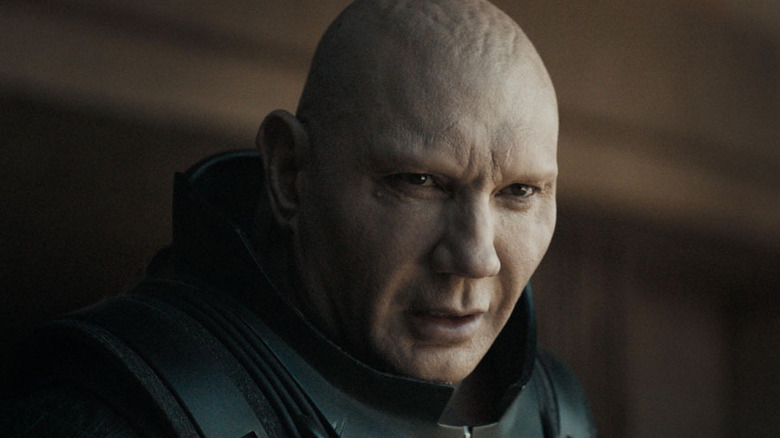 Warner Bros. Pictures
Both Bautista and Skarsgard look utterly unreconizable in their roles. As Beast Rabban, Bautista's hulking figure is concealed under a mass of albino skin, making him look like a wrathful ghost. And the work done on Skarsgard to transform him into Baron Harkonnen is nothing short of mind-bending. The Baron is shown to hover merely a few feet off the ground, with a mass of flesh rippling outward from his body. In perhaps one of the film's most sinister scenes, the Baron is immersed within a pool of inky black liquid as it rolls over his body like a twisted sci-fi version of Colonel Kurtz in "Apocalypse Now." Say whatever you will about "Dune," but it's a visually stunning film and the makeup is a part of that — and definitely deserved to be awarded. 
In contrast, only Chastain underwent any form of effective transformation in "The Eyes of Tammy Faye" — the transformations of the other characters wasn't nearly as impressive, especially the prosthetics on Andrew Garfield. The Oscars should be a recognition of the pinnacle of each respective aspect of film, and in this writer's humble opinion, the mark was missed with the makeup award. Hopefully "Dune: Part Two" continues the trend of phenomenal makeup and scores a win for a future Oscars ceremony.