Here Are The Oscar Winners The Academy Decided Weren't Worth Your Attention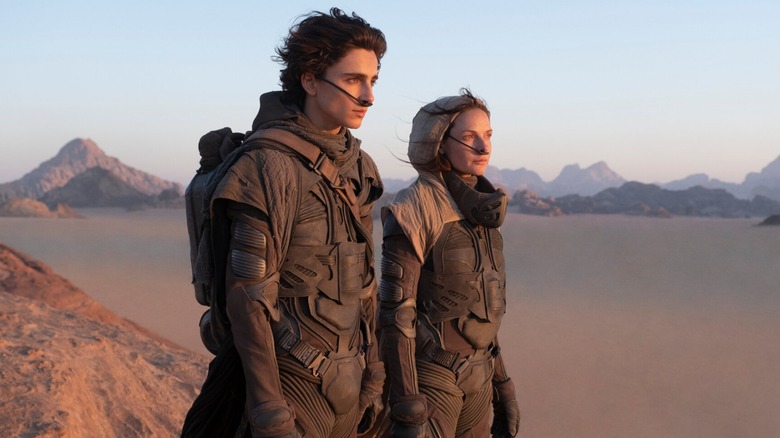 Warner Bros.
Eight Academy Award categories were unceremoniously announced via Twitter ahead of the official ceremony tonight, with Denis Villeneuve's "Dune" picking up several technical awards. The sprawling, gorgeous Frank Herbert adaptation is currently, at the time of publication, a four-time Oscar winner, with wins for Best Original Score, Best Sound, Best Film Editing, and Best Production Design.
Hans Zimmer composed the film, while a team including Mac Ruth, Mark Mangini, Theo Green, Doug Hemphill and Ron Bartlett crafted the sound. Joe Walker took home the prize for editing, and Zsuzsanna Sipos and Patrice Vermette lead up the production design team.
The Academy of Motion Picture Arts and Sciences also announced four other winners for categories that were controversially cut from the official telecast. The Best Documentary Short award went to "The Queen of Basketball," while Best Animated Short Film went to "The Windshield Wiper." "The Long Goodbye" rounded out the short film category, winning Best Live-Action Short Film. The only non-"Dune" feature prize goes to "The Eyes of Tammy Faye" for Best Makeup and Hairstyling.
An untelevised Dune sweep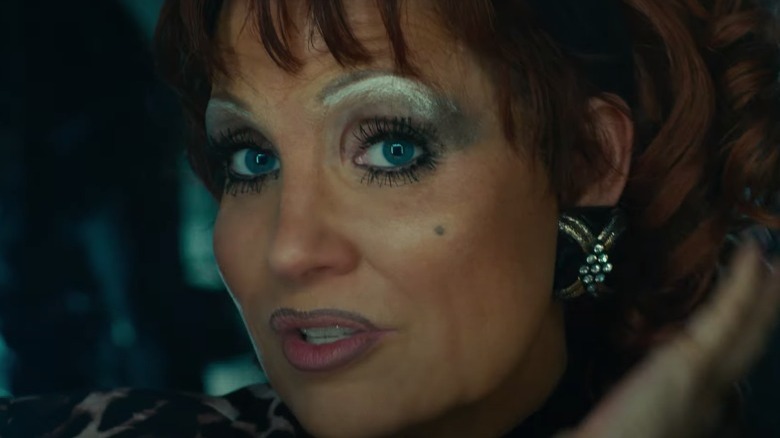 Searchlight Pictures
"The Long Goodbye" stars Riz Ahmed in a story about an immigrant family whose plans for celebration are upended by a right-wing rally. The full film by Aneil Karia is available to stream on YouTube. Alberto Mielgo's "The Windshield Wiper," which premiered at Cannes, tells several short stories about love. Documentary short "The Queen of Basketball," directed by Ben Proudfoot, was the favored choice for its category; the project tells the story of Lusia "Lucy" Harris Stewart, who led women's college basketball in an historic Olympic season in 1976.
The lackluster announcement of these awards, which weren't even announced in Red Carpet pre-coverage, is one of the biggest points of contention in this year's Oscar season. By officially sidelining the technical categories, the Academy essentially reinforces the too-common dichotomy that rewards the faces in front of the camera, but not the people who bring the story alive behind it.
"Dune" is by no means a frontrunner for Best Picture, meaning that despite being newly crowned a four-time winner, its team may not end up able to celebrate it on stage. The early sweep does disrupt predictions that Jane Campion's beautiful, cold-hearted Western "The Power of the Dog" will take over the night, though, as it was also nominated and lost out in all four categories "Dune" just won.
Keep an eye on /Film throughout the evening for our ongoing Oscars coverage.