Underrated Coming-Of-Age Dramas You Should Definitely Check Out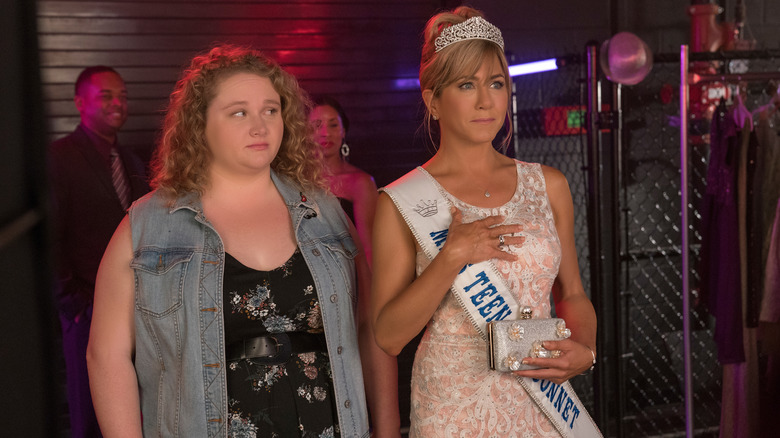 Netflix
There's a certain canon of coming-of-age films that everyone is sort of expected to see: "Stand by Me," "The Breakfast Club," "The Virgin Suicides," and "Rebel Without a Cause," to name a few. More recently, films like "Ladybird," "Moonlight," "Boyhood," and "Eighth Grade" have been heralded as instant classics. Even the coming-of-age drama "CODA" has somewhat unexpectedly become a frontrunner for the 2022 Oscars. But what about the more underrated coming-of-age dramas? 
Here are some films to add to your list that didn't get the love they deserve or are unfortunately still considered too "niche" to make the average must-see list. Despite Hollywood's best efforts to make us believe that being a white American male teenager is a universal experience, not everyone can relate. But most of us do experience something as we make that transition from childhood to adulthood — whether it's in our teens or later in life. Coming-of-age dramas should reflect a variety of life experiences, and here is what we recommend. 
Boy
New Zealand Film Commission
Taika Waititi is no stranger to the coming-of-age drama genre. However, his films about growing up, such as "Jojo Rabbit" or "Hunt for the Wilderpeople," as well as his work on the young adult-centered series "Reservation Dogs," are fairly well-known. They're especially popular now that he's made a name for himself in the Marvel Cinematic Universe and Hollywood in general. Despite the fame, Waititi's 2010 film "Boy" remains underrated, even though it was quite a successful independent feature in New Zealand at the time. For an even deeper cut, check out Waititi's first feature "Eagle vs Shark," which could be considered a second coming-of-age as it's about adults in arrested development.  
"Boy" is about a charming, effervescent 11-year-old Maori kid living on a farm in New Zealand with his grandmother, siblings, and cousins. He loves pop culture and Michael Jackson in particular. When his father comes back into his life, he is forced to grapple with some harsh realities and let go of the elaborate fantasies he's made about the man who did not raise him.
Whale Rider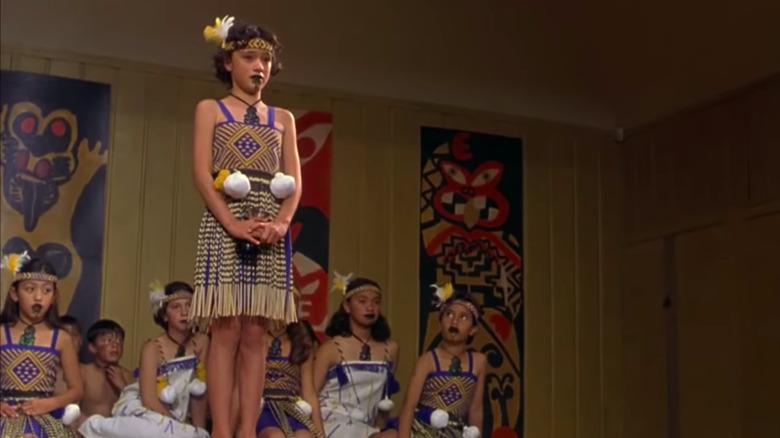 New Zealand Film Commission
While we're in New Zealand, check out "Whale Rider." Niki Caro's film is a modern-day coming-of-age drama that feels a little bit like a fairy tale. It's about a 12-year-old girl named Paikea who wants to become the chief of her tribe — a role that has traditionally passed to the men in her family. While her grandfather searches for a successor in the community, Pai searches for a way to prove herself. Things get even more complicated when several whales are beached near their home and the community gathers to rescue them. 
Keisha Castle-Hughes was nominated for an Academy Award and a Screen Actor's Guild Award for her starring role as the young Paikea. "Whale Rider" had quite a bit of buzz in the '00s, but it has since quieted down. Nowadays, this is considered more of a hidden gem that is gorgeous to look at. You've seen "Lord of the Rings"; you know how beautiful the hills of New Zealand are. But the crashing waves of "Whale Rider" are truly spectacular. 
Sing Street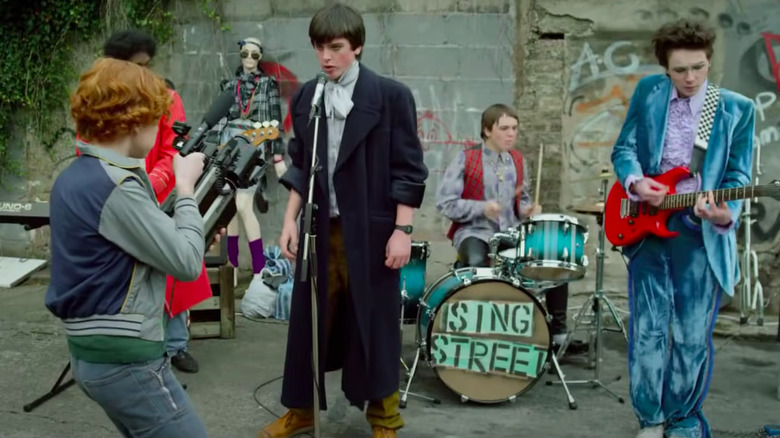 Lionsgate
John Carney's street-level musical "Once" is probably his best-known film, thanks to the music and star power of The Swell Season's Glen Hansard and Markéta Irglová. But his coming-of-age musical, "Sing Street," should jump to the top of your watchlist. It's about a boy named Conor Lawlor living in Ireland in the '80s whose parents can no longer afford to send him to a fee-paying (what Americans call private) school. Conor becomes the new kid at the neighborhood (non-fee-paying, or public) state school and has trouble fitting in because he'd rather express himself through fashion and music. He's kind of like the Irish take on Ren McCormack from "Footloose."
With the help of a few new friends, Conor starts a band and meets a mysterious neighborhood girl. The band isn't trying to win a competition or anything; the stakes are pretty low in "Sing Street." The music that the lads experiment with represents their own respective journey to find themselves and rebel against an oppressive establishment. It's very, very Irish. 
Welcome to the Dollhouse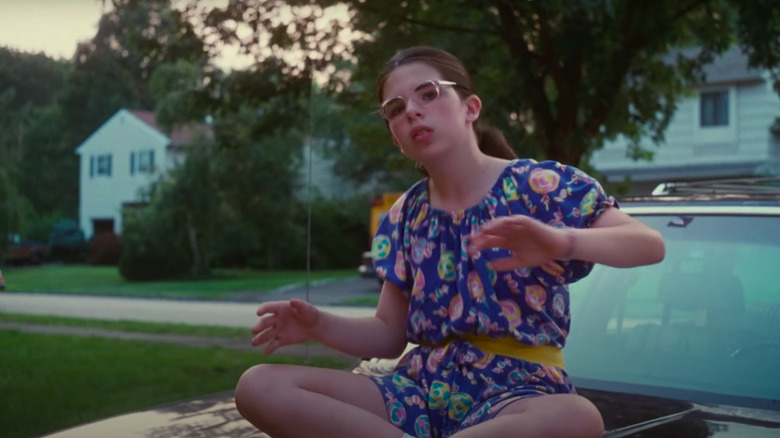 Sony
You may know Heather Matarazzo from "The Princess Diaries" films or the "Scream" franchise, but you have to check out the independent, darkly comic coming-of-age film she starred in when she was only 13-years-old. Matarazzo plays an unpopular girl named Dawn Wiener dealing with first crushes and cliques at school. Her life becomes more miserable and awkward by the day. It's a dark comedy and a satire, so things get pretty twisted.
A slight trigger warning, if you need one: There are a lot of slurs in this movie. Dawn may be in middle school, but this is an R-rated film. It's not an endorsement of said offensive terms, but these characters are not nice people. Kids are mean! They're messy, they lash out, they say the wrong things. That doesn't make the film bad or wrong. But if you're looking for something to watch and aren't in the mood to hear certain words, that's understandable.
Better Luck Tomorrow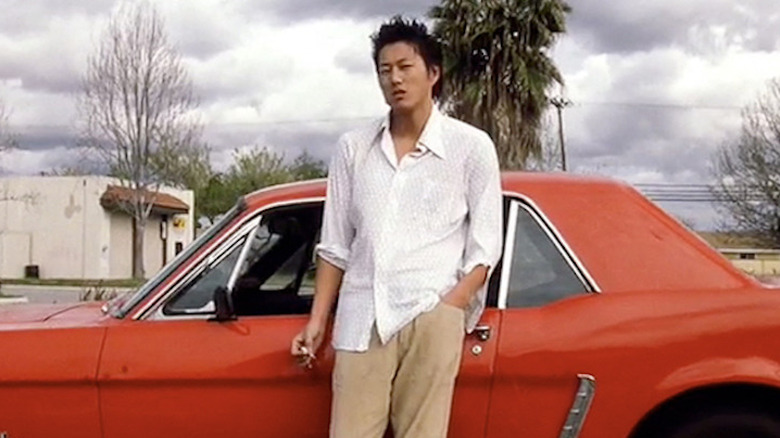 MTV Films
Before Justin Lin burst onto the scene with "Tokyo Drift," the coming-of-age entry in the "Fast and Furious" franchise, he made "Better Luck Tomorrow." Lin's solo directorial debut (he co-directed his first feature, "Shopping for Fangs," alongside Quentin Lee) is about a teenager named Ben who's trying to lead a double life as a stereotypical, over-achieving Asian kid and a wannabe juvenile delinquent. This movie has school dances, crime, crushes, shenanigans, and a pre-"Harold & Kumar" John Cho as Ben's private school rival. It is a very '00s film in its content, sense of humor, and soundtrack. It will remind you of everything from "Y tu mamá también" to "10 Things I Hate About You" and "Superbad."
"Better Luck Tomorrow" is also technically part of the "Fast" family because it features Sung Kang as a character named Han. Lin has said in interviews that he is the same character we meet in "Tokyo Drift." How cool is that? 
Girlhood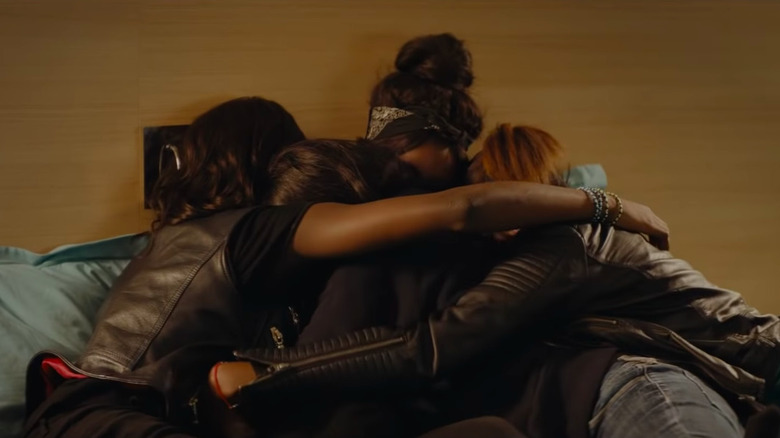 Pyramide Distribution
You may know writer-director Céline Sciamma from her 2019 film "Portrait of a Lady on Fire," or even the Academy Award-nominated animated short film she wrote "Ma vie de Courgette," aka "My Life as a Zucchini." Like Xavier Dolan, her films are often coming-of-age tales in various respects. Her movies push the boundaries of what we're used to seeing in typical mainstream coming-of-age dramas. For example, her 2011 film, "Tomboy," follows a gender-nonbinary child named Laure and was nominated for a GLAAD award. Nearly a decade later, Sciamma's 2021 film, "Petit Maman," about coming-of-age while grieving was nominated for Independent Spirit and BAFTA awards. "Girlhood" features an all-Black cast and received many accolades in France, but fewer in the United States — making it just under-the-radar enough to make this list. 
"Girlhood" is about a group of African-French teenagers in a Paris suburb who join a girl gang. The film's original French title is "Bande de Filles," which directly translates to "group of girls." It's stressful at times, heartwarming at times, and features a killer Rihanna scene. 
Matthias et Maxime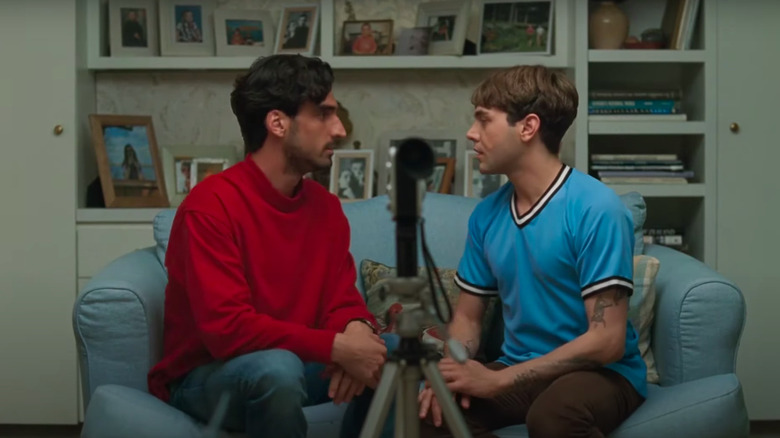 Mubi
Millennial Canadian filmmaker Xavier Dolan has made several films with coming-of-age themes. "Matthias et Maxime," is a little more understated and therefore slightly more underrated than some of his more lauded arthouse coming-of-age features. ("Matthias et Maxime" was also distributed on Mubi in 2020, where only the cool kids could find it.) The characters are in their 20s, making this more of a quarter-life crisis or second coming-of-age drama. Millennials know better than anyone that you don't always come of age by prom night. It's also a romance with lots of longing ... if you're into that.
The premise is simple: Two lifelong friends at a crossroads in their respective lives are shaken up when a friend asks them to be in her student film and kiss each other in said film. In the aftermath of the smooch, Matthias and Maxime (the latter played by Dolan) spiral as they try to figure out what to do with their lives, themselves, and each other.
The Secret of Roan Inish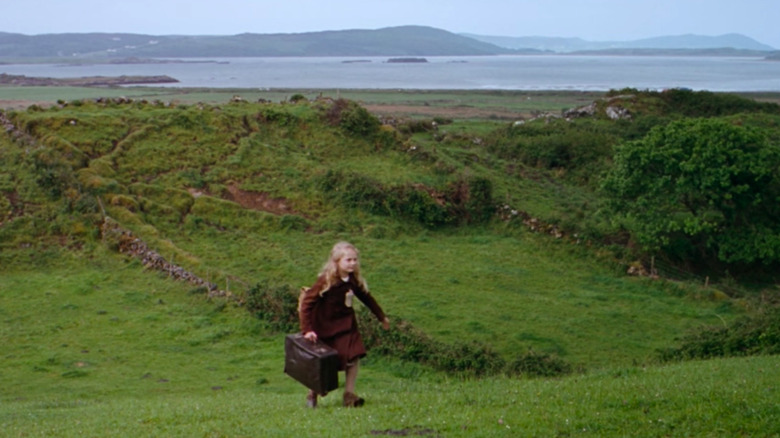 Samuel Goldwyn Films
If you're looking for a coming-of-age story for a young girl who loves "The Secret Garden" and "Anne of Green Gables," try "The Secret of Roan Inish" (not that boys should be deterred from watching coming-of-age stories with female protagonists, as this could be recommended to anyone.) The movie is a cottage core coming-of-age drama set on the Irish coast in the 1940s. It's also a light fantasy involving selkies — a local legend about shapeshifters who turn into seals. 
Based on Rosalie K. Fry's novel "Secret of the Ron Moor Skerry," the film is about a young girl named Fiona who goes to live with her grandparents after the death of her mother. While wandering around town, she hears whispers surrounding her family and the real reason her parents left the fishing village to live in the city. With the help of a cousin, she travels to the island of Roan Inish, where her family once settled, looking for answers. 
Son of Rambow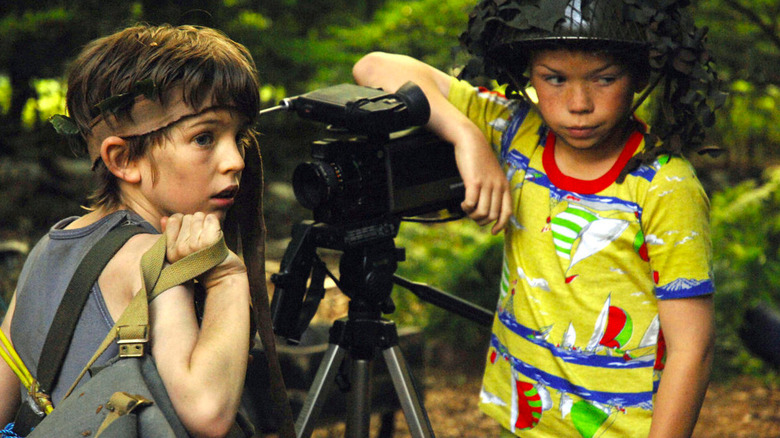 Studio Canal UK
Garth Jennings and Nick Goldsmith's coming-of-age film has a younger protagonist than many on this list. The young leading characters, Will Proudfoot and Lee Carter, are only about 11 or 12 in the film. But like many of the best movies for children, "Son of Rambow" trusts its characters with darker subject matters as they discover who they are and become more grown-up. As a fun bonus, "Son of Rambow" also features a cameo from acclaimed filmmaker Edgar Wright ("Last Night in Soho"). 
The film is about the unlikely friendship that grows between the shyest boy in class, Will, and the most disruptive, Lee, played by Bill Milner and Will Poulter, respectively. The two start working on a movie inspired by "First Blood" to enter into a film contest. All the while they're dodging bullies, strict religious schoolmasters, and the temptations of popularity. "Son of Rambow" is set in England in the '80s at the beginning of Margaret Thatcher's tenure as prime minister, and her brand of conservatism is felt at every corner.
Pariah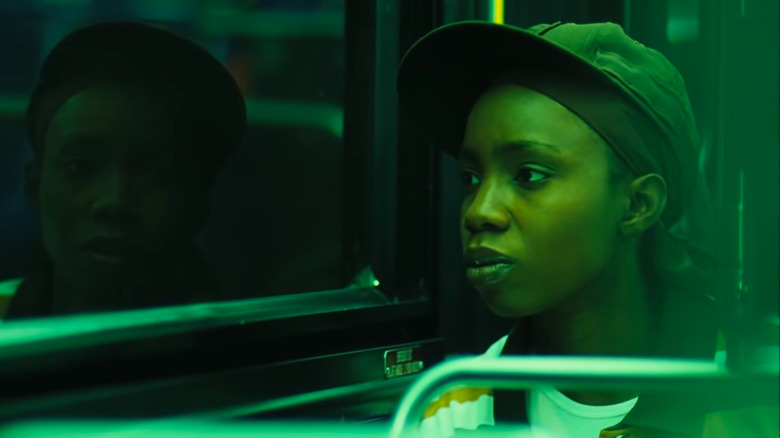 Focus Features
Dee Rees burst onto the scene with this 2011 independent feature about a Black lesbian teenager called Lee. The film is about Lee navigating crushes, her relationship with her parents, and how she wants to present herself. Adepero Oduye, who you may have seen recently in "The Falcon and The Winter Soldier" and who also appears in "The Big Short" and "12 Years A Slave," was nominated for an Independent Spirit Award for her starring role as Alike, aka Lee. She was one of the biggest Oscar snubs that year. 
"Pariah" is often at the top of LGBTQ+ coming-of-age drama lists. But since it didn't get the awards attention that "Call Me by Your Name" and "Moonlight" did and doesn't have the CW sheen of "Love, Simon," it should be included on this list. Those examples, if you didn't notice, have male protagonists and are mostly white. "Pariah" is a great lesson in intersectionality as well as a fantastic film.
Starter for 10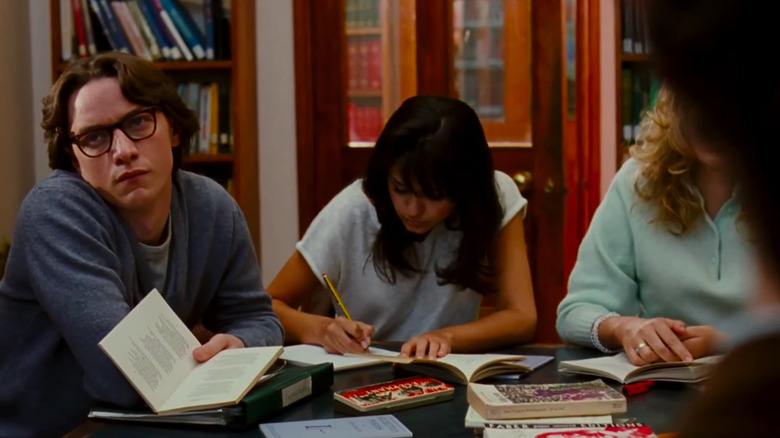 HBO Films
If you love films about tests and academic competitions like "The Perfect Score," "Billy Madison," "Cheaters," or even "Mean Girls," then you should check out "Starter for 10."  James McAvoy plays a first-year student named Brian who leaves his townie friends (played by real-life besties James Corden and Dominic Cooper), behind when he starts classes at Bristol University. Brian joins the quiz bowl team bound for "University Challenge," which is led by a stuck-up older student played by Benedict Cumberbatch. The film also feels somewhat like an English "Good Will Hunting," particularly in the relationship between Brian and his childhood friends. 
Honestly, the cast alone makes "Starter for 10" worth a watch. Catharine Tate, Charles Dance, and Mark Gatiss all have supporting roles. Plus, Alice Eve and Rebecca Hall play Brian's two love interests in the film. Can you guess which actress plays the rich girl who's wrong for him and which one starts out as "just friends" that he ultimately ends up with?
Kiki's Delivery Service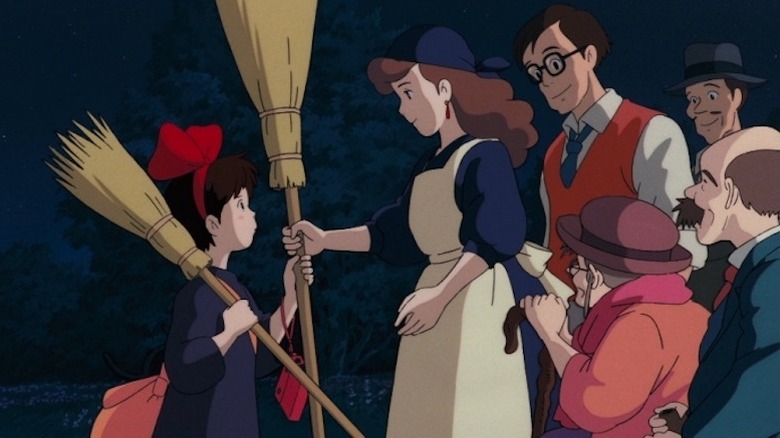 Studio Ghibli
Other Studio Ghibli films from director Hayao Miyazaki, like "Spirited Away" and "My Neighbor Totoro," tend to get more attention than the hard-working "Kiki's Delivery Service." The coming-of-age story about burnout and the loneliness that comes with leaving home is, therefore, a bit underrated. Kiki may only be 13-years-old, but it's never too soon to learn about the importance of a work-life balance.
This is also one of the few films on this list with a clear coming-of-age ritual. "Kiki's Delivery Service" takes place in a modern fantasy world where magic exists and young witches are required to get on their brooms and fly to a city to take up shop as a local witch once they turn 13. Only her talking black cat, Jiji, is allowed to go with her. But instead of healing or potion-making, Kiki really just likes to fly and uses her abilities to make deliveries for a bakery and anyone else who may need her services. 
Dumplin'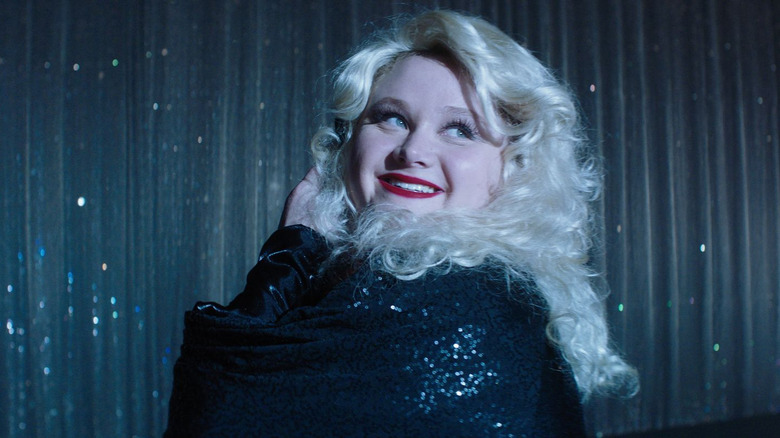 Netflix
Finally, this coming-of-age movie about an overweight girl who enters a beauty contest to spite her mother, a former beauty queen played by Jennifer Aniston, is one of the most underrated films on Netflix. Danielle Macdonald is super charming as Willowdean, aka "Will" or "Dumplin'," and it has all the mother-daughter drama in a YA romance you could ask for. It also features Harold Perrineau as a drag queen named Rhea Ranged, which may tempt you if you specifically miss his performance as Mercutio in Baz Luhrmann's "Romeo + Juliet."
Another thing that makes "Dumplin'" stand out in the coming-of-age drama is the protagonist's relationship with music. We've seen plenty of films before about how the music of artists like The Beatles, Bruce Springsteen, and other male artists inspired teenage boys. This movie, however, is about a girl who loves Dolly Parton. First of all, it's refreshing to see a young woman with a female idol on screen. Second of all, can you blame her? It's Dolly Parton!