HBO Max Has A Shuffle Button Now — Here's What It Does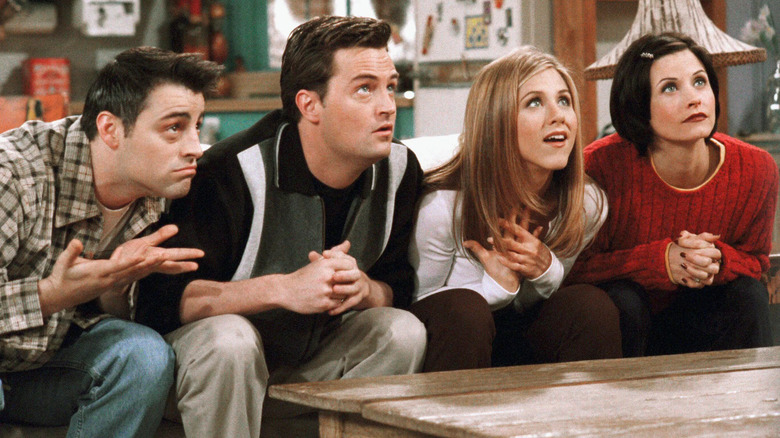 HBO Max
HBO Max has earned a bit of a reputation for being riddled with glitches and bugs, but some people prefer chaos. If you're one of those people, you're in luck! HBO Max has a shuffle button now, according to Variety. 
Apparently it was a "highly requested feature," so perhaps a lot of viewers are craving a little frisson of excitement in their streaming. I have never used the Netflix Play Something shuffle button (there's never been a time where I thought: "I don't know what the hell I want to watch, so I'll let the universe take the wheel. Take me on a journey, Netflix! Show me your wonders!") but it sounds like this is kind of the same thing.
If you are just too damn fatigued with life to make choices (which, to be fair, I can't blame you), or you want to spin the episode roulette wheel, here's the deal. "With an added element of serendipity, selecting the shuffle button lets you kick your feet up and start watching faster," a WarnerMedia spokesperson told Variety. I mean, my feet were already up, and looking around wasn't that slow, but sure, go on. I do like the word "serendipity." People don't use that enough. 
Spin the wheel of fate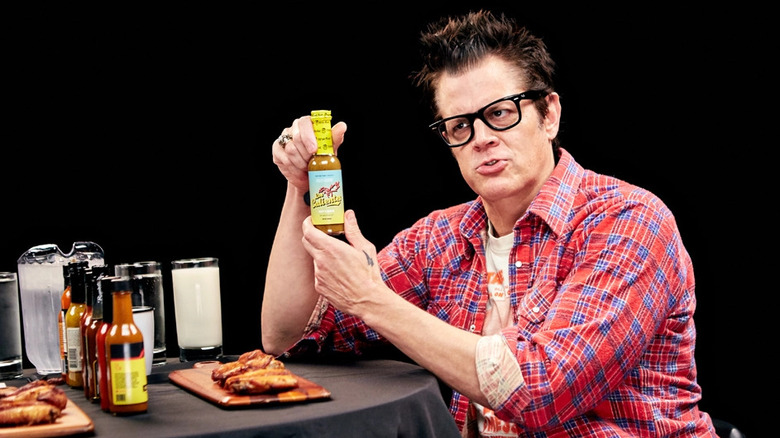 HBO Max
This little button is available right now on HBO Max's desktop interface. Netflix's Play Something button, Variety explains, is only available on connected TV devices and Android phones and tablets. Also, where Netflix's shuffle option spans the entirety of their catalog, HBO opted for a more ... selective approach. Rather than offer everything up for what could turn out to be a dangerous game of HBO Roullette with some not-so-family-friendly content, there is a limited selection of 45 TV shows on the service that might crop up.
Now, depending on where you are viewing, these are the available titles for shuffling:
"A World of Calm" 
"Adventure Time" 
"Anthony Bourdain: Parts Unknown" 
"Apple & Onion" 
"Chappelle's Show" 
"Courage the Cowardly Dog" 
"Craig of the Creek" 
"Curb Your Enthusiasm" 
"Ed, Ed and Eddy" 
"ER" 
"Flight of the Conchords" 
"Fresh Prince" 
"Friends" 
"Full House" 
"Great Pottery Throwdown" 
"Hot Ones" 
"How It Really Happened" 
"Impractical Jokers" 
"Key & Peele" 
"Looney Tunes" 
"Martin" 
"Mike & Molly" 
"Regular Show" 
"Reno 911!" 
"Rick & Morty" 
"Robot Chicken" 
"Scooby-Doo, Where Are You!" 
"Selena + Chef" 
"Sesame Street" 
"South Park" 
"Teen Titans Go!" 
"The Amazing World of Gumball" 
"The Big Bang Theory" 
"The Boondocks" 
"The Mentalist" 
"The Middle" 
"The Nanny" 
"The Office (U.K.)" 
"The Shot: Uninterrupted" 
"Tom and Jerry" 
"Total Dramarama" 
"Two and a Half Men" 
"We Bare Bears" 
"Whose Line is it Anyway?"
"Young Sheldon"
At least there won't be episodes of "Real Sex" popping up if you accidentally hit the button while your parents are visiting. Now go! Throw caution to the wind and see where serendipity leads you. However, if it doesn't work out, rest assured you can still use the old fashioned way of finding your favorite shows and the best movies on HBO Max. Fare thee well, friends!