How One Manga's Death Led To The Birth Of Akira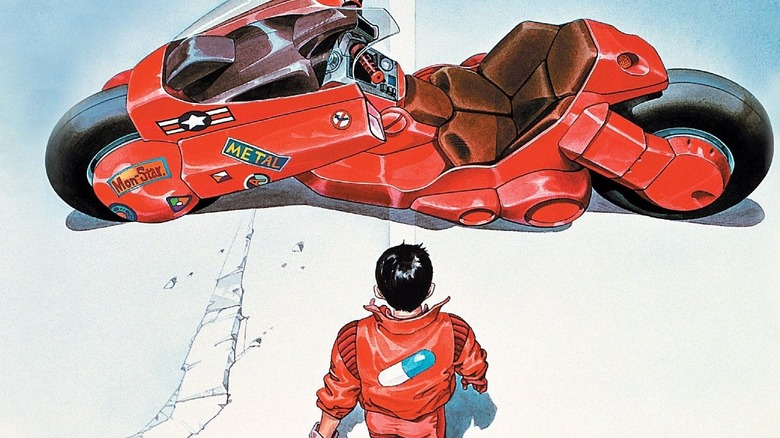 Toho
Katsuhiro Otomo is best known for his groundbreaking cyberpunk manga "Akira," along with its 1988 feature film adaptation which he co-wrote and directed. "Akira" is not only a massive influence in the world of animation, but it also served as the foothold for anime in the United States. But the origins of "Akira" lie in another manga that Otomo wrote but never completed, and the experiences on that manga had a major influence on the artist's vision for "Akira."
In 2019, Kodansha Comics — who published the entire run of "Akira" — held an interview with Otomo for its 10th anniversary. During the interview, Otomo talking about the experiences behind his first manga, "Fireball." Originally published in 1979, "Fireball" centers on a group of revolutionaries whose leader is attempting to rescue his older brother, who possesses psychic abilities. Many elements from "Fireball" would make their way into "Akira," including characters with psychic power and Tokyo being transformed into a high-tech dystopia. Where the two differ is their ending — or rather, a lack of an ending in the case of "Fireball."
The best laid plans of mice and manga artists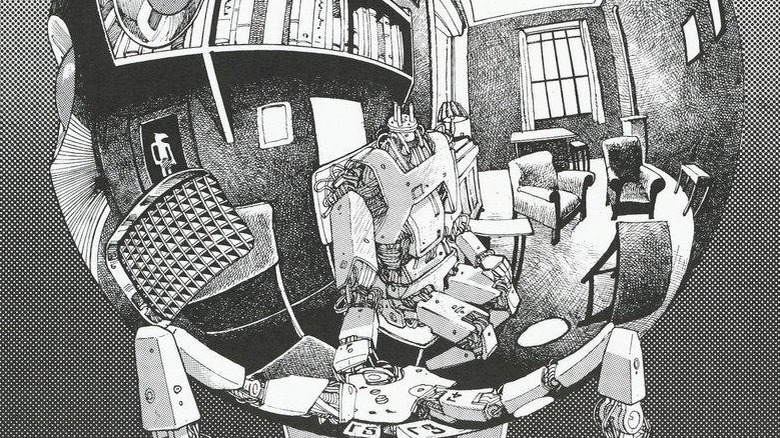 Futabasha
Otomo confirmed during the Kodansha interview that "Akira" was mainly born out of his frustration with the "Fireball" ending, which didn't exactly go as he planned. Said ending would have featured the titular brothers fighting against a massive supercomputer, with their powers generating immense heat due to the psychic energy they were radiating — hence the fireball of the title. The manga finally ended with the two brothers hovering over the Earth and talking about their past lives. Otomo has spoken about how he intended to go back and complete "Fireball" — in addition to rewriting the manga's climax — but by that time he was deep in creating "Akira."
I think, once I rewrote the ending, I would feel compelled to write the whole thing, and rather than rehash old material, I always want to be involved in doing something new. Plus, by this time, I was writing Akira. I figured that what I had wanted to do with Fireball, I would do with Akira.
All's well that ends well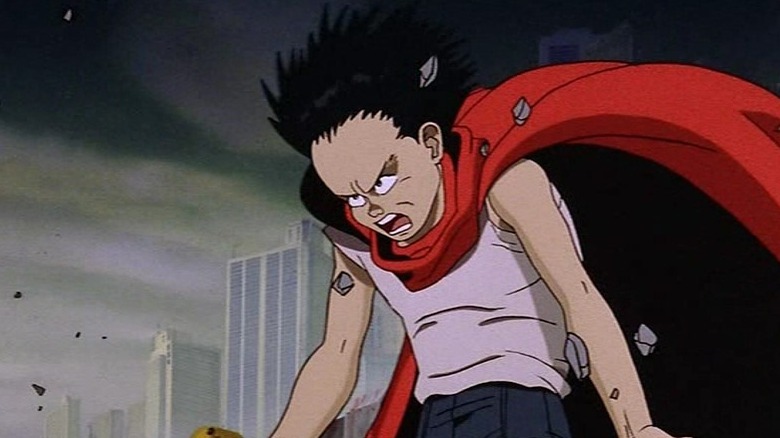 Toei
The disappointment with the ending of "Fireball" also pushed Otomo into a new creative space while he was working on "Akira" — and unlike its predecessor, it was a story that managed to reach its intended conclusion.
Due to a lack of preparation, I had to bring Fireball to a hurried end without the finale I had in mind, so I didn't want to repeat that disappointment. You could say that Akira was born from the frustration I had about that at the time. The story's different from Fireball, but I wanted to build it up in the same way, so I went into more story detail in my preparations for Akira.
And unlike "Fireball," Otomo confirmed that he also had the ending for "Akira" locked in mind, which only underwent minimal changes during its publication. The end result? A manga series and anime film that not only stood the test of time, but also influenced countless other creators over the years. Otomo even plans to craft a sequel series to "Akira" – here's hoping he has a smoother time with the creative process.