Betty Gilpin To Lead Damon Lindelof's Futuristic Peacock Drama Mrs. Davis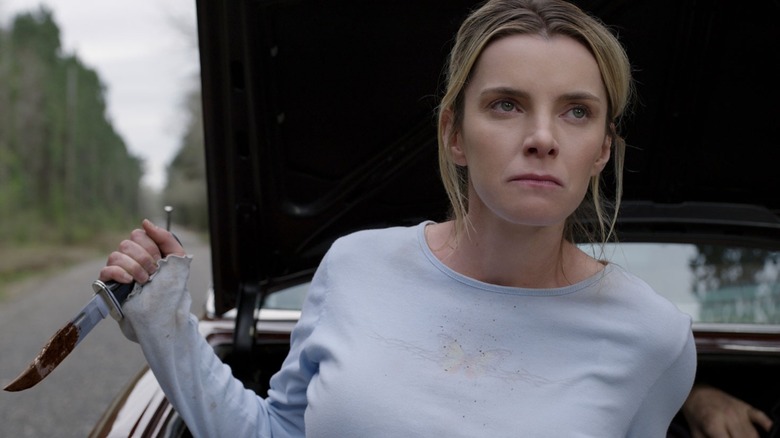 Universal Pictures
Damon Lindelof and Tara Hernandez's mysterious new TV show has landed its lead: Betty Gilpin is set to star in Peacock's "Mrs. Davis," according to Variety.
The "GLOW" star will reportedly play a nun who goes up against "an all-powerful A.I" in the series, which is being billed as "an exploration of faith vs. technology." None of this comes as a surprise from Lindelof, whose expansive and heartfelt work often tackles lofty themes of faith juxtaposed against earthbound struggles.
The writer behind "Lost" and "The Leftovers" has actually worked with Gilpin before, on the movie "The Hunt." The satire drew the ire of then-president Donald Trump before its release in 2019, and was even temporarily canceled in the wake of mass shootings. The movie was eventually released, but unfortunately, didn't make a major splash or launch Gilpin into stardom. Hopefully, "Mrs. Davis" will remedy that, as the actress who embodied housewife-turned-wrestler Debbie Eagen for three seasons of "GLOW" is a criminally underrated talent.
Apparently, Lindelof and co. aren't the only people who recognize Gilpin's star power. The actress currently seems to have a full schedule: in addition to "Mrs. Davis," she'll be starring in a Showtime adaptation of Lisa Taddeo's non-fiction book "Three Women," and appearing in the upcoming shows "Roar" and "Gaslit."
The plot details are still under wraps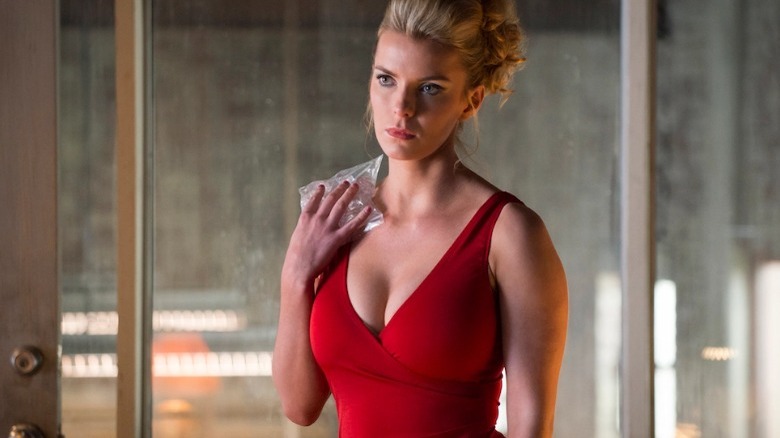 Erica Parise/Netflix
Along with Gilpin's casting, Variety reports that filmmaker Owen Harris will executive produce the series and direct several episodes. Harris is perhaps best-known for helming one of the best episodes of "Black Mirror," the '80s-set love story "San Junipero." He's also worked on several other sci-fi projects that make him seem like a natural fit for "Mrs. Davis," including Jordan Peele's "The Twilight Zone" reboot and "Brave New World."
Hernandez will serve as showrunner on the series, and both she and Lindelof will write and executive produce. The writer-producer has previously worked on "Young Sheldon" and "The Big Bang Theory," making this high-concept project a bit of a departure for her. Together, the quartet of Hernandez, Lindelof, Harris, and Gilpin make this a series worth getting excited about, even when its plot details are being kept largely under wraps.
Although we're being kept in the dark for now, it sounds like "Mrs. Davis" already has a clear vision. When the project was announced in May of last year, Hernandez shared her excitement, saying in a press release:
"In a year that has felt totally surreal, partnering with Damon to craft the world of Mrs. Davis truly takes the cake. To have the support of Warner Bros., who championed our vision from the beginning, and to now have the perfect home at Peacock alongside Susan, Lisa, and the rest of their incredible team — I am at a loss for words. I promise to find them as we bring this wonderfully weird story to life."
"Mrs. Davis" will debut on Peacock, but has not announced a premiere date yet.