Godzilla Vs. Kong Is Getting A Sequel, Will Shoot Later This Year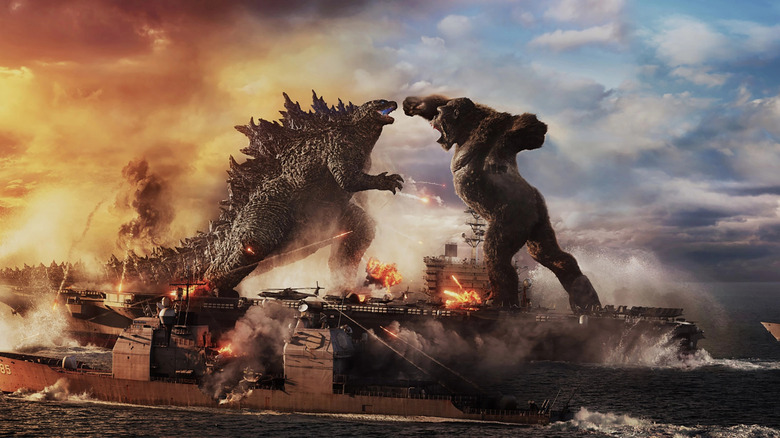 Warner Bros. Pictures
As if it wasn't enough to have one mega monster back on the scene, we've got two. The currently untitled sequel to last year's "Godzilla vs. Kong" is set to shoot in Australia later this year, according to government agency Screen Queensland. As reported by Deadline, State Premier Annastacia Palaszczuk revealed that filming will begin in Queensland before the year is out, and will span the Gold Coast and the southeast area of Australia.
In 2021, director Adam Wingard — who is perhaps best known for his work in the horror space alongside writer Simon Barrett — told the outlet he would "absolutely love to continue" with the franchise, so it seems he has some ideas to further the monster story in the upcoming sequel. "The clear starting point we teed up (in 'GVK'), exploring Hollow Earth, I think there is a lot more to do there," he explained to the outlet. "This is a pre-history of Planet Earth, where all the titans come from. We tee up some mystery in this film, things I want to see resolved and explored and pushed to the next level."
This sequel marks the fifth film in Legendary Pictures' Monsterverse franchise — and so far, the details of the new film's plot have been kept under wraps. The previous entry, "Godzilla vs. Kong," followed the story of King Kong's protectors as they attempt to bring the ape to safety. However, their plan is thwarted when the primate ends up in Godzilla's deadly path, and a clash of titans unfolds. The March 31, 2021 release starred Millie Bobby Brown, Alexander Skarsgård, Eiza González, and Rebecca Hall. 
Giving filmmakers work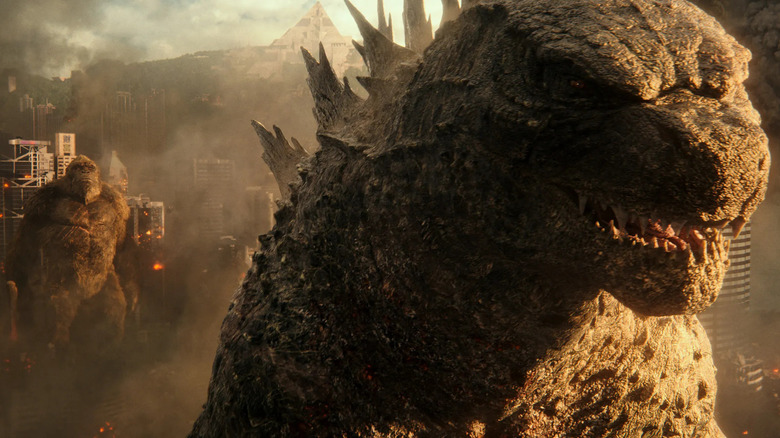 Warner Bros. Pictures
According to Screen Queensland, the film is set to bring a major economic boost to the region. They expect to see growth of approximately A$79.2 million (which calculates to $58.6 million American dollars), and they also expect to create 505 local cast and crew jobs as well as 750 background actor opportunities. Palaszczuk explained:
"The production is expected to inject more than double the $36.5 million that 'Godzilla vs. Kong' brought to the state and is a welcome boost to our economy as we recover from the impacts of the global pandemic and southeast Queensland flooding events. These types of productions benefit our screen industry, deliver local jobs and provide a welcome boost to our small businesses and communities in and around our production sites."
The original film was also shot in Queensland, and a few years prior, 2017's "Kong Skull Island" shot in the region as well. "Godzilla vs. Kong" went on to gross over $468M globally.
"The highly skilled crews, first-rate facilities, and unique locations make filming in Australia a great experience," producer Eric McLeod explained via Deadline. "The Federal government's support has always been critical to our success in achieving a high level of filmmaking and an unparalleled audience experience."