Tekken: Bloodline Teaser: Power Is Everything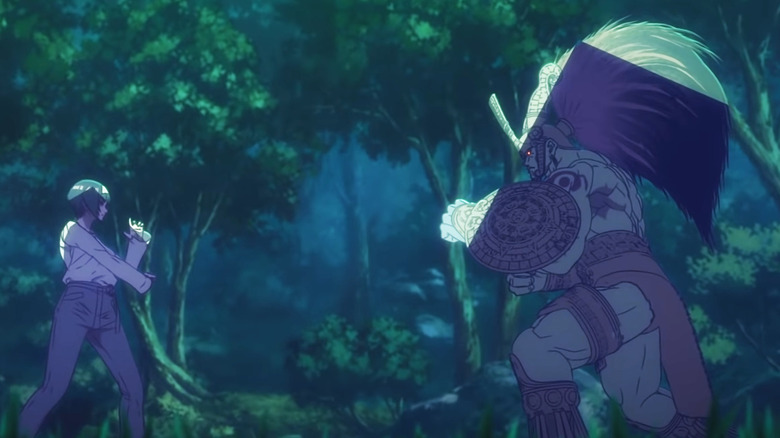 Netflix
In one of the better, less inflammatory announcements that Netflix has made lately, the streaming platform recently heralded the impending release of an anime series based on the bestselling "Tekken" video game franchise with a promising new trailer. Titled "Tekken: Bloodline," the anime is set to be released sometime this year, and it looks like it's going to be filled with the flying fists and awesome action that fans of the fighting games have come to know and love — with the added bonus of not having to memorize complex combo moves or deal with your bestie being a sore loser because they were no match for the digital hands you threw.
Trailer and plot details
In the midst of all the excitement, you're probably wondering exactly who and what "Tekken: Bloodline" will be about, especially considering the franchise's decades' worth of characters and storylines. According to the official Netflix plot summary, which indicates that the anime will serve as an origin story for well-known "Tekken" character Jin Kazama as he rises to power.
"Power is everything." Jin Kazama learned the family self-defense arts, Kazama-Style Traditional Martial Arts, from his mother at an early age. Even so, he was powerless when a monstrous evil suddenly appeared, destroying everything dear to him, changing his life forever. Angry at himself for being unable to stop it, Jin vowed revenge and sought absolute power to exact it. His quest will lead to the ultimate battle on a global stage — The King of Iron Fist Tournament."
In addition to following Jin Kazama's journey, the trailer also features some familiar faces from various "Tekken" games, including King, Kazuya Mishima, and Leroy Smith.
Not the first round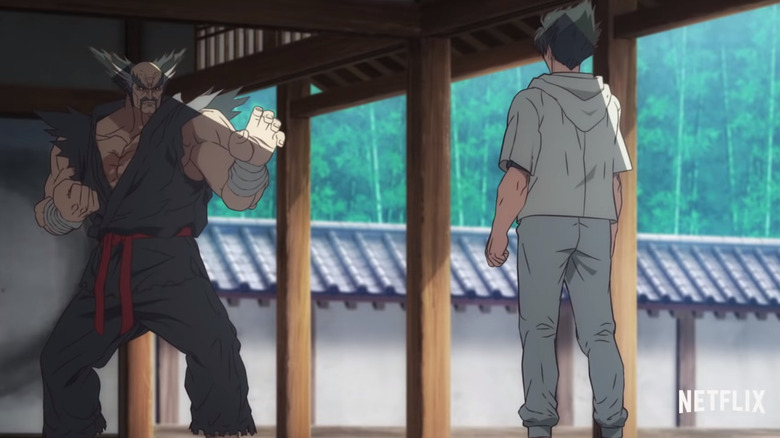 Netflix
"Tekken: Bloodline" is far from the first attempt to adapt the beloved fighting game franchise into a non-playable medium, with the first adaptation debuting in Japan in 1998 as a two-part OVA entitled "Tekken: The Motion Picture." Since then, there have been live-action, print, and additional animated "Tekken" narratives, making "Bloodline" the latest in a long line of adaptations that hold varying degrees of success. If the trailer is any indication, the series is shaping up to be one of the more successful "Tekken" medium jumps. Anime seems particularly well-suited for video game story adaptations in a way that live-action has infamously failed to be (with some notable exceptions).
Netflix has yet to announce a specific release date or any details concerning the cast and crew for "Tekken: Bloodline" beyond the general "2022" timeline, but we'll be on the lookout to provide updates about the anime series as new information becomes available.