The Harder They Fall Director Jeymes Samuel Will Direct A Comic Book Superhero Film Written By Kemp Powers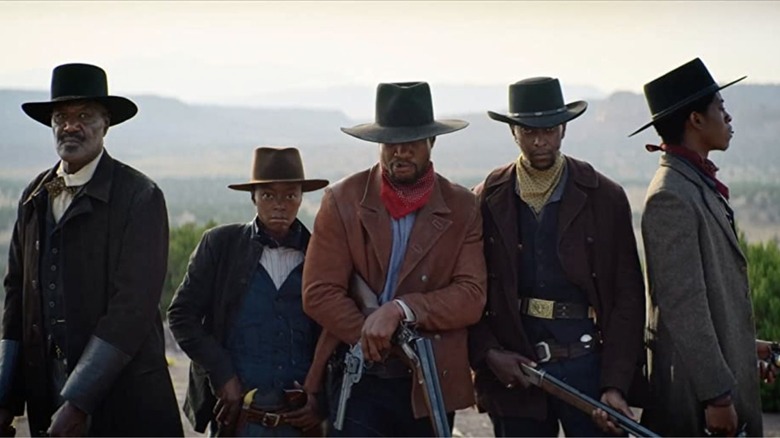 Netflix
"The Harder They Fall" director and co-writer Jeymes Samuel is set to join the adaptation of Boom! Studios' comic book series "Irredeemable" and its spinoff, "Incorruptible," according to THR. The two titles will be combined into one feature, according to the site. The comics come to us from author Mark Waid, with illustrations largely by Peter Krause. "Irredeemable" is the story of The Plutonian, who was a superhero who wasn't emotionally equipped to deal with the fame that comes along with his job and the pressure to save everyone. He ends up as a supervillain. In the spinoff "Incorruptible," supervillain Max Damage (oh, that name is so perfect) deals with the shock of The Plutonian's turn to the dark side by slowly becoming a superhero to stop him. He's also gradually losing his mind, so time is of the essence. 
The project will be written by Kemp Powers, who was nominated for an Academy Award for "One Night in Miami," as well as co-writing and co-directing the Academy Award-winning Pixar film "Soul." Powers is deep in the superhero genre at the moment, co-directing "Spider-Man: Across the Spider-Verse Part 1," and "Part 2." He will executive produce along with Adam Yoelin.
It will be produced by Samuel, Jay-Z, and James Lassiter, with Stephen Christy and Ross Richie for Boom! Studios. The comic book imprint has a first-look TV deal with Netflix. 
The world needs more heroes and also hero therapists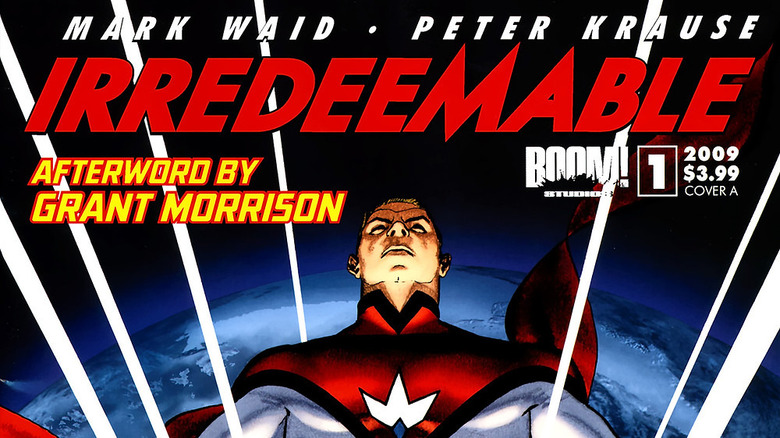 Boom! Studios
The comic series ran from 2009 to 2012, and it was fantastic. I love the idea that someone we look up to is not only imperfect, but that they also deal with pressures. We've certainly seen what happens when motives for superheroes aren't exactly pristine as we do in "The Boys," but this one speaks to the pressures of saving the world. We all know that American Presidents age like crazy while in office, but imagine what happens to your brain when, say, you have to use the restroom, and miss a call for help. Maybe if you'd just slept one less hour, you could have prevented a catastrophe. What if, instead of eating dinner, you were out doing one more thing? 
I think, despite the fact that we're talking about superheroes here, this is relatable for everyone. What if I just took on one more job and didn't miss my rent payment? What if I didn't go on that business trip and didn't miss the signs of something wrong in my relationship? We all have guilt for what we couldn't do or who we couldn't help. Add superpowers into that mix, and nothing good is going to happen. I am beyond excited to watch this one, and I love the creative team! 
In case this wasn't enough to make you happy, Boom! has already set up an adaptation of "BRZRKR," which is the comic co-created and co-written by Keanu Reeves. What superhero fatigue? I don't have it! Not sarcasm. I really don't! Give me more superhero content for my eyeballs!