Madame Web Movie Snags Euphoria And The White Lotus Actress Sydney Sweeney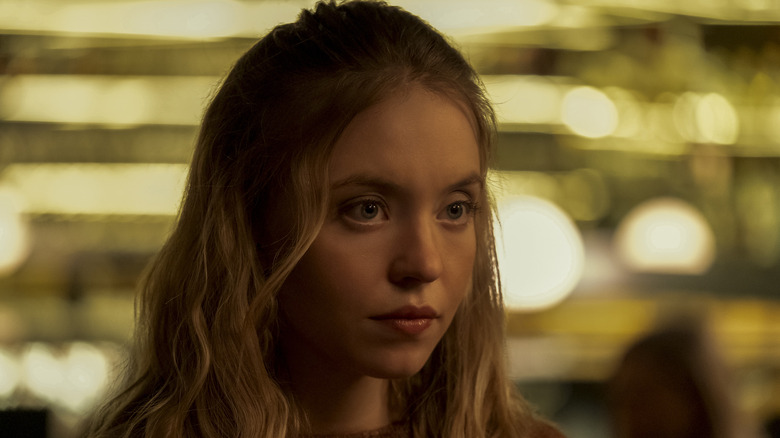 Amazon
It appears that Sony Pictures is getting very serious about its "Madame Web" movie, as the studio has added a very big rising star to its cast. Sydney Sweeney, who proved to be a huge breakout star on HBO's "Euphoria," is now set to star alongside Dakota Johnson ("Fifty Shades of Grey," "The Peanut Butter Falcon") in the upcoming Marvel Comics adaptation that will exist in Sony's Spider-Man Universe alongside the likes of "Venom" and "Morbius."
According to The Hollywood Reporter, Sweeney has been tapped to star in the film in an unspecified role. Johnson is set to play the title role. S.J. Clarkson ("Jessica Jones") is on board to direct, with Matt Sazama and Burk Sharpless, who also penned "Morbius," handling the latest draft of the screenplay. A previous version had been penned by Kerem Sanga ("First Girl I Loved"). And this should not surprise anyone, but plot details for the film are being kept firmly under wraps for the time being.
Sweeney, who also recently starred in HBO's "The White Lotus" and Amazon Prime Video's "The Voyeurs," is on a hot streak right now and is reportedly high on every major studio's casting wishlists. The actress was debating between several projects, but is said to have liked the idea of being a part of a female-fronted superhero film in this expanding universe.
Sony's expanding superhero universe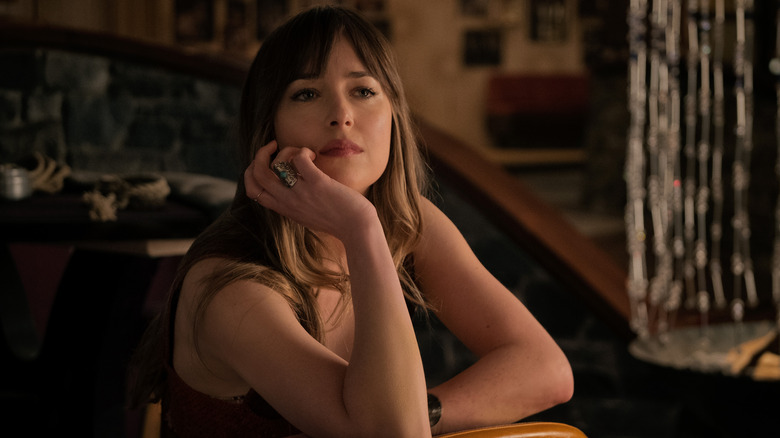 20th Century Studios
It's surprising for Sony to make a movie about this character above the hundreds of others they control who are at least loosely attached to the "Spider-Man" franchise in some way. Madame Web has been a fixture of the comics for some time and an ally of Spidey, having also appeared in other media such as "Spider-Man: The Animated Series" and the video game "Spider-Man: Shattered Dimensions," but she is typically depicted as an elderly women who doesn't actually fight villains herself, which makes the prospect of this movie all the more intriguing/confusing.
Johnson is, as you've probably noticed, not an elderly woman by any stretch of the imagination. This suggests that the filmmakers are likely to be taking some liberties with the source material. Beyond that, the report also notes that "due to her psychic sensory powers, she is essentially Sony's version of Doctor Strange." Perhaps she could be the window that opens up the Marvel multiverse for Sony? We shall see. How, precisely, Sweeney fits into all of this remains to be seen.
Meanwhile, "Morbius" is set to (finally) hit theaters on April 1, with "Kraven the Hunter" casting up and gearing up for production very shortly.
"Madame Web" does not yet have a release date set.