Bong Joon-Ho's Favorite Modern Horror Movie May Surprise You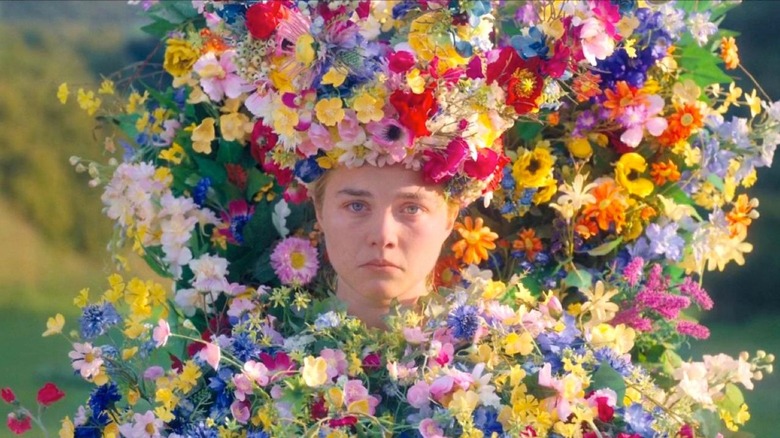 A24
Bong Joon-ho's success crossed over to new global heights after the release of "Parasite," the South Korean filmmaker's dark comedy thriller that explored social class dynamics. The film made history during awards season — Bong received the Cannes Film Festival's most prestigious award, the Palme d'Or, in 2019, and later, numerous accolades including four Academy Awards for Best Director, Best Picture (the first non-English film to do so), Best Original Screenplay, and Best International Feature Film. 
Although the rest of the world has only just begun to appreciate Bong's creative genius, the director has had a long-spanning career. He has dabbled in multiple genres, and his films can rarely be classified into one — which makes him one of the world's most exciting and unpredictable filmmakers.
After Bong became a filmmaking sensation with "Parasite," the filmmaker was interviewed by publications such as Sight & Sound, where the filmmaker named 20 directors pivotal to the future of cinema over the next decade. Earning the second spot on the list is contemporary horror master Ari Aster — the name behind the acclaimed A24 horror films "Hereditary" and "Midsommar." Bong's praise for Aster's vision is high, in fact, the filmmaker told Far Out Magazine that "Midsommar" is his favorite modern horror film of all time.
Bong Joon-ho loves Ari Aster's Midsommar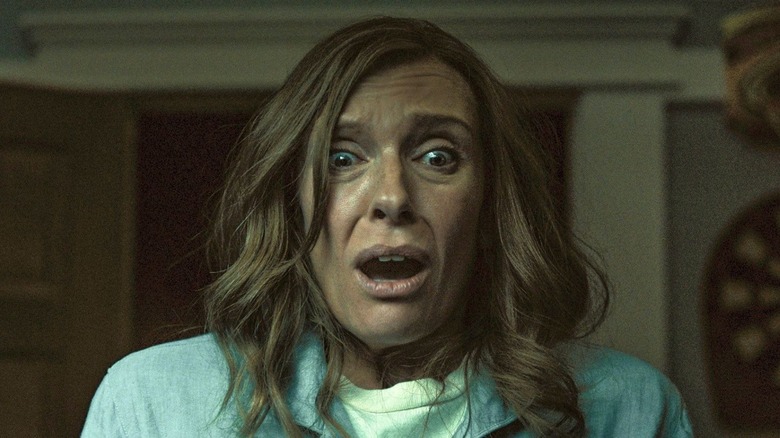 A24
"Midsommar," filmmaker Ari Aster's sophomore scare-fest introduced fans to a new sense of horror. It starred Florence Pugh as Dani, a grieving woman who travels to Sweden with her toxic boyfriend and his friends to attend a midsummer festival. At first, what appears to be a community living in an idyllic retreat quickly transforms into a violent and bizarre pagan cult, complete with ritual sacrifices and grisly violence. Despite its overwhelming themes of horror, the film is almost entirely presented in daylight, under blue skies, and across stunning, pastoral landscapes. It doesn't sound like a horror movie, no? But it is. "Midsommar" is teeming with stellar performance and striking, colorful visuals, which legendary filmmakers such as Bong have taken note of.
Bong Joon-ho describes the visuals of "Midsommar" as "compelling" and believes that Aster's filmography delivers profound horror.
Not only did Bong select the film as his favorite modern horror flick, but he has also praised Aster's 2018 film "Hereditary." The psychological horror film features an ensemble cast in Toni Collette (whose performance was majorly snubbed at the Oscars), the spectacular Alex Wolff, Milly Shapiro, and Gabriel Byrne as a family who is haunted by an evil presence after the death of their secretive grandmother. 
Bong Joon-ho's love for Aster's work led to him writing the introduction to A24's official screenplay book for "Hereditary." Along with complimenting how the film traveled beyond its genre, the filmmaker had great things to say about his viewing experience.
"[Hereditary] goes beyond the trappings of genre and delivers true, profound horror," Bong said. "A horror that is primal and inescapable. In order to survive this overwhelming horror, we cast a spell on ourselves. We hope that the gruesome moments we witnessed will eventually settle into a neutral view of the accident, like an innocuous tableau made up of adorable miniature figures."
The film isn't based on a true story — but its occult elements are rooted in demonic mythology and it explores the intergenerational effects of a family curse. With its staggering, unforgettable performances and jump scares that will keep you at the edge of your seat throughout its 2 hours and 7-minute runtime, it's easily one of the greatest horror films of the 21st century.