The Baby-Sitters Club Netflix Series Has Been Canceled After Its Second Season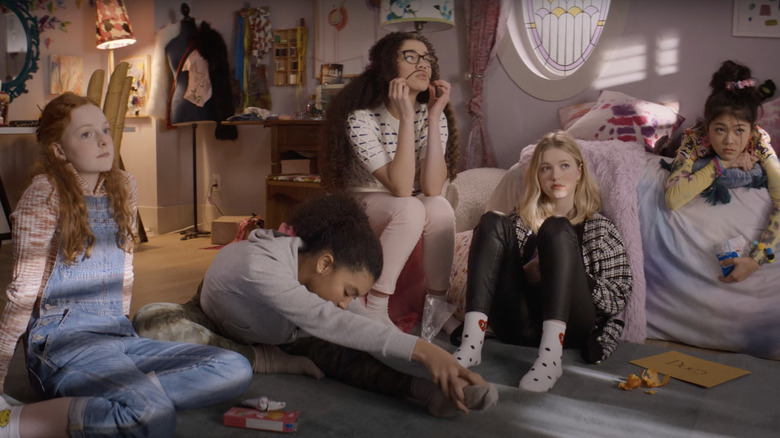 Netflix
In October 2021, the day after the show's second full season dropped, Netflix After School posted a lyric video on YouTube encouraging viewers to sing along with "Say Hello to Your Friends," the theme song of "The Baby-Sitters Club." If you're a fan of the show, get ready to be discouraged and say goodbye to your friends, as Netflix has canceled "The Baby-Sitters Club" after two seasons.
"The Baby-Sitters Club" began life as a series of books by Ann M. Martin before becoming an HBO show in 1990. The show originally had a 13-episode run and aired in syndication on Nickelodeon and The Disney Channel, with a movie coming down the pike in 1995. Netflix mounted its revival of the franchise in 2020, with showrunner Rachel Shukert taking the reins thirty years after "The Baby-Sitters Club" first made the leap from page to screen.
In a statement to Variety, Shukert reflected on leaving the world of Stoneybrook, Connecticut, where Kristy Thomas (Sophie Grace) led the titular club of babysitters for 18 episodes. She said:
"I have wanted to be a part of the world Ann M. Martin created since I was 7 years old, and for two amazing seasons I actually got to be. It was a dream come true. Although I am heartbroken not to be returning to Stoneybrook for 20 more seasons, I am so proud of the incredible show our amazing cast and crew created and the way it brought joy and comfort to so many when they needed it most. Thank you to Walden Media and to Netflix for giving us the opportunity to introduce Kristy, Claudia, Stacey, Mary Anne, Dawn, Jessi and Mallory to a new generation of fans who I know will love them as much as we do for years to come."
The babysitters are already finding work outside the club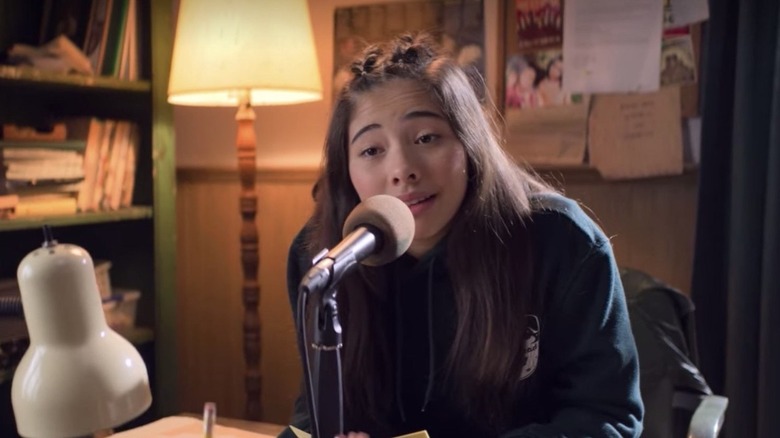 Netflix
In addition to Grace, "The Baby-Sitters Club" starred Momona Tamada as Claudia, Shay Rudolph as Stacey, Malia Baker as Mary Anne, Anais Lee as Jessi, and Vivian Watson as Mallory. During the show's first season, Xochitl Gomez played Dawn, but the role was recast for the second season, with Kyndra Sanchez taking over as the new Dawn.
According to Distractify, the reason Gomez departed the show was due to a scheduling conflict after she landed the superhero role of America Chavez in the Marvel Cinematic Universe. Chavez will make her MCU debut this coming May in "Doctor Strange in the Multiverse of Madness."
That's just one example of a big career opportunity that a "Baby-Sitters Club" actress found awaiting her after her stint on the show. While viewers may be sad to see their Netflix babysitting business broken up so soon, we hopefully haven't seen the last of these actresses.