Here's When You Can Watch Death On The Nile At Home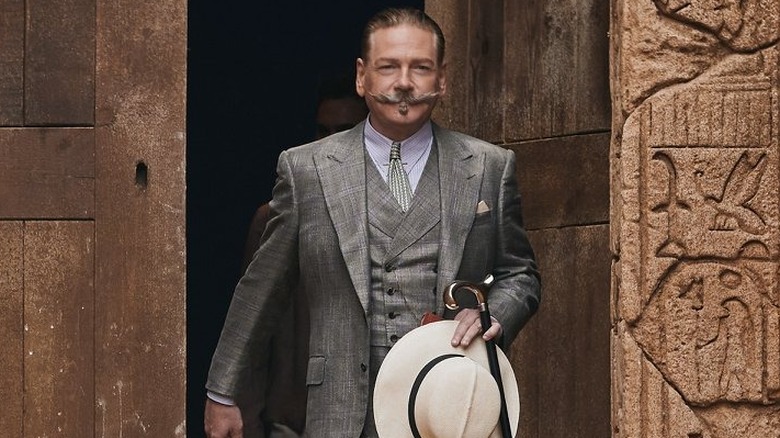 20th Century Studios
"Death on the Nile" only just arrived in theaters a month ago but Disney isn't wasting any time in making the movie available to watch from the comfort of home. Director Kenneth Branagh's latest Agatha Christie adaptation will be making its way to not one but two major streaming services later this month. This means viewers will not have to pay a premium VOD price to watch Gal Gadot and the rest of the A-list cast navigate a whole lot of murder and intrigue whilst traversing the Nile. For those who have been waiting to watch Hercule Poirot's marvelous mustache make its return, here are all the details.
Streaming on Hulu and HBO Max in March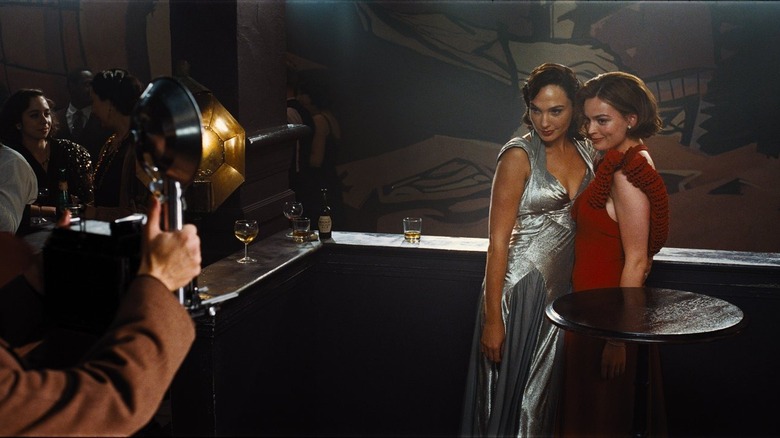 20th Century Studios
On Tuesday, March 29, 2022, "Death on the Nile" will be available to stream on both Hulu and HBO Max in the U.S. The movie will come with the cost of a subscription so there is no need to pay any more for the privilege. This is not like when Disney+ has a Premiere Access title. It's part of the deal.
Everyone is a suspect, and no one is safe. The greatest murder mystery of all time is coming to @Hulu March 29. #DeathOnTheNile pic.twitter.com/pEOp2eVvjV

— Death on the Nile (@DOTNMovie) March 10, 2022
While it is not typical in the current era of the streaming wars for major streaming services to share the rights to big titles, this all has to do with a deal that Disney and WarnerMedia struck last year for 20th Century Studios titles. The specifics truly aren't all that important for the casual viewer, but the result sure is, as it gives people even more chance to watch a desirable film at home. Not everyone is subscribed to both HBO Max and Hulu, but odds are someone in the household is subscribed to at least one.
For international markets, the movie will arrive on Disney+ on March 30, 2022, in Canada, Germany, United Kingdom, Ireland, Italy, Netherlands, Switzerland, Norway, Sweden, Finland, Denmark, Portugal, Belgium, Australia, New Zealand, Korea, Taiwan, Luxembourg, Austria. It hits Star+ on April 6 in Spain, Singapore, Indonesia, Malaysia, Thailand, with Latin America and Brazil getting it on April 20, 2022.
Disney opted not to drag its feet on this one, skipping the premium VOD window to capitalize on streaming. "Death on the Nile" had a troubled road to theaters following the Disney/Fox merger and the Armie Hammer scandal. It, to date, has earned just $116 million against a $90 million budget. So, it becomes a streaming play instead. It's probably not what anyone had in mind after "Murder on the Orient Express" performed so well in 2017, but that's the way it goes these days.
What about the Blu-ray?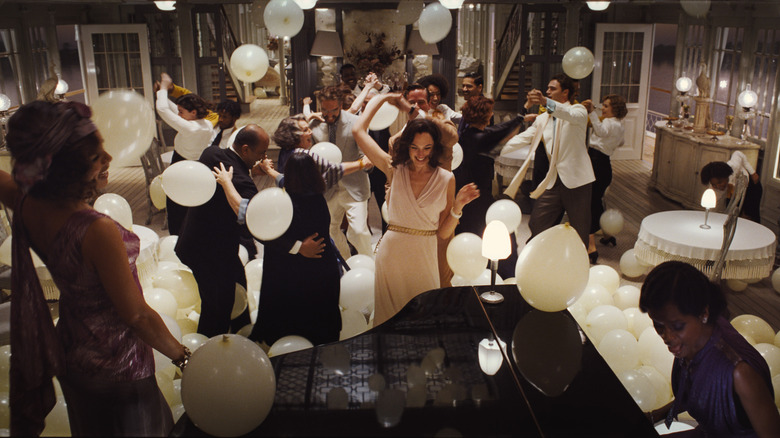 20th Century Studios
While no release date has been set just yet, "Death on the Nile" is expected to also get a Blu-ray, DVD, and 4K Ultra HD release for those who are still interested in physical media. Disney has been keeping these dates pretty close for 20th Century Studios titles as of late. "The King's Man," for example, began streaming on February 18, with the Blu-ray hitting shelves days later on the 22. So it seems likely "Death on the Nile" will be available on disc in early April, if not sooner.
The cast includes Tom Bateman, Annette Bening, Russell Brand, Ali Fazal, Dawn French, Gal Gadot, Armie Hammer, Rose Leslie, Emma Mackey, Sophie Okonedo, Jennifer Saunders, and Letitia Wright. Michael Green penned the screenplay. 
Belgian sleuth Hercule Poirot's Egyptian vacation aboard a glamorous river steamer turns into a terrifying search for a murderer when a picture-perfect couple's idyllic honeymoon is tragically cut short. Set against an epic landscape of sweeping desert vistas and the majestic Giza pyramids, this tale of unbridled passion and incapacitating jealousy features a cosmopolitan group of impeccably dressed travelers, and enough wicked twists and turns to leave audiences guessing until the final, shocking denouement.