Pinocchio First Look: Tom Hanks Builds A New Son In Disney's Live-Action Remake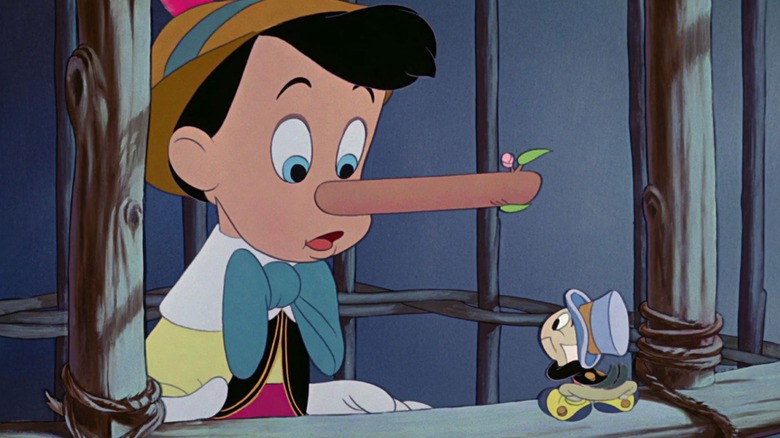 Disney
Disney has a whole lot going on, and not all of it is good. In fact, some of it is awful. However, today during the Disney investors call, we received a first look image from the new live-action "Pinocchio" film that will premiere on Disney+ in September, 2022. The image shows star Tom Hanks as the wood carver Geppetto looking down at a wooden marionette of Pinocchio, who is clearly not a real boy yet. Oh, I cannot wait for the memes that are going to go along with this! They are going to be absolutely epic! 
Disney first released their animated film "Pinocchio" in 1940, and it was based the book "The Adventures of Pinocchio" (1883) by Italian writer Carlo Collodi. The film was the tale of a wooden marionette who was brought to life by the Blue Fairy, who promised that Pinocchio could become a real boy by proving himself to be brave and truthful. Of course, if you live in the world, you know that he has a hard (ahem) time with that and that when he lies, his nose grows. I'm sorry. I do not care how old I am. I just giggled through that entire explanation.
Once I was a wooden boy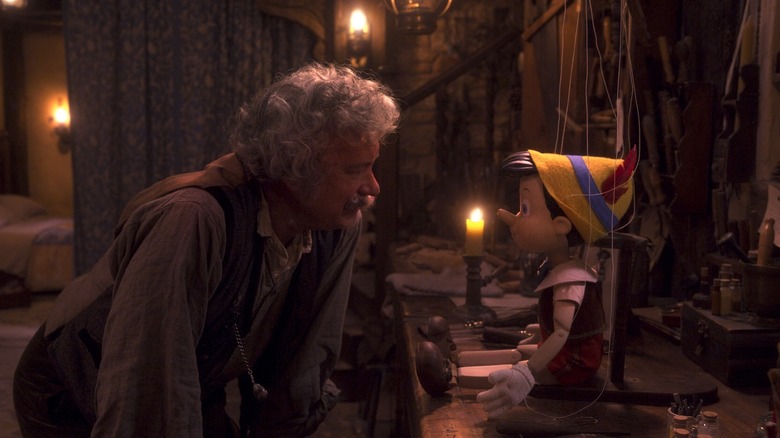 Disney+
Tom Hanks looks very lovable as Geppetto in the picture, but I have to say, I'm terrified of puppets and Pinocchio is a little creepy to me. That nose pointing up ... sorry, sorry. I will try to behave. Here is the official info for the live-action "Pinocchio:"
Academy Award winner Robert Zemeckis directs this live action retelling of the beloved tale of a wooden puppet who embarks on a thrilling adventure to become a real boy. Tom Hanks stars as Geppetto, the wood-carver who builds and treats Pinocchio (Benjamin Evan Ainsworth) as if he were his own son. Joseph Gordon-Levitt is Jiminy Cricket, who serves as Pinocchio's guide as well as his "conscience"; Academy Award nominee Cynthia Erivo is the Blue Fairy; Keegan-Michael Key is "Honest" John; Academy Award nominee Lorraine Bracco is Sofia the Seagull, a new character, and Luke Evans is The Coachman.
Producing the film are Zemeckis, Derek Hogue, Andrew Miano, Chris Weitz, and Paul Weitz, with Jackie Levine, Jack Rapke, Alexandra Derbyshire, and Jeremy Johns as executive producers. 
Disney has been doing live-action versions of their animated classics all over the place, like "Cinderella," "Beauty and the Beast," and "Aladdin" with some stories going beyond the original material like "Maleficent" and "Cruella." "The Little Mermaid" is also getting the live-action treatment.
I'm sorry, but I'm still giggling. His nose is pointed up!