Apollo 10 1/2: A Space Age Childhood Trailer: Richard Linklater's Take On The Moon Landing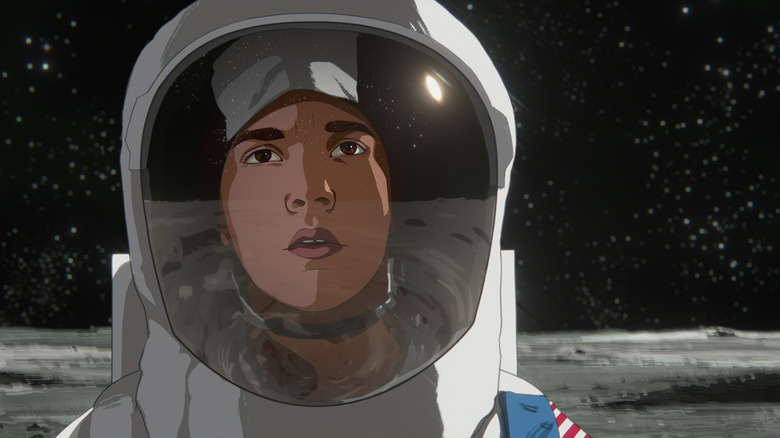 Netflix
Space. The final frontier. While this is certainly the case for kids that grew up with an obsession with the cosmos, it also had to be along the lines of what the astronauts were thinking when they set foot on the moon for the first time. Now, thanks to Netflix and acclaimed filmmaker Richard Linklater, both of those stories are combined into one for "Apollo 10 ½: A Space Age Childhood."
Bringing together the writer/director's knack for coming of age stories like "Dazed and Confused," "School of Rock," and "Boyhood" with his experimental forays into rotoscoping and animation with "Waking Life" and "A Scanner Darkly," Linklater's latest film is inspired by his own life as a kid in Houston, Texas during the 1969 moon landing. And now after being in production since before the coronavirus pandemic really took off in America, we are finally able to check out the first trailer ahead of the movie's world premiere at SXSW on March 13, 2022.
Prepare for blast off
Though the process of bringing this story to life is definitely not as long as "Merrily We Roll Along," his other project currently in the works with the chill streamer meant to span 20 years, "Apollo 10 ½" is told through a hybrid of live-action, CGI, and hand-drawn animation. From a story standpoint, the filmmaker behind the "Before" trilogy wrote and directed this story as a snapshot of American life in the 1960s that is part coming of age, part societal commentary, and part out-of-this-world adventure. Considering all of these ambitious moving parts, it'll definitely be cool to see how all of this comes together onscreen next month. But Linklater has proven time and time again that experimental filmmaking through thought-provoking stories is in his wheelhouse. As we anxiously anticipate the film's premiere, we have this synopsis to tell us a little bit more about the plot.
"Apollo 10 ½: A Space Age Adventure" tells the story of the first moon landing in the summer of 1969 from two interwoven perspectives. It both captures the astronaut and mission control view of the triumphant moment, and the lesser-seen bottom up perspective of what it was like from an excited kid's perspective, living near NASA but mostly watching it on TV like hundreds of millions of others. It's ultimately both an exacting re-creation of this special moment in history and a kid's fantasy about being plucked from his average life in suburbia to secretly train for a covert mission to the moon.
"Apollo 10 ½: A Space Age Childhood" starring Milo Coy, Lee Eddy, Bill Wise, Natalie L'Amoreaux, Josh Wiggins, Sam Chipman, Jessica Brynn Cohen, Danielle Guilbot, Zachary Levi, Glenn Powell, and Jack Black blasts off on Netflix on April 1, 2022.