Why Matt Reeves Was 'Devastated' When Robert Pattinson Joined Tenet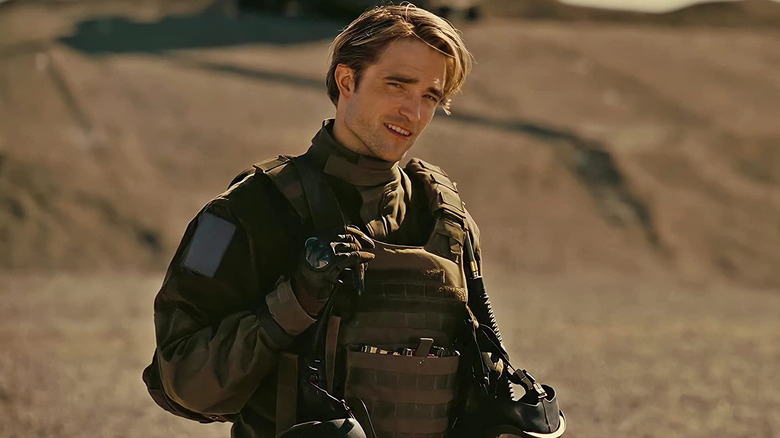 Warner Bros.
If you've kept up with Robert Pattinson's career post-"Twilight," then you know he's mostly stayed away from acting in any movie that could be even remotely considered "mainstream." Be it David Michôd's "The Rover," David Cronenberg's "Maps to the Stars," the Safdie Brothers' "Good Time," Claire Denis' "High Life," or Robert Eggers' "The Lighthouse," R-Patz has preferred to keep it weird, in terms of both the films he makes and his performances therein.
After many years of avoiding big-budget movies entirely, Pattinson signed on for Christopher Nolan's "Tenet." It was a natural step for him to take in his career, too. Nolan's $200 million sci-fi action film might have a global sense of scale and huge set pieces to match those of a James Bond adventure, but its story about time-inversion, mysterious forces from the future waging a war upon the past, and a parent who's just trying to protect their child caught in the middle of it all (combined with the many stylistic motifs it retains from Nolan's earlier work) make it as much of an off-beat, auteur-driven project as the various low-budget, indie, and/or international features Pattinson has stuck to of late.
However, for "The Batman" director Matt Reeves, Pattinson joining "Tenet" was far from exciting news, given that he was already looking to cast him as the Caped Crusader in his DC Comics movie. As Reeves explained on the ReelBlend podcast:
"I was aware that he was doing 'Tenet,' and I thought that was really cool. Let me tell you actually how it really affected me. I wrote the story [for 'The Batman'], I wrote this script, with Rob in mind. I wanted him to be my Batman. I had no idea if he was going to be Batman. And when it was announced that he was cast by Chris in 'Tenet,' I was devastated. Because I was convinced that, if he was gonna choose — because he'd been doing all of these art films, and he'd been working with all these interesting filmmakers ... And I was like, if he's gonna do it a blockbuster, will it be 'Batman,' and will he do more than one? And so when he's doing a blockbuster with, like, one of the definitive Batman filmmakers I felt, 'Okay, so there goes that! He's not gonna want to be Batman!' I had no clue, you know?"
'It seems like he might be into Batman'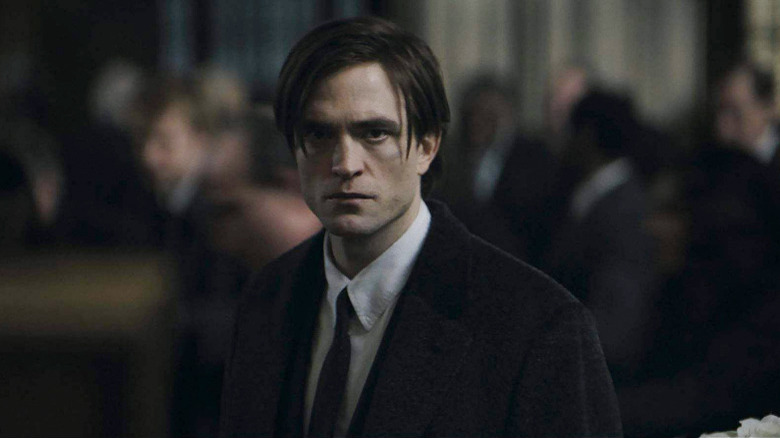 Warner Bros.
As we know now, of course, Pattinson was very much interested in playing Batman, having gone on record to say he's "always loved the character." Still, that wasn't a given when Reeves' longtime producing partner, Dylan Clark, went in for a "general meeting" with the actor. Much to their pleasant surprise, R-Patz was not only game to sneakily audition for "The Batman" while he was still working on "Tenet," he was also the one who brought the idea up in the first place. As Reeves explained:
"And so it was really exciting when my partner Dylan happened to have a general meeting, and I asked him to kind of — on the sly I was like, look, you have a general meeting, but we're writing this for him. If he doesn't want to do it, I don't know what I'm gonna do! And Dylan was like, 'I'll kind of feel it out, I'll just see how it goes.' And what's cool was that Rob brought it up, and so when Rob brought it up, Dylan was like, 'I think we might have a shot. It seems like he might be into Batman.' Alright, cool! So I thought that there was a chance. So that was one of those things where it was a really crazy thing, where he was doing the screentest, and at that time, in my mind, there was no question that Rob was gonna blow it up. But you have to do it because they've all done it! You do the screen test, you put him in the suit, you do the whole thing. But knowing he was coming, and sneaking away from 'Tenet' to do that, there was a particular vibe to that that was kind of cool."
With the benefit of hindsight, it seems a little funny that Reeves was ever all that concerned about Pattinson not wanting to star in "The Batman" on the heels of making "Tenet." Even setting aside R-Patz's love for the costumed crime-fighter, Reeves is a lot like Nolan in that he's taken the distinct creative vision of his earlier, mid-budget directorial efforts "Cloverfield" and "Let Me In" (granted, less so that of his feature directing debut on the 1996 comedy "The Pallbearer") and carried it over into the world of blockbuster filmmaking with his "Planet of the Apes" sequels and, now, "The Batman." It's no surprise, then, that Pattinson would want to work with him — least of all on a project that would allow him to continue weirding it up to his heart's delight.