Hello Stranger: Everything We Know So Far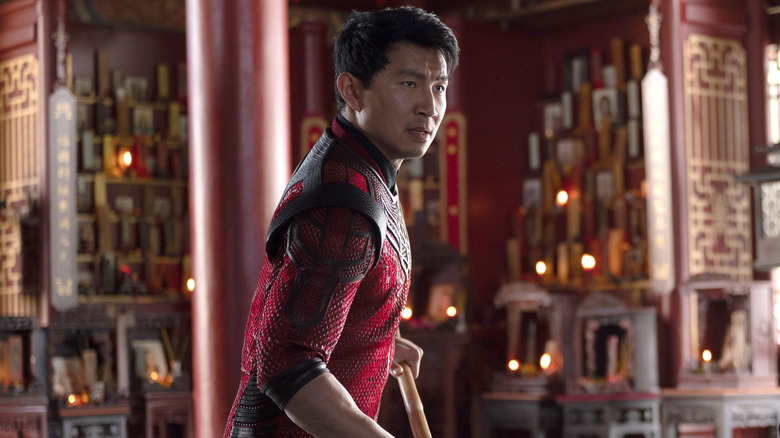 Marvel
"Selling Sunset" star Simu Liu (and I guess he was in a casual little indie flick called "Shang-Chi and the Legend of the Ten Rings") is jumping into a sci-fi thriller that sounds right in the vein of "Black Mirror" and maybe even "Ex Machina," and we have all of the information you could ever want about it. And by "all" I mean "some," but don't worry, take my hand and with the power of Google we'll figure out this whole "Hello Stranger" film thing together. By the end of this article, you should have a new movie to add to your watchlist and you'll sound very on top of things when you talk about it to your friends. 
When and where to watch Hello Stranger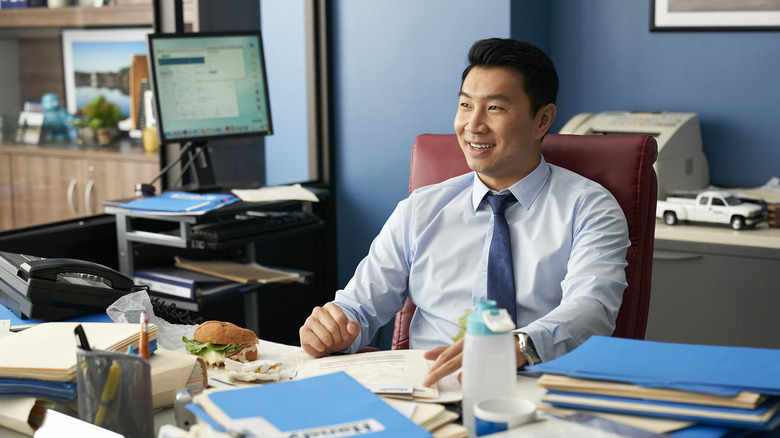 Netflix
We'll have to start with the bad news here, and that is that there's no news about when or where "Hello Stranger" will debut. It's not specifically tied to a streaming platform and it's clearly got some big names attached, so I'd say the odds are good that this baby is destined for a theatrical release, but you never know. What we do know is that the film is currently being shot in the Toronto area, so while that rules out the rest of 2022, "Hello Stranger" could get a later 2023 or an early 2024 release date. I'd wager a little more money on the latter than the former.
What we think Hello Stranger will be about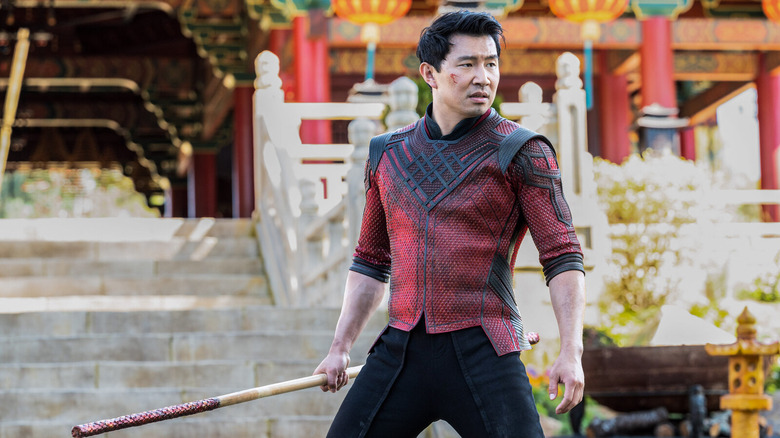 Marvel
Finally, we have some good news, and it's that we do know what "Hello Stranger" will be about! The sci-fi thriller tells the story of a woman from the future named Faye who acquires an android clone of her deceased husband, Evan, in an attempt to get over her real human husband's death. In the universe of the film, these androids are called SIMs and unfortunately for Faye and her SIM, she's not really feeling it. Despite Faye's lack of love, SIM Evan tries to show her that his feelings are more than just a few lines of code, but SIM Evan's ability to think and feel for himself makes him dangerous in the eyes of the sci-fi government, so they try and hunt him down.
Besides "Black Mirror" and maybe a smidge of "Ex Machina," there are definitely some "I, Robot" vibes to this movie. And if I can throw a book into this film cocktail, Iain Reid's (of "I'm Thinking of Ending Things") quiet and haunting sci-fi novel "Foe" definitely fits.
What we know about the Hello Stranger cast and crew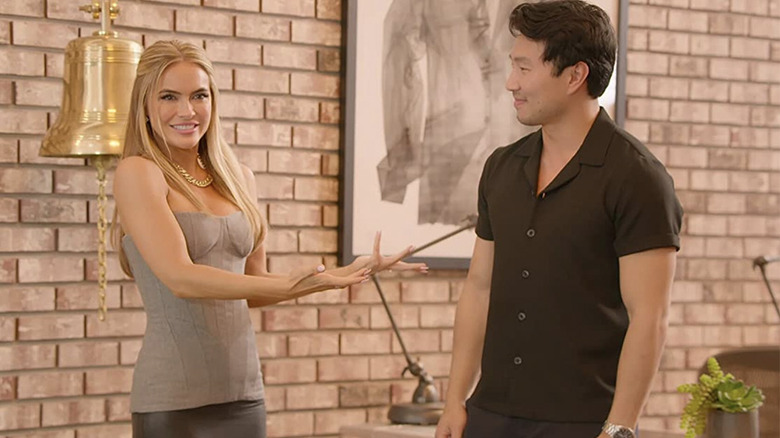 Netflix
The cast of this film is looking fun, so I have high hopes for the quality (or at the very least, the quality of the acting). Besides Liu, Sam Worthington ("Manhunt"), Jordana Brewster ("F9: The Fast Saga"), Robbie Amell ("Resident Evil: Welcome to Raccoon City"), and Alicia Sanz ("El Cid") have all been confirmed. Besides Brewster, who will be playing Faye, there's no word on what roles the rest of the cast will take on.
As for the rest of the crew, April Mullen ("Wander") is directing, Ryan Christopher Churchill has written the script, and the producing squad includes Tim Doiron, James van der Woerd, and executive producer Myriad's Kirk D'Amico. 
That's everything we know about "Hello Stranger" for right now, but who knows what the future holds. Besides SIM husbands. I guess we do know the future holds that.