Alan Ladd Jr., Legendary Producer Behind Star Wars And Braveheart, Dead At 84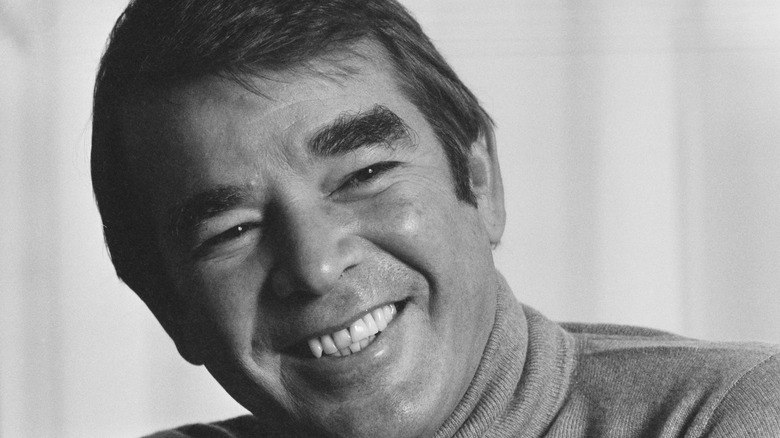 N. Beattie/Getty Images
One of the most prolific and influential figures in Hollywood history, Alan Ladd Jr., died Wednesday at the age of 84.
His daughter Amanda Ladd-Jones, director of a documentary about her father entitled "Laddie: The Man Behind the Movies," broke the news on that film's official Facebook page: 
"With the heaviest of hearts, we announce that on March 2, 2022, Alan Ladd Jr. died peacefully at home surrounded by his family. Words cannot express how deeply he will be missed. His impact on films and filmmaking will live on in his absence."
From agent to studio executive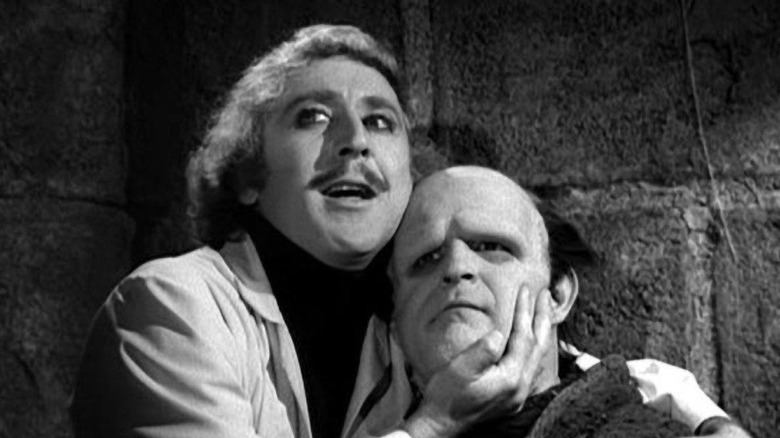 20th Century Fox
Born in Los Angeles on October 22, 1937, Ladd Jr. was the son of actor Alan Ladd, who was famous for appearing in films like "Shane" and the 1949 version of "The Great Gatsby." Ladd Jr. began working in the motion picture industry in the early 1960s as an agent at Creative Management Associates, picking up clients such as Warren Beatty and Robert Redford. Moving to London in 1969, he produced nine feature films that included some notable genre entries, such as director Gary Sherman's "Death Line," a cannibal horror film that influenced future filmmakers like John Landis and Guillermo del Toro.
Influencing genre filmmakers would become a particular specialty for Ladd. In 1973, he moved back to the United States to become Head of Creative Affairs at 20th Century Fox. In that position, he was instrumental in putting more emerging talent and challenging films on the screen, including the likes of Brian de Palma's "Phantom of the Paradise," Mel Brooks' "Young Frankenstein," and Jim Sharman's "The Rocky Horror Picture Show." When Ladd became studio president in 1976, he not only continued to help produce a number of successful films but had a meeting with a young director named George Lucas, one which would go on to change the face of cinema history.
Continuing to support films and filmmakers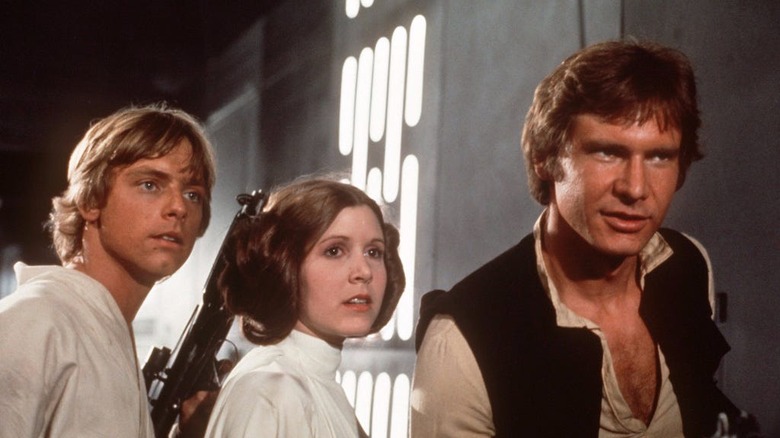 20th Century Fox/Lucasfilm
Ladd believed in Lucas' concept for a space fantasy throwback film entitled "Star Wars," a movie that Lucas had pitched all over Hollywood to no avail. For supporting Lucas in making a movie that wasn't seen as a sure bet, Ladd was repaid enormously when the film went on to become a massive box office success and worldwide phenomenon, saving an ailing 20th Century Fox in the process. While "Star Wars" would be far and away Ladd's biggest hit, he gained a reputation for being a hitmaker in general, producing such blockbusters as "Alien," "The Omen," and the "Star Wars" sequels "The Empire Strikes Back" and "Return of the Jedi." Ladd Jr. also had progressive values, appointing Ashley Boone as a President of Marketing at Fox, with Boone becoming the first Black person to be made president of a studio division.
When Ladd left Fox in 1979, he formed his own production company known as The Ladd Company. While there, his penchant for both supporting the art of cinema and expanding its reach continued. The Ladd Company produced such brave movies as Akira Kurosawa's "Kagemusha" (with Ladd influenced to support the Japanese director thanks to his friend Lucas and Francis Ford Coppola), "Chariots of Fire," "Blade Runner," "The Right Stuff," "Mike's Murder," and Sergio Leone's final epic, "Once Upon a Time in America."
A varied and influential legacy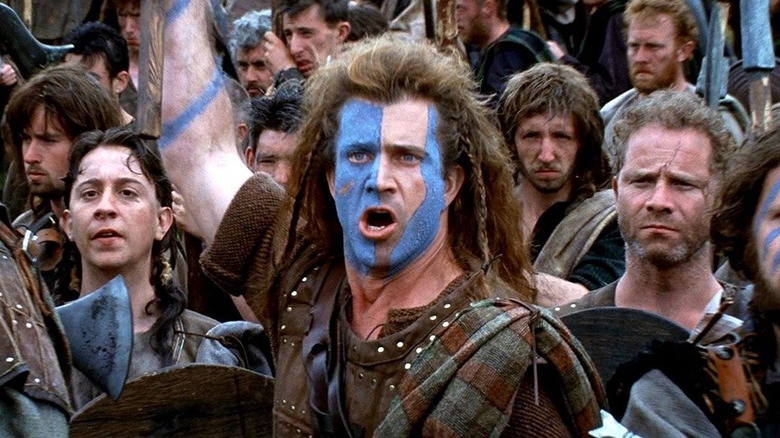 Paramount
Ladd continued to shepherd promising talent, as with child star Ron Howard's breakout feature film, "Night Shift." His string of hits continued after he dissolved The Ladd Company and became Chairman and CEO at MGM/UA, producing films like "Moonstruck" and "A Fish Called Wanda," and supporting former collaborators like Mel Brooks' "Spaceballs" and Ron Howard and George Lucas' "Willow." He even kickstarted one of the most surprisingly successful comedy franchises of all time, "Police Academy."
When Ladd moved away from being an executive in the early '90s, he brought a new incarnation of The Ladd Company to Paramount Pictures, and in turn took a chance on another actor-turned-director: Mel Gibson, producing the filmmaker's second Oscar-winning feature, "Braveheart," a movie which went on to win five Academy Awards. The new Ladd Company's success continued to flourish with a film adaptation of "The Brady Bunch" and its sequel, and even after he left Paramount Ladd shepherded films like "An Unfinished Life" and Ben Affleck's directorial debut, "Gone Baby Gone."
Ladd leaves behind a cinematic legacy that covers nearly every aspect of the industry: from arthouse triumphs to genre milestones to technical boundary-pushers. He is survived by his wife, Cindra Pincock, his children Kelliann and Tracy Ladd, his half-brother David Ladd, half-sister Alana Ladd, and step-sister Carol Lee Stuart-Ladd. Without Alan Ladd Jr., Hollywood history would not just look entirely different, but be far less special.