The Tourist Stars Jamie Dornan And Danielle Macdonald On Their New Amnesiac Mystery Series [Interview]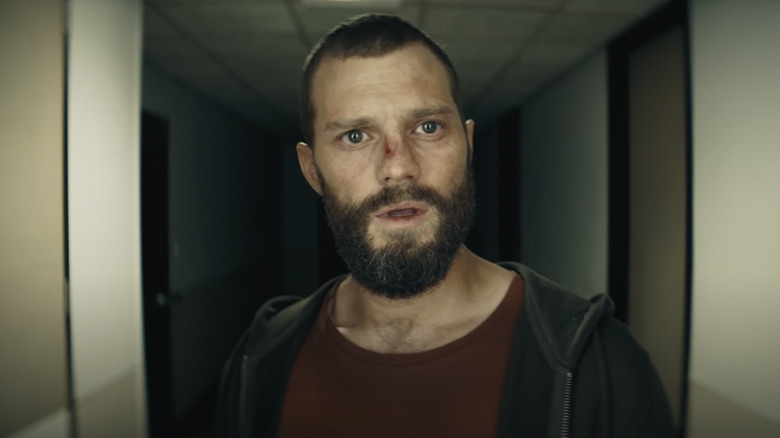 HBO Max
In the desolate Australian outback, a driver is run off the road by a semi truck. When he wakes up in the hospital, a go-getter police constable tells him he has amnesia, and the two are thrust into the middle of a mystery. Who exactly was this man? What is he doing in Australia? And, most importantly, why are people trying to kill him?
Welcome to "The Tourist," a mystery thriller that debuted earlier this year on the UK's BBC One and which arrives on American shores via HBO Max this week. Jamie Dornan ("Belfast," "Barb and Star Go to Vista Del Mar") plays the man at the center of the story, and Danielle Macdonald ("Patti Cake$," "Unbelievable") plays probationary constable Helen Chambers, the perpetually underestimated but tenacious officer who becomes one of the mystery man's only allies in a world that seems to be closing in around him.
I had the chance to speak with Dornan and Macdonald ahead of the show's HBO Max release, and they told me about the complexity of the series' characters, the challenges of playing someone with amnesia in a mystery story, tapping into real-world experiences to bring a character to life, and more.
'This time it felt very real and fresh'
HBO Max
This isn't Jamie Dornan's first time playing a character with amnesia. He starred on a TV series called "The Fall" in which a dogged detective (Gillian Anderson) was trying to track down a serial killer played by Dornan, and in the second season of that show, his character loses his memory. But because of the intense nature of that character, the lens through which he's viewed is totally different than it is in this new show. "You're constantly toying with the idea of, has [my character in 'The Fall'] really lost it? Is he manipulating the situation because he's a psychopath?" Dornan explained. "So this time [in 'The Tourist'], it felt very real and fresh and I felt protected by the journey that the writers were taking me and the audience on."
In a way, "The Tourist" flips the script by letting Dornan essentially play the detective as he hunts for clues and tries to piece his life back together and find out who he was. "There were times when we felt like we were in our own little detective movie or something," Dornan acknowledges. But as he told us, playing a character with amnesia required a massive shift in his approach to acting:
"The writing was so good on this that I felt protected there. But [it's] a totally different process for me, for any actor really, of usually having to come up with an entire backstory and an idea and an understanding of why they respond a certain way to certain scenarios. And to just try to lose all that and literally try to make it as real as possible, so every piece of information I found out was a discovery even though I knew, because I've read the scripts, what was going to happen. Lose all of that information, really interesting process."
'Helen isn't dreaming too big at all'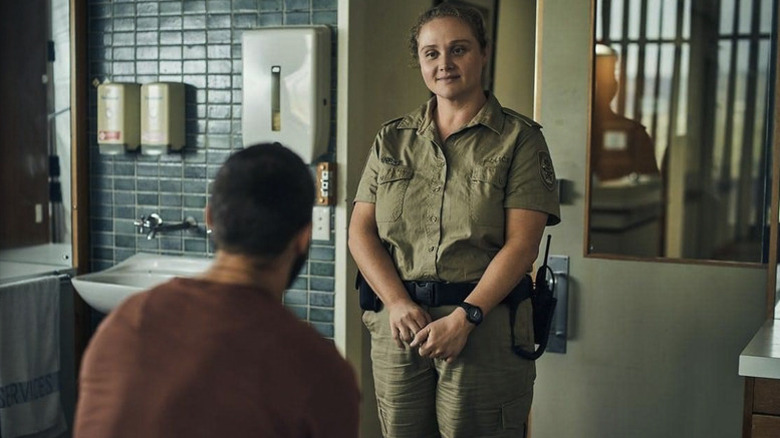 HBO Max
Remember how Allison Tolman's character in season 1 of "Fargo" was a local police officer who wasn't fully taken seriously and was thrust into a story much larger than anything she'd ever been a part of before? Macdonald's Helen Chambers is like a more extreme version of that dynamic. She's constantly being belittled and dismissed as a joke in the show, and even though she doesn't have a ton of experience, she's clearly more invested in doing a thorough job than anyone else in her precinct. 
I asked Macdonald if she was able to tap into anything from her actual life to help inform her character:
"Yeah, I think that, especially when we're younger and we're teenagers, we feel very misunderstood and we have very big ideas about what we want to do. I think a lot of the time people are like, 'You're dreaming a little too big,' and I think Helen isn't dreaming too big at all. In fact, her dreams are very realistic, but she feels that way and she has got these eyes upon her being like, 'Hmm, you probably couldn't do that. You should probably stick to this.' So yeah, I was a girl from Sydney and I wanted to be an actress in Hollywood, which wasn't the easiest thing in the world. I definitely feel like I shied away from even saying that when I was younger, for fear of thinking that people would feel like that's completely out of reach and crazy. So I kind of, just defiantly in my head, was like, 'No, I'm going to do that,' without actually voicing it and hearing the negative effects. There was definitely a bit of that which could come through as well. But I think Helen is just super, super positive and that's kind of more how she overcomes that, whereas I was just very headstrong."
'It was hard to have a handle on that'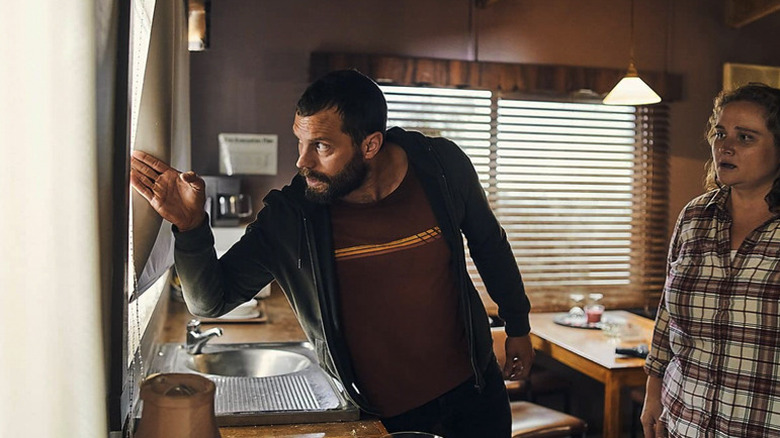 HBO Max
When I asked Dornan if there was a specific moment in which he locked into his character and figured out how he was going to play him, he laughed:
"We might have even wrapped by the time I worked that out. Because it was so ever-changing and the tone was shifting so much, I feel like in those early days of shooting it, there was so much of us coming to Chris [Sweeney], our block one director, going, 'Are we okay? Are we way off here?' Because there's so many changes — my character's going through it in so many different ways. You're not shooting sequentially at all, so you're all over the place. You're playing with tone so much that I was constantly like, 'Trust, trust, trust.' And Chris, we needed to be like, 'Tell me I'm in a good place with this because I could go somewhere really different with this,' but I'm also aware that he's in a constant state of flux and you don't want it to be some repetitive performance. It was hard to have a handle on that."
It was so hard, in fact, that Dornan broke a rule of his and asked to see the dailies to help zero in on his performance. "I never do that with jobs, but because there was so much going on, I just needed to be like, 'Okay, where am I pitching it? Is that right? Where does that fit in? Where do I need to go next with it?' I didn't watch them all the time. In those early days I did, just to get a sense of it. So we were probably a good few weeks in before I really felt comfortable with it."
'There were so many times where I was furious'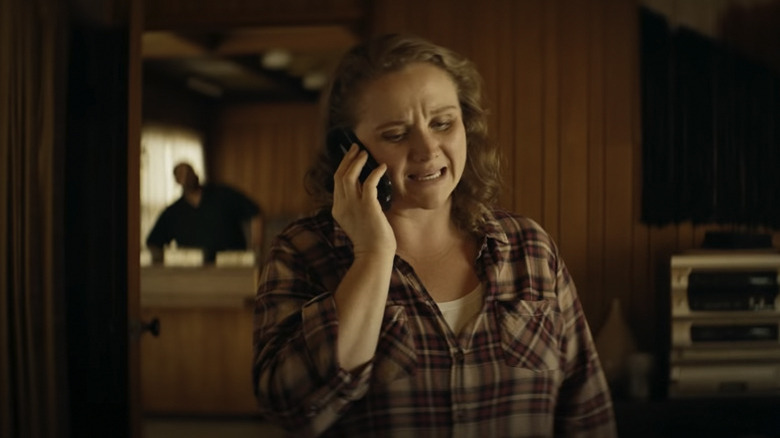 HBO Max
One of the most effective aspects of the show is the quietly toxic relationship Helen shares with her fiancé, Ethan. Instead of being a supportive partner, he's always telling her to stay in her lane, subtly insulting her, or even outright saying no one else would love her except for him. There is a lot of chaos, murder, and violence in this show, but Ethan's treatment of Helen is almost as upsetting as some of the show's more visceral moments. That was something Macdonald felt very keenly during the production:
"There were so many times where I was furious. [laughs] It was quite funny. Greg [Larsen], who plays Ethan, was such a good sport. He was so, so good with it. He's a comedian. This is what I really loved about him: He didn't come at it from a point where he's evil and he's just evil and says mean things. That's not him at all. He played it as an insecure man who was just completely self-absorbed, and that is how a toxic relationship formed. I really, really loved that, because it shows that no person is completely good or bad, or evil. It felt realistic; that's how people get caught in these situations. This is something that happens every single day in society, and from the outside looking in, it's so easy to see it and to judge, but it's more complex, and I love that we got to explore that. And he was a really good sport. After every take, he was like, 'I hate this, I'm sorry.' I'm like, 'It's okay. We're good.'"
What's on the horizon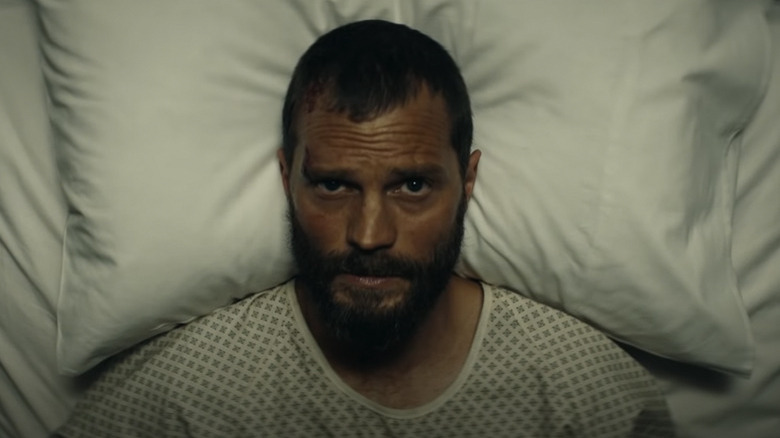 HBO Max
If you glance at Macdonald's IMDb page, you'll see something in pre-production called "Untitled Bo Burnham Project," which is about a pair of high school outcasts who dress up as superheroes and go after their bullies. So ... what's the deal with that?
"I don't know what's happening with that right now," Macdonald said. "Yes, I am attached to that. I don't know what's happening. The pandemic happened, everything happened, so now it's just up in the air and whoever knows. I never know. I kind of don't believe anything's happening until I'm on set, so we'll see."
As for Dornan, a report circulated in November that he had met with Kevin Feige to discuss being in a Marvel Studios project. I knew he couldn't say much about that meeting, but when I asked if Dornan could choose between playing a hero or villain, he essentially said he was up for anything:
"I'm not sure. I have to say, about that — someone mentioned Kevin Feige's name, and I went, 'Yeah, I've met Kevin Feige.' But I didn't mean that I'd met him recently. I just meant that I'd met him and sat down and talked about all things Marvel. But it's been a minute. If the role's cool and it shakes your boat in the right way, I don't think it matters whether they're a good person or a bad person. I've played good people and evil people in my career so far, so whatever I'm drawn to. But they need to come to me first [laughs]."
"The Tourist" will be available to stream on HBO Max on March 3, 2022.