Jerry Seinfeld's Pop-Tart Movie Moving Forward After Scoring $14 Million Tax Credit, This Is Not A Mad-Lib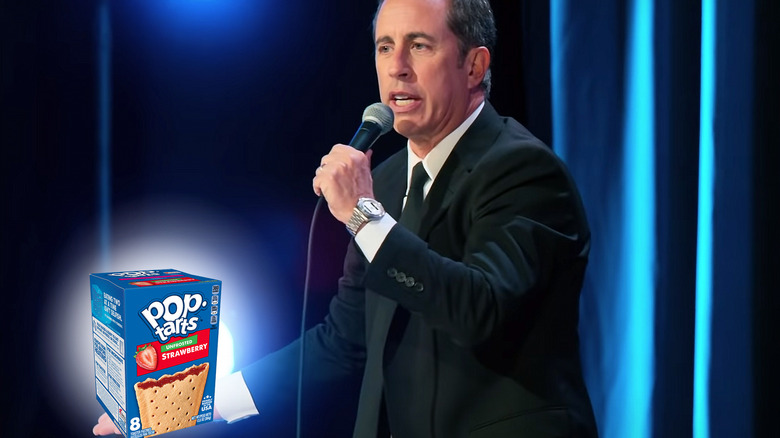 Netflix
I'm pretty sure I ate breakfast this morning and I'm not hallucinating this story. I mean, I'm not 100% positive, but here we are. I'm not sure how I missed the news that Jerry Seinfeld was making a Pop Tart movie, but it's entirely possible that I thought it was a joke. This film is based on a stand-up bit Seinfeld did back 2010 on "The Late Show with David Letterman." California is giving Seinfeld money to do this project in the form of tax credits — $14.2 million in tax credits to be exact, from the California Film Commission, according to Variety.
The film will be called, "Unfrosted," which are the very worst of the Pop Tarts. What is the point of those? If I'm making the very unwise decision to eat these things after binge drinking for breakfast, I might as well go all out and eat the crunchy frosting with glitter sprinkles, right? This is being referred to as an "origin story" for the breakfast treat/something I ate in college every day, every meal, for a month. 
Seinfeld will star in, direct, and produce the film. He also co-wrote the script with Spike Feresten and Barry Marder who worked on "Seinfeld" and "The Bee Movie" with him. Seinfeld told the site:
"We are so happy to get the California tax credit which enables us to make our whole movie there. Having made all of the 'Seinfeld' series in L.A., I very much wanted to come back and shoot there again. On behalf of everyone working on the movie, we really appreciate the great welcome."
'One's not enough and three's too many'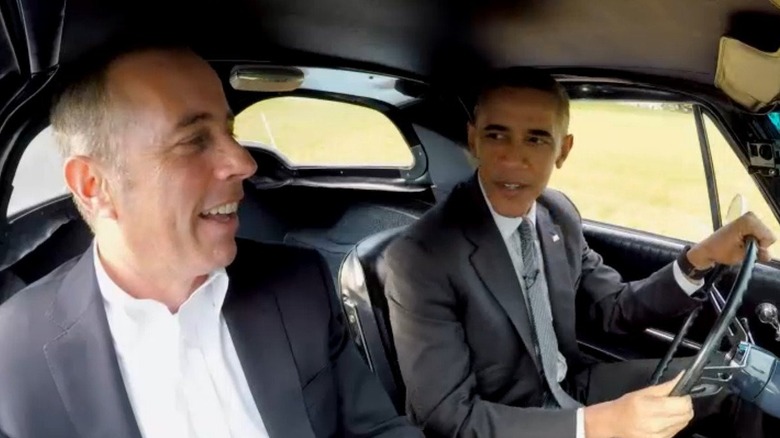 Netflix
I sort of fear movies about food products. There is a tiny part of me that can't eat food that's been anthropomorphized. That Frosted Mini Wheats commercial where cereal pieces sit in a bathtub of hot milk and discuss how their eight layers are stressed out and how they really needed this soak messes me up. I'm assuming this will be an animated film about the journey of a strawberry fulfilling its destiny as snack food because, unlike his goody goody strawberry buddies, he doesn't want to be healthy. He wants kids to love him ... and then eat him, I guess. It's a metaphor for bringing joy to people and making the ultimate sacrifice for a kid's breakfast or something. I don't know. I resign from the human race, and yeah, I'll probably watch it. I mean, I watched "Cats." How much worse ... you know what? I'm not even going to jinx us all by typing the rest of that sentence. 
That's complete speculation on my part. It's also possible that this is the full plot of the Netflix film. I have pretty good odds of being correct. 
By the way, Netflix was also given credits for "Atlas," "Beverly Hills Cop 4," and "Family Leave," bringing their total credits to $43.3 million. Overall, the California Film Commission gave out a record $149.2 million in credits for 30 films. This allows production companies to film in the state much cheaper than they could do it in other places. The commission has extra money this year because of the state's pandemic-related budget surplus as well as credits for films that didn't happen, got delayed, or were filmed in other states.
I'm not even going to ask why this one got the credits. Munchies, probably.