5 Actors We'd Love To See Play The 14th Doctor On Doctor Who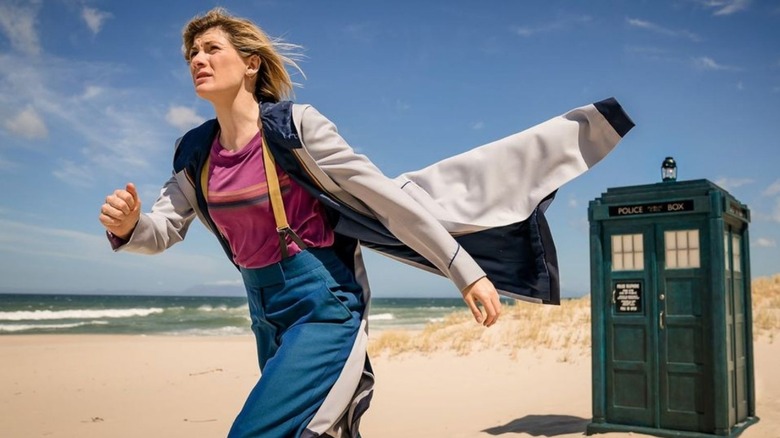 BBC
Jodie Whittaker's tenure as the Thirteenth Doctor is wrapping up soon — the actress has already filmed her regeneration scene — and she's ready to transform into a new person entirely. Whittaker's exit is joined by that of Chris Chibnall, current "Doctor Who" showrunner, who is leaving the show in the capable hands of Russell T. Davies. Whovians might fondly remember Davies as the mastermind behind the 2005 revival with Christopher Eccleston and David Tennant.
The return of the "RTD Era" is a sign that great things are in store for "Doctor Who" as it steps closer to its 60th anniversary. Whittaker's exit is of more significant interest, as it leaves Whovians asking the age-old question once again: who will take up the mantle of the time-traveling Time Lord this time?
While the BBC hasn't provided us with a solid answer yet, I've resorted to reading rumors and doing some wishful thinking. As much as I hope that David Tennant would return to reprise his role as the Time Lord — the chances for a former Doctor to make a comeback seems unlikely. So, keeping that in mind, here are five actors any Whovian would love to see taking control of the TARDIS!
Tilda Swinton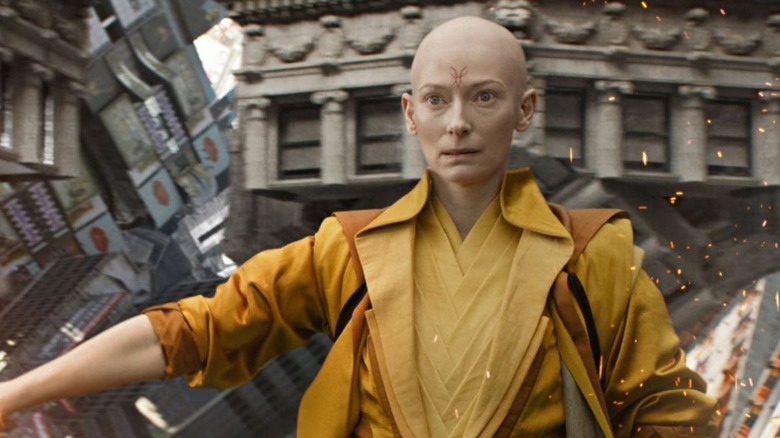 Marvel Studios
Listen, I was over the moon when the BBC finally cast a woman as the Doctor — a decision that they should've made ages ago, if I'm being entirely honest. So I have my hopes set on another incredible actress to replace Whittaker's iteration of the outlandish Time Lord. And who better than White Witch, vampire, and former ​​Sorcerer Supreme AKA Tilda Swinton to take over? 
The British Oscar-winning actress could be a fitting choice for the Fourteenth Doctor. She has the star power and comes across as impossibly quirky (with the possibility of being a little manic as all time travelers are), all qualities fitting for the protagonist, the member of an ancient race of extraterrestrial people. As the Ancient One in the Marvel Cinematic Universe, Swinton played a gender-swapped version of a nameless mystic who has lived through hundreds of eras and rulers and is knowledgeable in every way. And just one glance at the actress makes me feel like she is that person — all-knowing and mighty and all. As The Doctor, she would be a force to be reckoned with. BBC, are you listening?
Jo Martin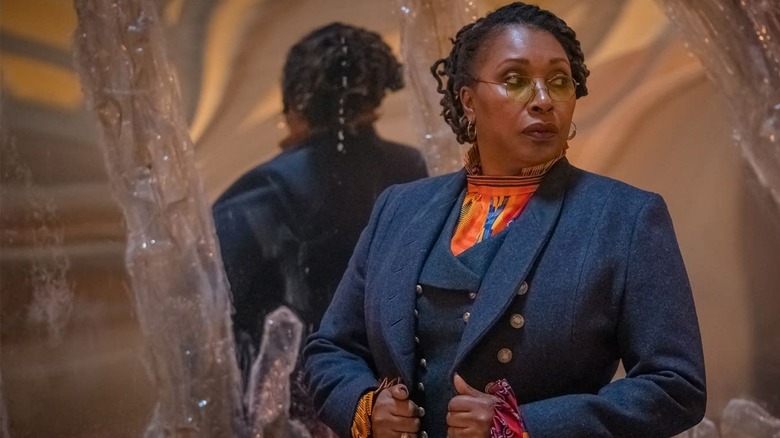 BBC
Jo Martin has already played The Doctor in some capacity. "The Crouches" actress plays a past incarnation of Jodie Whittaker's Doctor in the "Timeless Child" arc in "Doctor Who." Her character, the Ruth Doctor, officially known as Fugitive Doctor, is seen working as a tour guide in Gloucester and is secretly a Time Lord on the run, having deserted her time-traveling responsibilities. She's also the first Black actor to portray the titular character and only the second woman to be cast in the show's leading role.
"Doctor Who" prides itself on its 50-year-old legacy and its ability to bring refreshing adventures to the table, so maybe it's time to get Martin and solve a major plot hole — the truth of the Doctor's past and the reason why Whittaker's iteration had no memory of her. And it's about time a person of color leads the show entirely — and doesn't take center stage for just an episode or two. Martin's casting could be an excellent way to explore the sci-fi show's luminous past — how about revisiting lost episodes or bringing back the show's classic monsters? Maybe ... Cassandra?
Tobias Menzies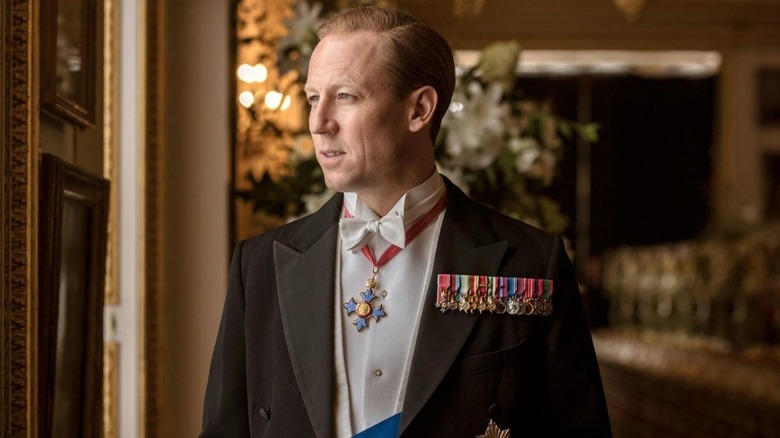 Netflix
If there's any actor out there who has range, it's Tobias Menzies. You might vividly remember his charming portrayal of Prince Philip in "The Crown," but before Menzies transformed into on-screen royalty, he portrayed the worst television villain of all time (a hill I will die on), Jonathan Wolverton Randall on "Outlander." The man was a sadist who would crush the spirit of both the characters and you, the viewer, at the drop of a hat. Menzies' performance is equal parts remarkable and chilling, and he deserves a lot more credit than he gets. The actor has played a variety of popular roles, including a stint on "Game of Thrones," as well as on "Doctor Who" — the actor appeared as Lieutenant Stepashin back in 2013, in Series 7 Episode 8; titled "Cold War." The episode featured Menzies alongside Liam Cunningham and Matt Smith's incarnation of The Doctor. As we've already seen, Menzies brings compassion, bravery, and self-sacrifice to every role — all traits that would do him well as the Fourteenth Doctor. Also, he's kinda hot.
Michael Sheen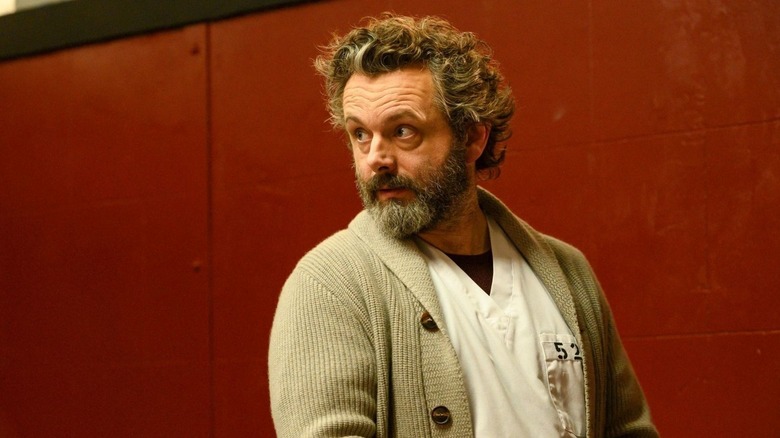 Fox
"Good Omens" star Michael Sheen is a fan-favorite to play the incarnation of the Fourteenth Doctor — and the actor is "flattered" by all the love. He has admitted to not being approached for the role — which means that it is unlikely for him to be taking over as The Doctor. But I'm an optimist. There's no reason for me to stop dreaming about it. Sheen has great charisma — he can be sophisticated and suave and appears as if he could have a sense of authority if he took control of the Tardis. Could he also bring a comedic side to the role? I think yes.
Interestingly, Sheen, too, has been a part of the "Doctor Who" universe. He previously voiced the House in series 6 episode 4, "The Doctor's Wife." The character was an evil entity that resided outside the universe and fed on TARDISes for their artron energy. House is a great reminder of the perils that await the Doctor across the universe, and there should be some way to explore that.
Jodie Comer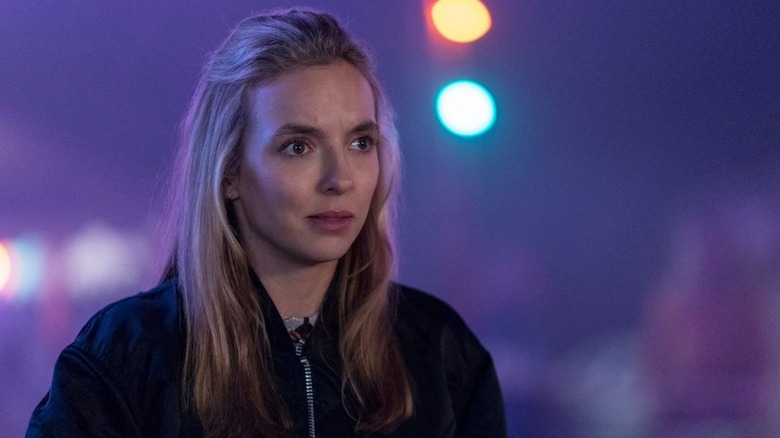 BBC
Remember how I talked about indulging in wishful thinking? Yeah, this is it. Jodie Comer rose to fame after playing the chameleonic Russian assassin Villanelle/Oksana Astankova in the spy thriller series "Killing Eve." The 28-year-old Emmy-winner nails multiple accents in the show, including Russian, Italian, French, and German. She transforms from a nurse to a party guest to a perfumer in no time, has a fantastic sense of style, and makes fans root for her character — despite her dangerous, murderous instincts. In the span of three seasons, Comer has proved there's nothing she cannot do and made us realize that we want to see her in everything, which is where "Doctor Who" comes in. Wouldn't it be unreal to see Jodie Comer take over as the Fourteenth Doctor? Is it too late to create a petition...?