IMAX Sees The Streaming Future, Could Pivot To Concerts And Live Events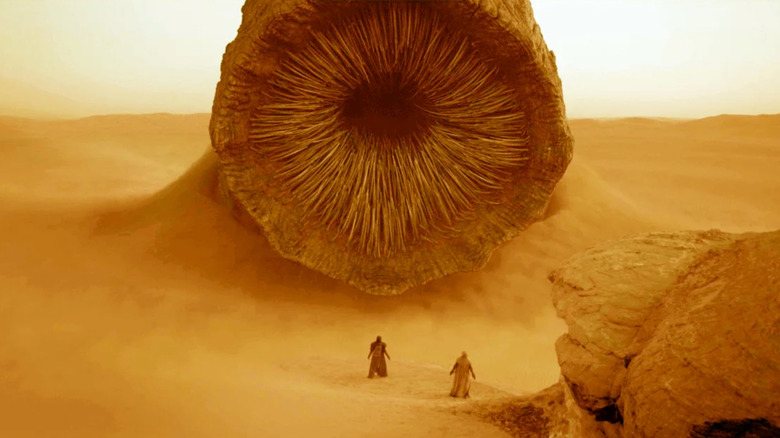 Warner Bros.
IMAX: It isn't just for movies anymore! 
It's hardly news that movie theater attendance is down since the pandemic. We have most films and TV series at our fingertips on streaming services in our homes, and we don't have to socially distance there. We can pause to use the bathroom, get snacks, or deal with kids. Our TVs are bigger now, and we don't have to watch commercials quite as much as we used to if we pay for the privilege. I saw a movie recently with almost 30 minutes of commercials and trailers before it, and it made me wish I was on my couch. 
It seems that IMAX understands this, and is thinking of ways to get us back into theaters. IMAX is actually having a pretty good quarter after the devastation of the pandemic. According to THR, the company topped $244.46 million in the fourth quarter of 2019, before the pandemic, and this latest quarter rose 15 percent over that, hitting $277 million with films like "Dune" and "Spider-Man: No Way Home." 
Not content with that, IMAX is branching out. In a phone interview with The New York Times, IMAX's chief executive Richard L. Gelfond spoke about doing live events and concerts to continue the profit rise. They've already started, with a recent concert from Kanye West streaming to 35 IMAX theaters. It was also streaming on Prime Video, but IMAX showings sold out. West did another concert on February 23, 2022, which streamed to 60 theaters, and that one almost sold out as well.
Heading to the movies for a ... concert?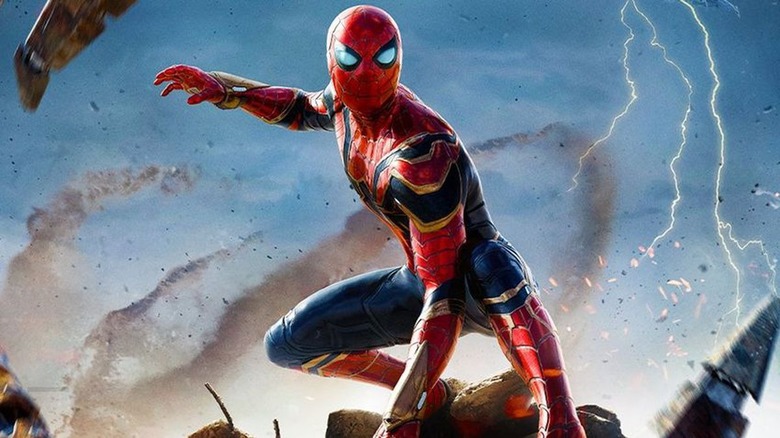 Sony
Now, with the pandemic rules beginning to loosen around the country, we might see a rise in theater audiences again. But with many films going directly to streaming, the sheer volume of content on streaming services, and people's nerves still raw about yet another variant showing up, movies might not be enough to make people return for films that aren't events like "Dune" and "Spider-Man: No Way Home." If you can see it on a small screen, people probably will.
With that in mind, IMAX hasn't been idle in terms of events. The company recently had a screening of "The Tragedy of Macbeth" with a live Q&A with star Frances McDormand and director Joel Coen, a Q&A with Steven Spielberg for "West Side Story," and a Q&A with Peter Jackson after an IMAX-only release of the Disney+ documentary "The Beatles: Get Back." It's a win-win here for the companies behind it all. The streamers, as the site points out, get to make an event of their work, and with the sheer volume of content out there, that makes sense as a way to stand out. In addition, IMAX gets butts back in those theater seats. 
"If you don't keep reinventing yourself, you're not going to move your business forward," Mr. Gelfond told THR. "So we've been working for the last few years on events, what we informally call IMAX 3.0. The world is changing, and the movie industry is changing."
Would a concert or event get your butt back in a movie theater?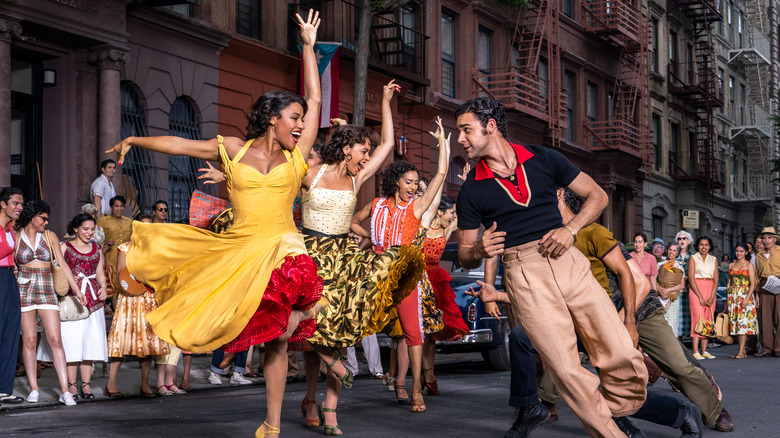 20th Century Studios
Though movies are always setting new box office records, thanks to inflation and premium formats like IMAX, movie ticket sales have actually been declining over the last 20 years or so (per The Numbers), and the pandemic just made it all worse. I'll admit that I would rather watch a non-event movie at home where I'm comfortable, not paying a ton of money for snacks, hearing people yell at the screen, and having the ability to adjust the sound so I can actually hear it. An event like a concert, where I wasn't going to shell out $200 for a seat, might draw me in for a $20-$30 ticket price like that Kanye event had. (Not for Kanye specifically, but you get the idea.)
In addition to all of that, Disney+ released 13 Marvel films with IMAX Enhanced, as THR explained, which is a screening feature that allows viewers to have an expanded aspect ratio of 1:90:1 so you can see more action. 
Everyone is going to have to work as chop and change artists going forward, with streaming and the pandemic changing the landscape, and I can't see that adding concerts and live events is going to hurt anyone. It might even get me off my couch.