The Best New Blu-Ray Releases: Miller's Crossing, House Of Gucci, And More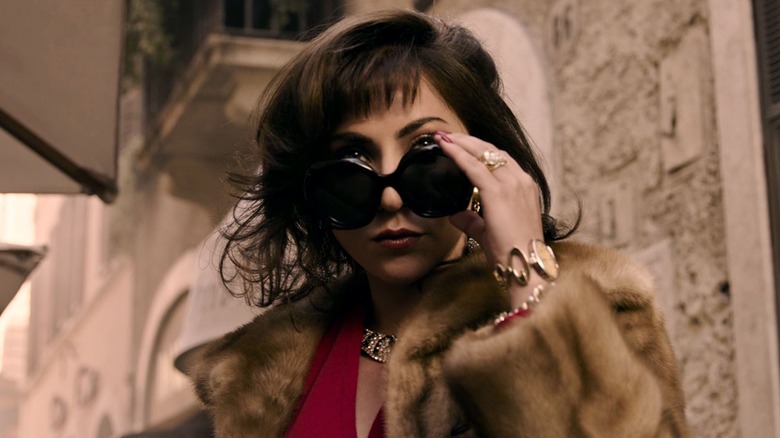 United Artists
Good news! Some great stuff has found its way to physical media in the last few weeks! I know, I know. You're saying, "Oh, but Larry, I only watch things digitally now!" First of all, my name isn't Larry. Second: I get it, it can be convenient to just rent (or buy) a movie on Vudu or iTunes or whatever it is the kids use these days. But physical media is forever, folks. No one is going to take it from you (unless someone breaks into your house and robs your Blu-rays, that is). In this latest Blu-ray round-up, we have a Coen Brothers classic, one of two 2021 films from Ridley Scott, a cult classic getting the 4K treatment, and a time travel noir from Mr. Rian Johnson (also getting the 4K treatment). 
Miller's Crossing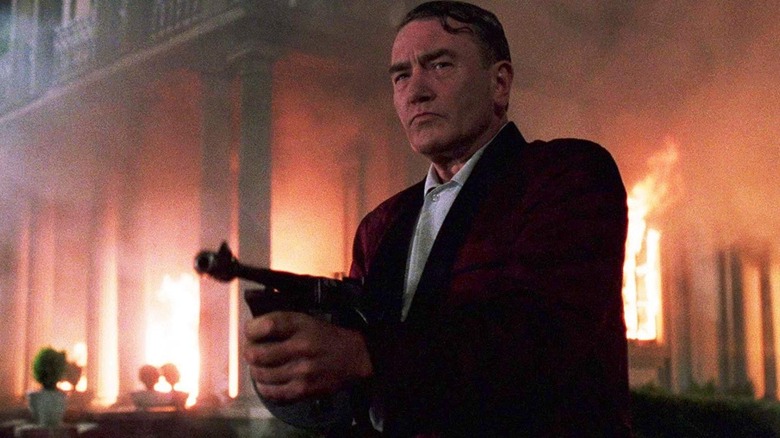 20th Century Studios
My "favorite Coen Brothers movie" changes depending on my mood. Sometimes I think it's "Barton Fink." Or "Inside Llewyn Davis." Or "The Man Who Wasn't There." Or maybe "No Country For Old Men." Heck, maybe it's "A Serious Man." Like I said: it changes. But the movies I just mentioned are usually at the top of the rotation, as is "Miller's Crossing," the strange 1990 noir from the Coens. 
Ultimately, "Miller's Crossing" is a love story. It's a love story about gangster enforcer Tom (Gabriel Byrne), who is clearly in love with his boss, mob boss Leo (Albert Finney). Sure, the romance is dressed up as friendship, or loyalty. But there's really no denying "Miller's Crossing" is one of the more overtly gay films from the Coens. There are several outright out gay characters here (although to be fair, they're not portrayed in the best light). But it's Tom's undying love for Leo that drives the film and sets a series of unfortunate, violent events into action. 
Since this is a Coen Brothers movie, all of this unfolds in a manner that's somehow dark and bleak and laugh-out-loud-funny. Now, "Miller's Crossing" has the Criterion treatment. And it looks great! There is a weird issue, though. The Coens apparently went back and trimmed down some of the movie, including cutting out one of the many times a character in this film says "Jesus, Tom." Specifically, it happens after Tom hits a goon (Mike Starr) in the face with a chair. In the original cut of the film, the goon rubs his smarting face and mutters, "Jesus, Tom," before walking out of the room. In this Blu-ray release, Starr's character gets hit in the face ... and then leaves the room without saying a word. It's strange, and I honestly have no idea why the Coens thought this was a good thing to cut. I mean, they're brilliant filmmakers who know what they're doing, so I'm willing to give them the benefit of the doubt. But I'd be lying if I said it didn't bother me a little. 
Special features:
2K digital restoration, approved by director of photography Barry Sonnenfeld and filmmakers Joel and Ethan Coen, with new 5.1 surround soundtrack mix, presented in DTS-HD Master Audio
New conversation between author Megan Abbott and the Coens about film noir and hard-boiled crime fiction
New interview with actors Gabriel Byrne and John Turturro, moderated by Abbott
Interviews from 1990 with Byrne, Turturro, and actors Marcia Gay Harden and Jon Polito
New interviews with Sonnenfeld, composer Carter Burwell, music editor Todd Kasow, and production designer Dennis Gassner
English subtitles for the deaf and hard of hearing
PLUS: An essay by film critic Glenn Kenny
House of Gucci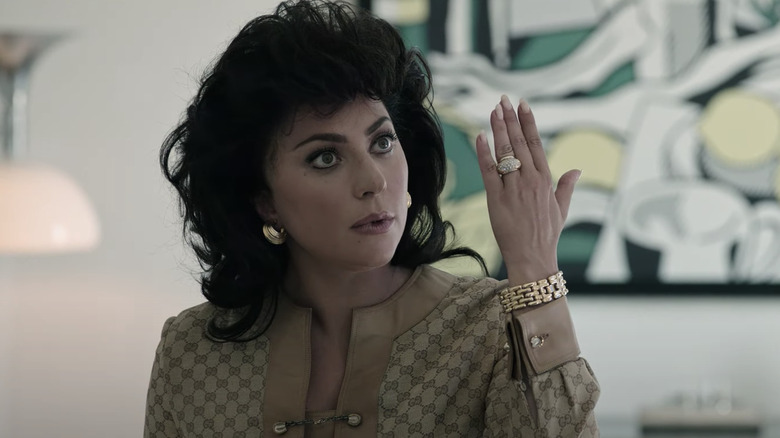 United Artists
Ridley Scott had quite a big 2021. He released two high-profile pics that year: the excellent, underseen "The Last Duel," and the more financially successful "House of Gucci." "Duel" is the better movie, without question. But "Gucci" is not without its debauched charms, although many critics were put-off by the flick. Part of the disconnect here seems to be that some viewers didn't get that Scott was going for something darkly comedic here. He clearly loathes all the characters who operate in this movie, and that must've thrown some folks off. 
Based on a true story, "House of Gucci" stars Lady Gaga (using a Dracula accent) as Patrizia Reggiani, a woman who marries into the vast Gucci empire and proceeds to try to take it over with her husband, Maurizio Gucci (Adam Driver). But when Maurizio turns on her, Patrizia wants revenge. Big, gaudy, over-the-top revenge. Everyone is having a different level of fun here, with Jared Leto channeling the ghost of Super Mario to play Maurizio's ne'er-do-well cousin. 
Scott has commented that there's an extended cut of this lengthy film on the way — Scott is big on extended cuts. Sadly, that's not what this release is. There aren't even deleted scenes. But perhaps the biggest insult to injury here is that there isn't a 4K disc option available. How is that even possible in this day and age, and especially for a movie like this, one full of bold visuals and gorgeous, ornate trappings? I'm assuming the inevitable extended cut will give us a 4K release, but if you're fine not waiting for that and just want to see "House of Gucci" ASAP, here's your chance. 
Special features:
The Rise of the House of Gucci – Go behind the scenes to discover how Ridley Scott's vision of this astonishing story fell into place.
The Lady of the House – An up-close look at Lady Gaga's performance as Patrizia Reggiani and how her powerhouse charisma and unwavering dedication breathe life into this complex character.
Styling House of Gucci – A deep dive into the visual delights of the film, from aesthetics to attitude.
Alligator 4K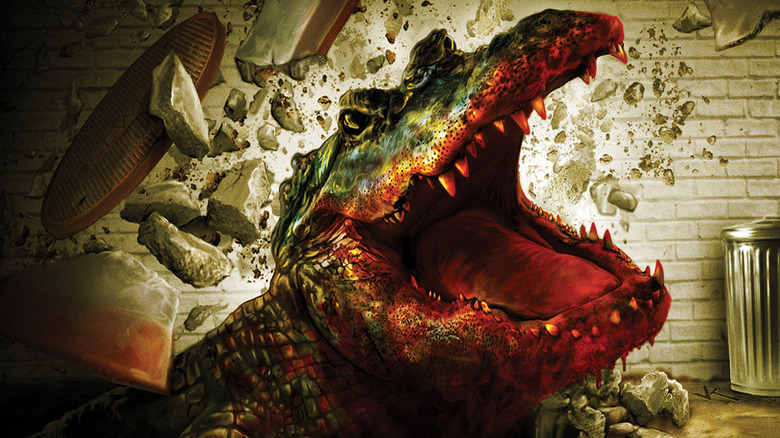 Group 1 Films/Shout Factory
The beauty of the 4K Blu-ray world is that it blesses us with a vast variety of riches. Sure, we get things we expect; things that make sense, like a 4K release of "2001: A Space Odyssey." And then we also get a 4K release of the B-movie "Alligator," a 1980 "Jaws" knock-off featuring Robert Forster as a balding cop trying to stop a gigantic gator loose in the sewers of Chicago. Trashy, cheesy, and full of scenes where a normal-sized gator wrecks havoc on a miniaturized set, "Alligator" doesn't seem like a prime candidate for 4K.
But here it is, thanks to the fine folks at Shout Factory! And gosh, this movie has never looked better. I honestly didn't even think it was possible for this movie to look this good, but the restoration (from the original camera negative) is damn near perfect. Then there's the film itself, which is darkly funny and features killer sequences, like when the alligator crashes a wedding and proceeds to kill seemingly every guest for no real reason other than the fact that he's a big, grumpy jerk. 
Special features:
DISC ONE (4K UHD – Theatrical Version):
NEW 4K Scan From The Original Camera Negative
Audio Commentary With Director Lewis Teague And Actor Robert Forster
DISC TWO (BLU-RAY – Theatrical Version):
NEW 4K Scan From The Original Camera Negative
NEW Everybody In The Pool – An Interview With Actress Robin Riker
NEW Wild In The Streets – An Interview With Director Lewis Teague
NEW It Walks Among Us – An Interview With Screenwriter John Sayles
NEW Luck Of The Gator – An Interview With Special Makeup Effects Artist Robert Short
NEW Gator Guts, The Great River, And Bob – An Interview With Production Assistant, Now Famous Actor/Director/Producer, Bryan Cranston
Audio Commentary With Director Lewis Teague And Actor Robert Forster
Alligator Author – An Interview With Screenwriter John Sayles
Additional Scenes From The TV Version
Teaser Trailer (NEW 2K Scan)
Theatrical Trailer (NEW 2K Scan)
Trailers From Hell – Filmmaker Karyn Kusama (Jennifer's Body) On ALLIGATOR
TV Spots (NEW 2K Scan)
ALLIGATOR Game Television Commercial
NEW Newspaper Ad Still Gallery By Drive-In Asylum
Still Gallery (Movie Stills, Movie Posters, Lobby Cards, And Behind-The-Scenes Photos)
DISC THREE (BLU-RAY – Television Version)
The Extended TV Version In HD For The First Time (NEW 4K Scan From The Original Camera Negative With Additional Footage Scanned From An Internegative)
Looper 4K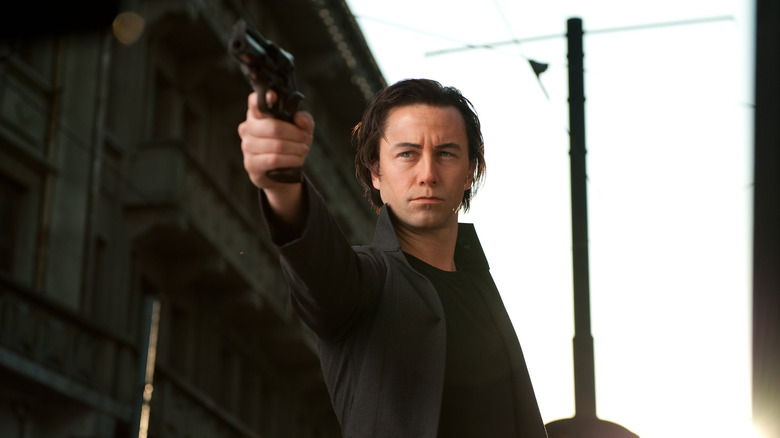 Sony
Before he went on to make the best "Star Wars" movie (I said what I said and I stand by it!), Rian Johnson helmed "Looper," which was his biggest movie yet (at the time). A blend of indie crime drama, neo-noir, and sci-fi, "Looper" has Joseph Gordon-Levitt as Joe, a hitman who works for an all-powerful crime syndicate. Joe is no normal hired gun, though. He's a Looper — which means he's tasked with murdering people who get sent back from the future via vague time travel (this isn't a slight; I love how deliberately vague Johnson keeps the time travel stuff. We don't need to know how it works, we just need to know that it works). 
Things go haywire, though, when Joe's older self (played by Bruce Willis) shows up from the future. After a skirmish, the younger Joe hides out with a single mother (Emily Blunt) and her super-powered son (Pierce Gagnon), all while the older Joe tries to fight the future. As much as I love Emily Blunt in general, the movie's momentum starts to drag when her character shows up. The momentum is lost, and it never really returns.
No matter. There's so much solid stuff here — the effects work is subtle and realistic; the make-up used to make Gordon-Levitt look like Willis is damn near flawless; the script is lean, clever and funny. Johnson's star would only rise from here, and "Looper" was the movie that convinced folks he was destined for bigger things. 
Special features:
Feature Commentary with Director Rian Johnson, Joseph Gordon-Levitt and Emily Blunt
Looper: The Future From the Beginning — Making-of Featurette
22 Deleted Scenes with Commentary
Scoring Looper
The Science of Time Travel Featurette
Looper Animated Trailer