Black Samurai Movie In Development At Netflix, Based On 1970s Pulp Novels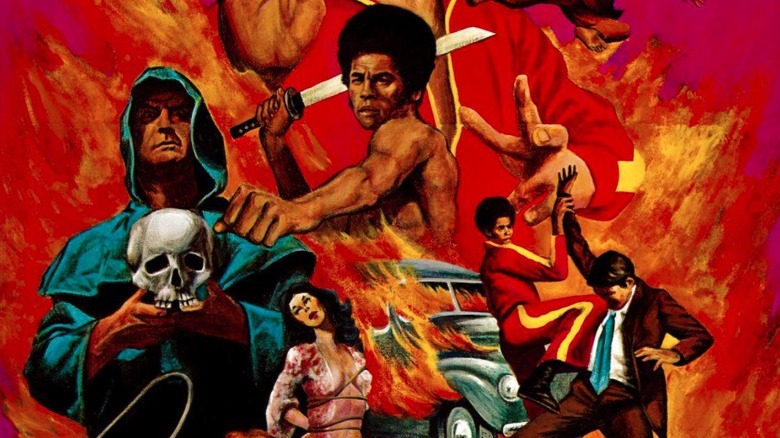 BJLJ International
Netflix has nabbed the rights to the late Marc Olden's "Black Samurai" novels to adapt into a new film and maybe a future franchise. According to THR, the project(s) will be produced by John Schoenfelder and Russell Ackerman ("Séance," "Hold the Dark"). There isn't a lot of info about what's coming on the film side, since no writer is attached just yet.
There are eight books in Olden's pulp novel series, beginning with "Black Samurai." The stories were about Robert Sand, an American soldier in Japan who studies martial arts and works as agent of D.R.A.G.O.N. (Defense Reserve Agency Guardian Of Nations). We've seen Sand before on the big screen in the form of actor Jim Kelly ("Enter the Dragon"), who starred in the 1977 blaxploitation film "Black Samurai," which was also based on the novel. That film was directed by Al Adamson and was written by B. Readick.
This isn't Netflix's only project about a Black samurai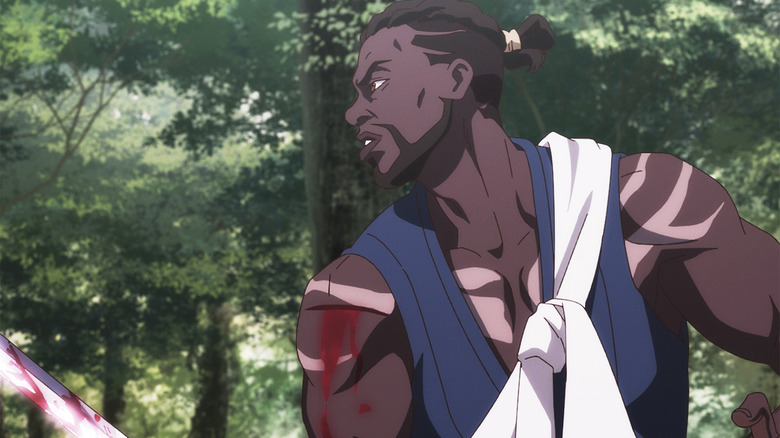 Netflix
In the "Black Samurai" novel, we meet Sand, who is an expert in martial arts, and the only non-Japanese person to be trained by a Japanese samurai master. (Olden, the author of the book series, was a black belt in both aikido and karate.) Sand is an American GI who is shot in Tokyo while trying to protect an old man from drunk American soldiers. That old man is Master Konuma, who becomes Sand's sensei. He learns to use a sword, perform martial arts, and is the strongest fighter his sensei has ever trained. When Master Konuma is killed by a terrorist gang, however, Sand goes on a quest for vengeance with his sword in hand. 
This one sounds ripe for a film, particularly with Netflix money behind it. There is also a Netflix animated series about a Black samurai called "Yasuke," which is loosely based on a real person of the same name. The real Yasuke was from an unknown African country (possibly Mozambique) and arrived in Japan in 1579, where he served as a samurai under the feudal lord Oda Nobunaga. There aren't a lot of details about his life out there, leaving it open for some fictional choices. LaKeith Stanfield voices the main character. Before the death of Chadwick Boseman, he was set to star in a film about Yasuke.
Fingers crossed this new version of "Black Samurai" is as pulpy and fun as the original.