Ultraman Season 2: Release Date, Cast, And More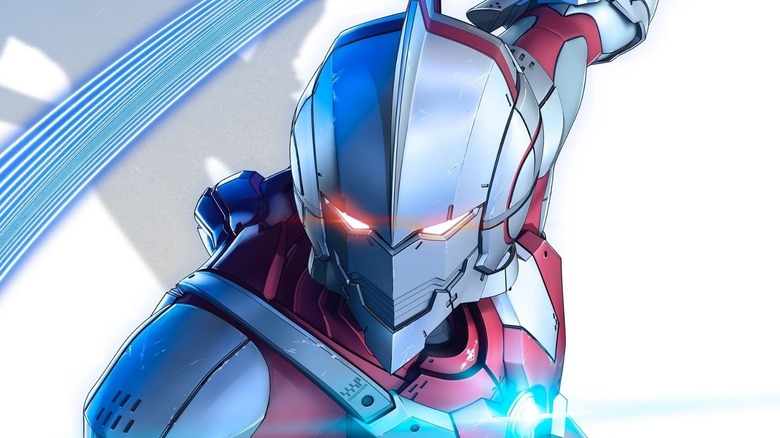 Netflix
In 2019, Netflix reintroduced Ultraman, one of Japan's favorite armored heroes, to the modern age. Based on the recent manga of the same name by Eiichi Shimizu and Tomohiro Shimoguchi, the streaming giant presented fans with a new version of the character, combining shonen-level battle with depth and charm. "Ultraman" launched the iconic tokusatsu genre in 1966 — a television genre that makes heavy use of special effects and often deals with live-action, sci-fi, fantasy, and horror films and television shows. 
Compared to traditional animation, the CG effects take some getting used to, but it's rather rewarding when paid attention to.
"Ultraman" is a 55-year-old phenomenon that has spawned dozens of sequels and spin-offs, dominating Japanese pop culture for decades. Now, the Netflix series is helping educate newer audiences about the hero. By greenlighting a second season, the streamer can continue to explore the character's journey as he fights the evil alien forces invading his planet.
Ultraman Season 2 release date
In June 2019, Netflix confirmed that "Ultraman" would continue fighting the good fight in a second season. The trippy teaser trailer for the season revealed that the show would air on the streaming platform on April 14, 2022, as part of Netflix's spring schedule of releases.
Shinjiro, the new Ultraman and son of the original hero, faces a Thanos-level threat (seriously, what is it with aliens and Earth's population?) in season 2, with the arrival of a new otherworldly villain who threatens to eliminate half of Earth's population. Refusing to meet their demands, Shinjiro suits up with his companions — the badass Ultraman Taro included — to battle against the aliens before they are successful in their genocidal endeavor. 
Judging from the trailer, "Ultraman" season 2 looks pretty epic, and directors Kenji Kamiyama and Shinji Aramaki have certainly amplified the actions sequences. Fans should be excited.
What's Ultraman about?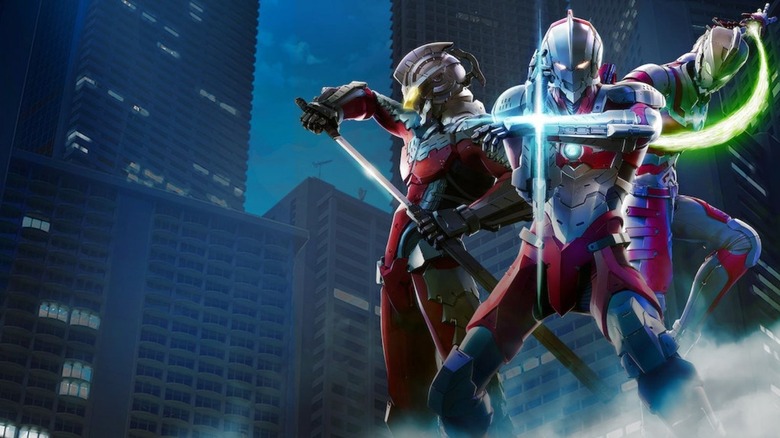 Netflix
The first season of "Ultraman" was an origin story of sorts for Shinjiro, the son of the original Ultraman. He takes up the mantle of his aging father to fight evil forces plaguing Earth. The season tackles with Shinjiro coming to terms with his father's heroic identity as he works towards carrying on his legacy. Here's the synopsis as per Netflix:
"Several years have passed since the events of Ultraman, with the legendary 'Giant of Light' now a memory, as it is believed he returned home after fighting the many giant aliens that invaded the Earth. Shin Hayata's son Shinjiro seems to possess a strange ability, and it is this ability, along with his father's revelation that he was Ultraman, that leads Shinjiro to battle the new aliens invading the Earth as the new Ultraman."
With the season 1 finale depicting the extent of Shinjiro's superhuman strength and powers, I think we can expect great things from him in season 2!
The cast members of Ultraman season 2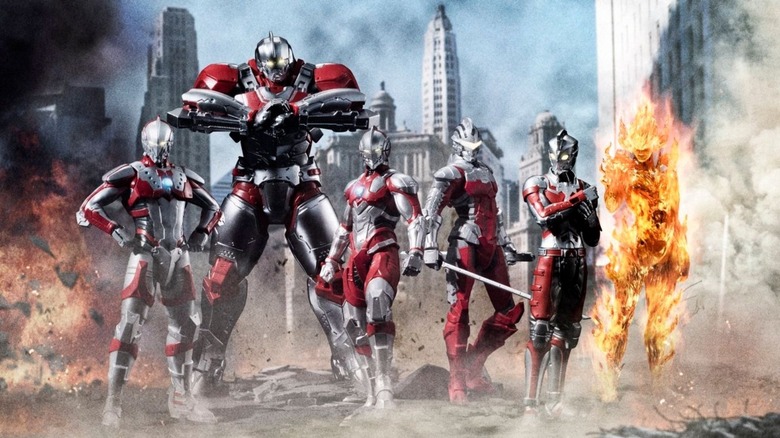 Netflix
The "Ultraman" reveals at Netflix's Tudum pre-show had plenty of information about who the major players in season 2 would be. Ryohei Kimura will return to voice Shinjiro/Ultraman, Takuya Eguchi will be back as Dan "Ultraseven" Moroboshi, and Megumi Han will take over once again as "Ultraman Ace" Hokutu. 
Following the season 2 trailer and poster releases, the show appears to introduce new Ultramen with Ryōta Takeuchi as Jack and characters Zoffy and Taro set to join. Shinjiro's returning enemies, Ace Killer (Hiroaki Hirata) and Adad (Kenjirô Tsuda), will be prominent characters in the second season. Alien Pedant, who manga fans will remember as the de facto leader of the Star of Darkness and a primary "Ultraman" antagonist, will be voiced by Junichi Suwabe.
We also have details on the English voice cast for "Ultraman" season 2. Most actors from season 1 will continue working on the second, with Josh Hutcherson as Shinjiro, Fred Tatasciore as Shinjiro's father Shin Hayata, and Mick Wingert as Yapool. Chris Edgerly is Yosuke Endo, Ray Chase and Steven Jay Blum will voice the villains Ace Killer and Adad, respectively. 
We also expect Robbie Daymond to return for season 2 as Jack, D. C. Douglas as Edo, Tara Sands as Rena Sayama, and Liam O'Brien as Dan. Other cast members include Matthew Mercer as Bemlar and Brian Palermo as Mitsuhiro Ide.
An Ultraman movie is in the works, too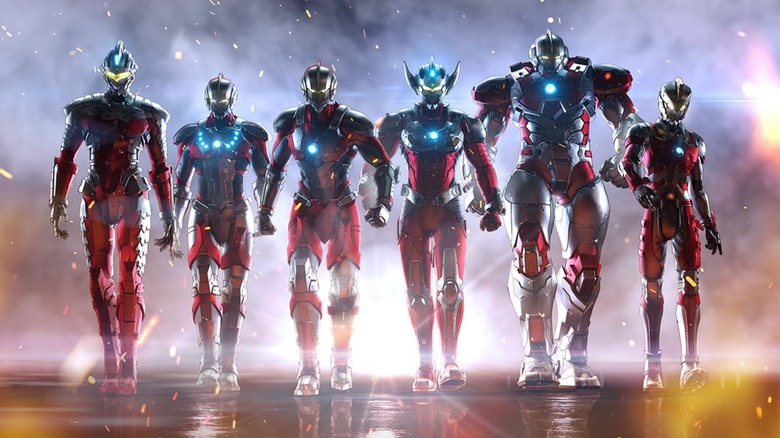 Netflix
Variety reported in May 2021 that Netflix was partnering with Tsuburaya Productions to develop an Ultraman CG animated feature film that will aim at "bringing a new, wider audience to the beloved silver-suited character." The film will be helmed by animator Shannon Tindle, with a script co-written by Tindle and screenwriter Marc Haimes. John Aoshima ("Gravity Falls") will co-direct the feature.
We also have a synopsis for the movie:
The CG feature will follow Ken Sato, "a superstar baseball player who returns to Japan to become the latest hero to carry the mantle of Ultraman. His plans go awry, however, when he is compelled to raise a newborn kaiju monster — the offspring of his greatest enemy — as his own child. Sato will also have to contend with his relationship with his estranged father and the schemes of the Kaiju Defense Force."
The addition of a movie to Netflix's "Ultraman" universe appears to be part of the streaming giant's more significant push into the anime space. The competition might be heating up, but Netflix isn't stepping behind. By bringing legendary, fan-favorite characters such as Ultraman to life, the streamer is successfully captivating the attention of a whole new generation of anime fans.
Ultraman season 2 trailer and synopsis
The story heats up as six warriors band together!

Directors Kenji Kamiyama and Shinji Aramaki take the world of ULTRAMAN into the realm of the unknown.