Fallout TV Series Adds Handsome Man Walton Goggins As A Disfigured Ghoul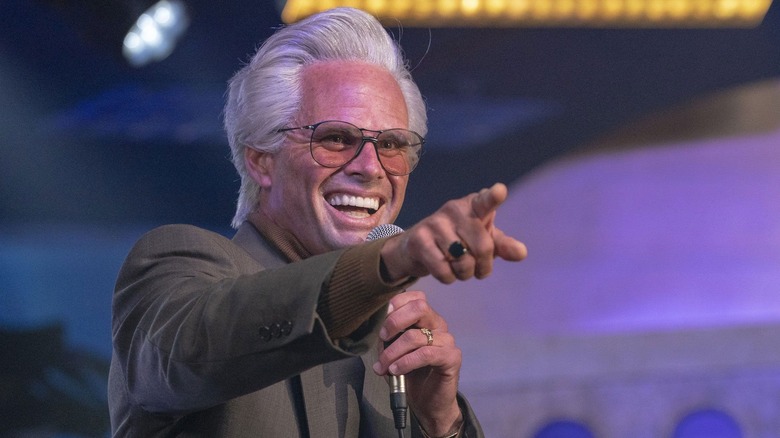 HBO
Warn the Tunnel Snakes, call the Minutemen, and save your bottle caps for a Prime subscription, because Baby Billy is coming to Amazon's "Fallout" series. Walton Goggins, the actor best known for playing unhinged maniacs like outlaw Boyd Crowder on "Justified", runaway evangelist Baby Billy on "The Righteous Gemstones," and evil co-worker Lee Russell on "Vice Principals," will be bringing one of the desert-traversing ghouls from the "Fallout" universe to life. This is the first major casting news for the "Fallout" series, which has set "Westworld" co-creator Jonathan Nolan to direct the pilot. 
The "Fallout" franchise of games are set in a version of reality where the Cold War and nuclear fears of the 1940s come to a head, leading to an all-out nuclear event in 2077. In order to survive, the remainder of humanity hides in underground fallout shelters, emerging at different points after the final battle to try and rebuild civilization. Post-apocalyptic stories are a dime a dozen, but "Fallout" were some of the earliest high-profile video games to explore the sub-genre, and they're a lot of fun with some truly unique characters and settings to pull from. 
Gorgeous Goggins, a ghoul?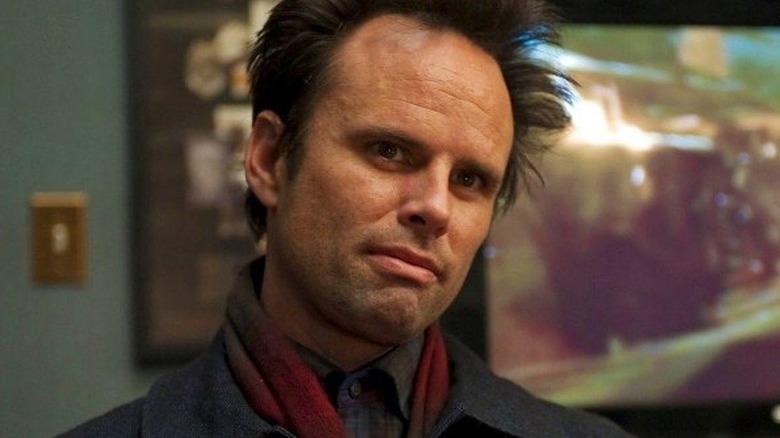 FX
Goggins will play a lead role, according to Variety. Sources have told the outlet he will play a character based on the ghouls in the games, but there's no word about if he'll be playing a specific ghoul or someone completely new to the franchise. The ghouls in "Fallout" are people who have suffered from exposure to high levels of radiation and have mutated as a result. They are largely immune to radiation as a result of said mutation, but they look an awful lot like rotting zombies — hence the name. There are dozens of named ghoul characters in the "Fallout" franchise, and since the series creators haven't shared which era or locale they're drawing from, any guess would be a total shot in the dark. While I would love to see "Fallout: New Vegas" made into a series following the breakaway of the New California Republic, I'm just excited to see "Fallout" finally make it to another entertainment medium. These worlds are so rich that I'm amazed they haven't been mined for TV or the movies sooner. 
While Goggins is rugged and good-looking, I'm sure a bit of makeup can transform the versatile actor into a proper ghoul in no time. Many of the ghouls in "Fallout" are bitter, angry survivors with gravelly voices and a dark sense of humor, which certainly fits Goggins' character oeuvre. He's played a little bit of everything, and has a resume that includes roles on "The Shield," "Sons of Anarchy," "The Unicorn," "The Hateful Eight," and "Lincoln," to name just a few. 
Production on the series is scheduled to begin later this year, with Geneva Robertson-Dworet and Graham Wagner serving as executive producers and co-showrunners. Nolan and Lisa Joy will executive producer with Kilter Films under their Amazon overall deal. Amazon Studios and Kilter Films will produce in association with Bethesda Game Studios and Bethesda Softworks, who own the franchise. In a dream world, we might see some of Bethesda's famous glitches made real in live-action, though that might be too meta for such a big production. Oh well, we'll always have Nuka World.