Brad Bird To Write And Direct Animated Feature Ray Gunn For Skydance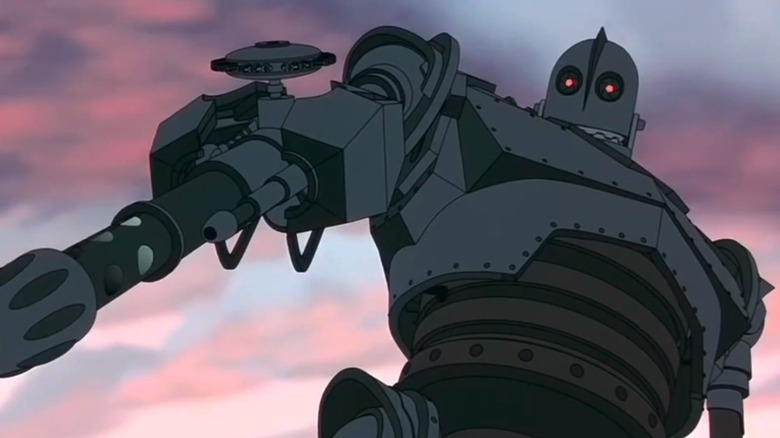 Warner Bros. Pictures
Skydance Animation has nabbed the rights to "Ray Gunn," an animated movie from writer/director Oscar winner Brad Bird. This is a project Bird has been wanting to make for a very long time, and he's finally set to direct and produce from his original story, according to Deadline. He wrote the script with Matthew Robbins. 
Bird is best known for his work with Pixar with films like "The Incredibles," "The Incredibles 2," and "Ratatouille," but he also directed the excellent animated feature "The Iron Giant" and stepped into directing live-action with "Mission: Impossible — Ghost Protocol" and "Tomorrowland." This deal will see him working once again with former Pixar head John Lasseter, who is now over at Skydance Animation. The film will be produced by Lasseter, David Ellison, and Dana Goldberg for Skydance. 
"Ray Gunn" is a sci-fi noir film that Bird has been trying to get made for almost three decades. According to a 2009 interview at Animation World Network, Bird and Robbins came up with the story back in the early 1990s for Turner Entertainment before that company was acquired by Warner Bros. It was supposed to be the story of the last human private detective, Raymund Gunn, in a future world full of both humans and aliens. He's hired to investigate the pop singer Venus Envy to find out if she's cheating on her husband. However, Gunn finds out that she's being set up by her husband to make it look like she killed her body double.
Oh, those names though. Will everyone's names be punny? 
"Ray Gunn" was supposed to be set in the future, but have the feel of a 1930s pulp novel. Back in 1999, Variety said the project "has been described as a melange of Raymond Chandler and Buck Rogers, set in a streamlined city of the future."
This project has been around for decades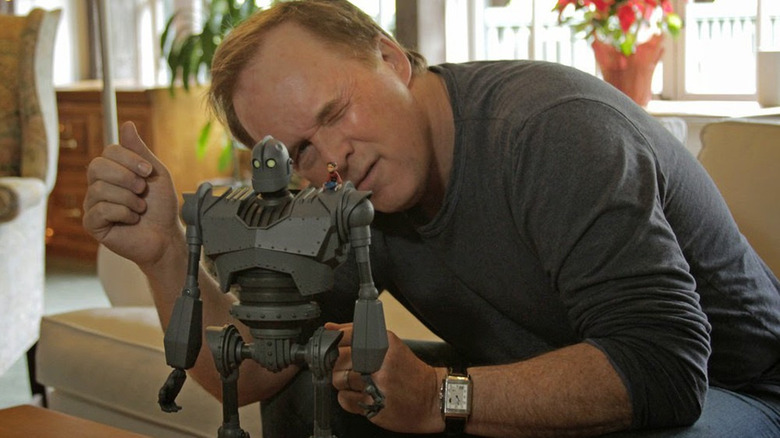 Mondo
The project didn't work out at Turner, or later at Warner Bros. In 1999, Bird told Ain't It Cool News that Hollywood thought it was too dark for kids. He also said, "Part of it is sort of film noir, even though to me it's only that in the surface details. Really, it's more of an action movie, and it had a substantial amount of comedy in it. I see it as being very mainstream, but Hollywood saw it as being almost experimental, like, 'Whoa, what the heck is this?'" He also said he thought that "Ray Gunn" could be PG or PG-13. As for what state it will be in now, we don't know just yet.
Of the film being more for adult audiences, Bird told Ain't It Cool News in the same interview:
"I think it could be a really great film. Essentially, for a long time I've believed that there is an audience for animation that Hollywood has been very slow in recognizing is there. The success of SIMPSONS and KING OF THE HILL say that there is an older audience for animation, but Hollywood tends to be very myopic, and it's change is slow. You can make the arguments for more distinctive, more adult animated projects on TV now, but you've still got all these preconceived notions to overcome trying to get it to features. IRON GIANT basically represents a halfway step for me between what Hollywood can understand about feature length character animation and where I think animation can go. It has enough of the stuff that Hollywood traditionally recognizes as being in a children's film, but hopefully we've been able to kind of squeeze some adult stuff in there in a way that doesn't put kids off."
Animation isn't just for the kiddies anymore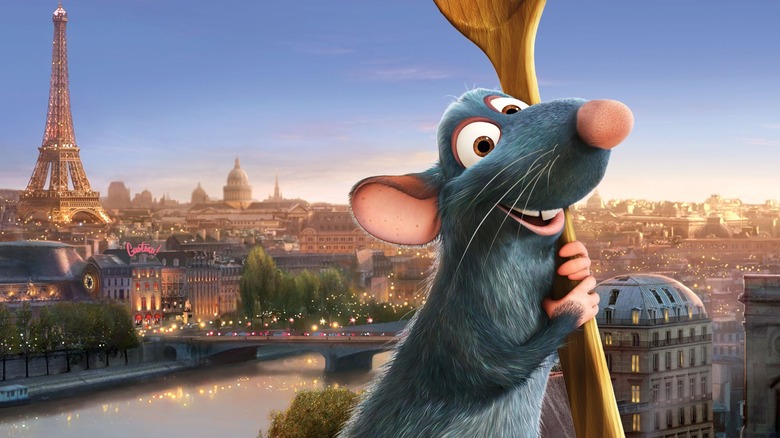 Disney
It's interesting to note that Cartoon Network's Adult Swim was started in 2001, and it's clear from its success — let alone the success of movies like "The Mitchells vs. The Machines" and "Spider-Man: Into the Spider-Verse" in recent years – that the perception of American animation has changed a whole lot since then. It will be interesting to see if the concept for "Ray Gunn" has changed since those early days. 
Deadline reports that Bird says he's "had some of my best filmmaking experiences with Skydance and Pixar, so it's wonderful to be working with David, John and Dana again under one roof on 'Ray Gunn,' a film I've wanted to make for a long time. We all love movies, and are crazy excited to create something new, thrilling and intensely cinematic."
Despite Hollywood's cold feet decades ago, everyone appears to be very excited to be part of the project now. Skydance CEO David Ellison says of the new film:
"From his work on "The Iron Giant" to "The Incredibles" films and the work we did together on "Mission: Impossible – Ghost Protocol," Brad is one of the greatest filmmakers working in the industry today ... As a lifelong fan of animation, it is incredibly rewarding to be re-teaming with him to create this bold new world and we're excited to get started."