Here's When You Can See The Chris Pratt Amazon Series The Terminal List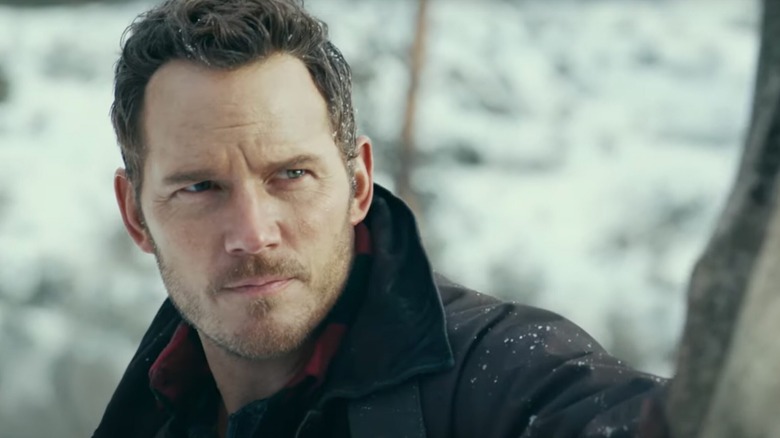 Universal
After years of reshaping his image in pop culture from the lovable dork Andy Dwyer in "Parks and Recreation" to the go-to action hero of "Guardians of the Galaxy" and "Jurassic World," Chris Pratt is finally making his grand return to the small screen in style. Amazon's "The Terminal List" is set to reunite the actor with director Antoine Fuqua — the pair previously worked together on "The Magnificent Seven." When we first heard about this new series, it had been billed as a "conspiracy thriller that combines elevated action with deep psychological questions about the cost of pushing our nation's highest trained operators too far."
Based on a best-selling book of the same name by author Jack Carr, Amazon has finally given us our first look at the series with a new image featuring Pratt in action, along with a premiere date. The studio announced that the series, which will run for a total of 8 episodes, will drop on Amazon Prime Video all at once. Check out all the details below!
The Terminal List first look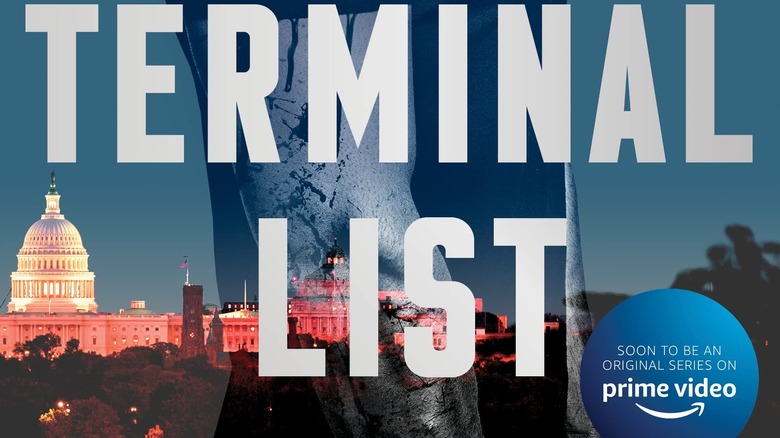 Atria/Emily Bestler Books
Here's some good news for those looking forward to more action-heavy stories with Chris Pratt in the lead (hey, what do fans of Chris Pratt even call themselves these days? Pratt-stans? Pratt-pack? I'll workshop something, I promise). After previously appearing in the Amazon original movie "The Tomorrow War," Pratt is once again collaborating with the streamer on "The Terminal List," which will debut all 8 episodes on July 1, 2022. Amazon's official Twitter account tweeted out our first official look at the series, showing Pratt's character, James Reece. You can see the entire, uncropped image for yourself below:
In addition to Pratt, "The Terminal List" stars an ensemble cast that includes Constance Wu, Taylor Kitsch, Riley Keough, Jeanne Tripplehorn, Riley Keough, Arlo Mertz, Jai Courtney, JD Pardo, Patrick Schwarzenegger, LaMonica Garrett, Stephen Bishop, Sean Gunn, Tyner Rushing, Jared Shaw, Christina Vidal, Nick Chinlund, Matthew Rauch, Warren Kole, Alexis Louder, and more. The official synopsis of the series is as follows:
'The Terminal List' follows James Reece (Chris Pratt) after his entire platoon of Navy SEALs is ambushed during a high-stakes covert mission. Reece returns home to his family with conflicting memories of the event and questions about his culpability. However, as new evidence comes to light, Reece discovers dark forces working against him, endangering not only his life, but the lives of those he loves.
Pratt and Antoine Fuqua both serve as executive producers on the series, along with writer and showrunner David DiGilio. Original author Jack Carr is also involved as an executive producer, lending even more credibility to this adaptation of his novel. Fans can start counting down the days until the July premiere of "The Terminal List" on Amazon Prime.