Picard Season 2: Release Date, Trailer, And More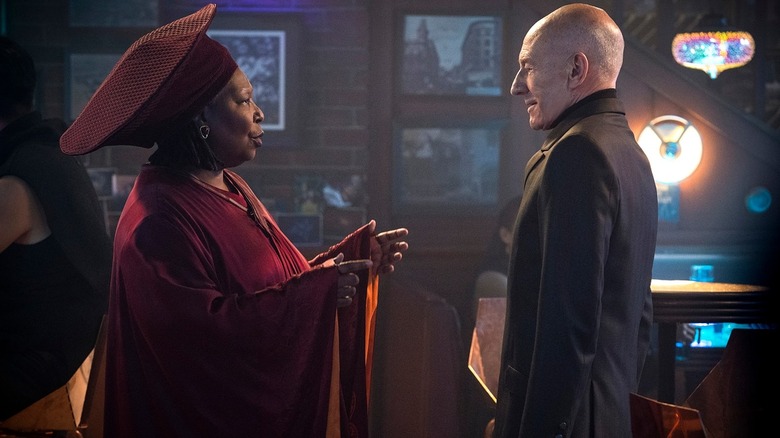 Paramount+
(Welcome to ...And More, our no-frills, zero B.S. guide to when and where you can watch upcoming movies and shows, and everything else you could possibly stand to know.)
There are few characters in the history of sci-fi that can say they have had a greater impact than that of Jean-Luc Picard. Portrayed by Sir Patrick Stewart, audiences came to know him as the captain of the Enterprise in "Star Trek: The Next Generation" which, as the name implied, brought the series back for an entirely new generation of fans. Luckily, modern audiences are once again being treated to some adventures with Picard as "Star Trek: Picard" is going strong on Paramount+ with season 2 on the way. This is particularly important as it has already been confirmed that the upcoming third season will be its last. With that in mind, we're here to get you ready for the show's sophomore season, which is just around the corner.
Here is everything you need to know about "Star Trek: Picard" season 2.
Star Trek: Picard Season 2 Release Date and Where You Can Watch It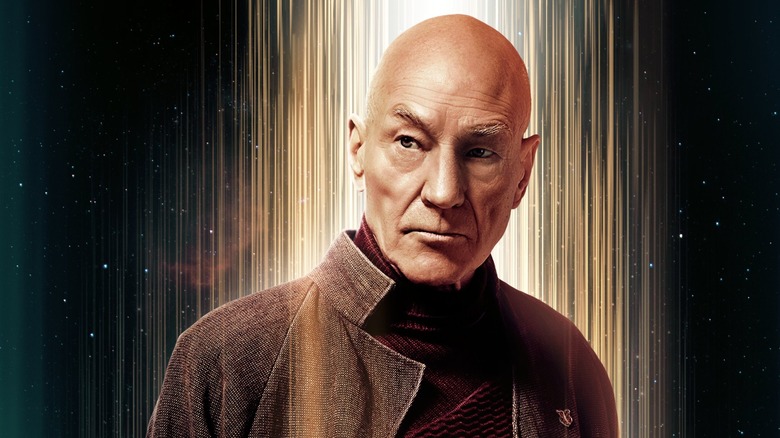 Paramount+
"Star Trek: Picard" season 2 is set to arrive on Paramount+ on Thursday, March 3, 2022. As is almost always the case with most major streaming shows, it will be exclusive to Paramount+, so those who wish to watch it as the season unfolds will need to be subscribed. Or, at the very least, be friends with someone who happens to be a subscriber. The season consists of 10 episodes, with new episodes dropping each Thursday following the premiere.
What Is Star Trek: Picard?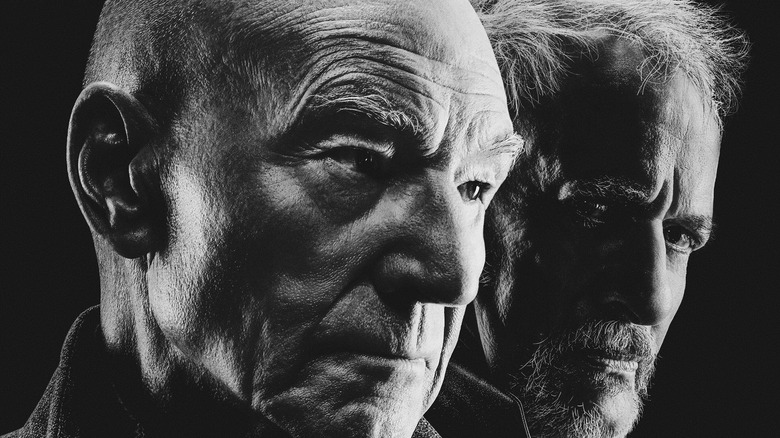 Paramount+
"Star Trek: Picard" is one of several shows happening on Paramount+ in an effort to expand the scope of the franchise on the small screen. This all started with "Star Trek: Discovery" back when the service was still CBS All Access. In this case, Patrick Stewart is reprising his role as Jean-Luc Picard, the former captain of the Enterprise that fans came to know and love in "The Next Generation." What makes this show such a big deal is that Stewart had been done with the role for years and, many thought, for good. So getting him back in arguably his most iconic role, and not just for a one-off, but to lead a multi-season series as its lead, was and continues to be a big deal.
Star Trek: Picard Season 2 Showrunner, Crew, and More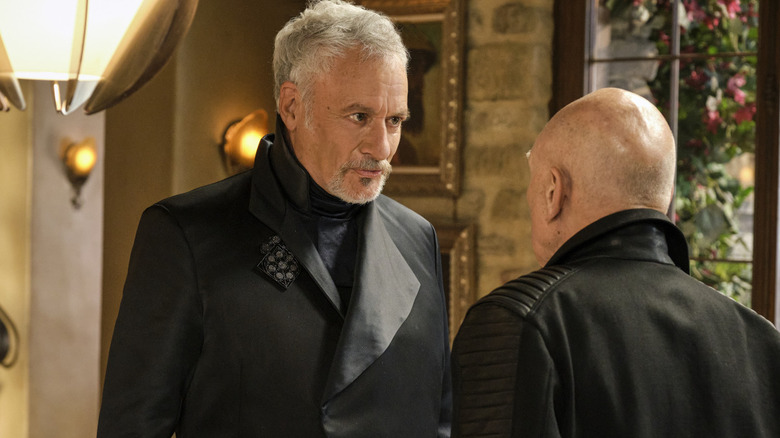 Paramount+
Alex Kurtzman, Akiva Goldsman, Terry Matalas, Patrick Stewart, Heather Kadin, Aaron Baiers, Rod Roddenberry, Trevor Roth, Doug Aarniokoski, and Dylan Massin are on board as executive producers. Goldsman and Matalas serve as co-showrunners. Kurtzman is also kind of the architect of this streaming "Star Trek" universe as one of the co-creators of "Discovery" alongside Bryan Fuller.
Star Trek: Picard Season 2 Cast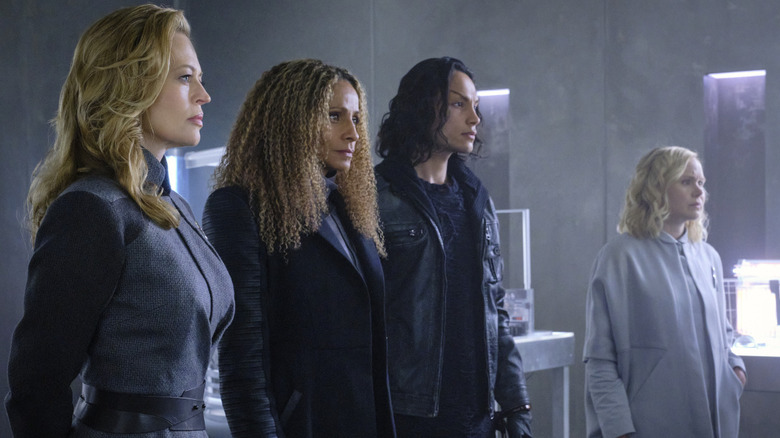 Paramount+
The cast is naturally led by Patrick Stewart as the titular character. The ensemble also includes Alison Pill, Jeri Ryan, Michelle Hurd, Evan Evagora, Orla Brady, Isa Briones, Santiago Cabrera and Brent Spiner. Ryan is reprising her role as Seven of Nine from "Voyager" with Spiner back in the saddle after portraying Data on "The Next Generation" alongside Stewart for the show's entire run. This season's cast also includes new additions in Annie Wersching, as well as Whoopi Goldberg, returning to the role of Guinan. Last, but certainly not least, John de Lancie is returning to the franchise as Q in a pretty pleasant surprise for fans.
Star Trek: Picard Season 2 Trailer and Synopsis
Paramount+ had indeed released a full-length trailer for "Picard" season 2, which we've included for you to check out above. For a little bit more background, we also have the official synopsis for the show's sophomore season, which you can read below.
Season two takes the legendary Jean-Luc Picard and his crew on a bold and exciting new journey: into the past. Picard must enlist friends both old and new to confront the perils of 21st century Earth in a desperate race against time to save the galaxy's future – and face the ultimate trial from one of his greatest foes.