57 Seconds: Morgan Freeman, Josh Hutcherson To Team For Sci-Fi Thriller From Macon Blair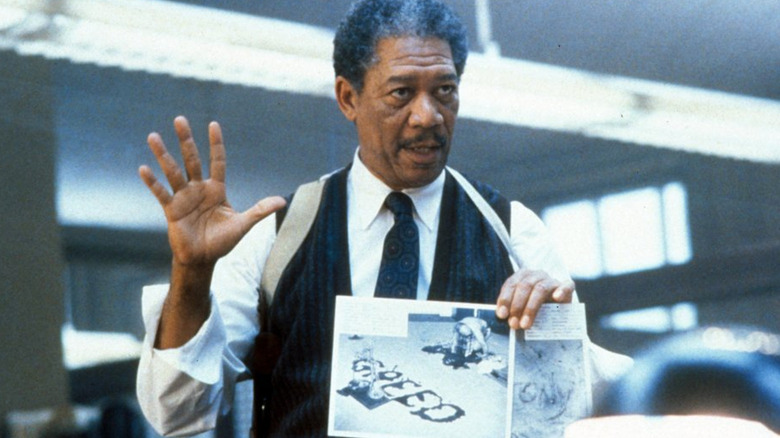 New Line Cinema
Here's another strong contender for the virtual European Film Market (EFM) in Berlin: Morgan Freeman ("The Dark Knight," "Million Dollar Baby") and Josh Hutcherson ("The Hunger Games") are teaming up for "57 Seconds," an action sci-fi thriller, courtesy of Highland Film Group. Per The Hollywood Reporter, "57 Seconds" will be directed by Rusty Cundieff ("Tales From The Hood," Chappelle's Show"), while the script is written by Macon Blair, who was involved with Netflix's "I Don't Feel at Home in This World Anymore," which won the Grand Jury Prize at Sundance.
"57 Seconds" revolves around tech blogger Franklin Fausti (Hutcherson), who scores a career-changing interview with tech visionary Anton Burrell (Freeman). Franklin thwarts an attack against tech guru Burrell, which leads him to discover a mysterious ring that allows its user to travel 57 seconds (yes, only 57 seconds) into the past. This, in conjunction with Burrell's support, allows Franklin to enact a plan of revenge against a pharmaceutical company responsible for his sister's death. However, messing with the chronology of time has its repercussions: Franklin soon gets entangled in a web too complex for his own sake, which puts his own destiny at stake. 
Keeping the narrative in mind, a sci-fi action thriller with Morgan Freeman and time travel shenanigans sounds like a wicked good time (at least one can hope).
Lost In A Time Warp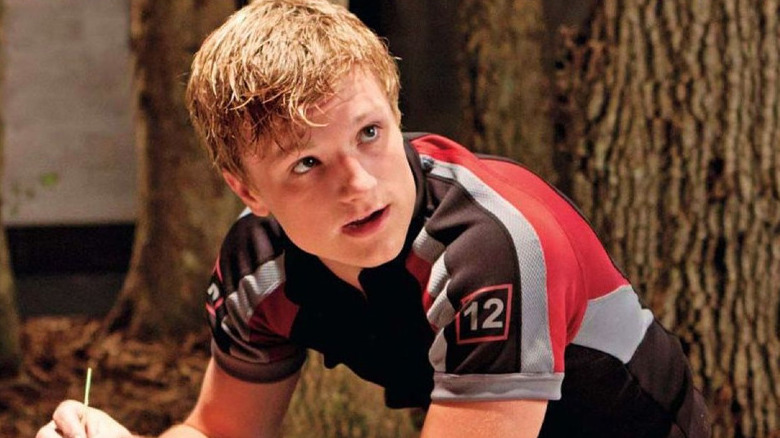 Lionsgate
Freeman is no stranger to the action-thriller genre, along with narratives that delve into pockets of science fiction, as evidenced by his performance in films such as "Se7en," "Lucy," and "Oblivion." The addition of Freeman in a high-spaced, frenetic narrative can easily work in any film's favor, as the actor has a penchant for bringing nuanced characters to life. While it is impossible to gauge how Freeman will be bringing the role of a tech millionaire to life in "57 Seconds," it will hopefully not follow the footsteps of George Gallo's "Vanquish," which was an absolute misfire when it came to utilizing Freeman's signature strengths.
Cundieff spoke at length about the opportunity to craft a compelling sci-fi thriller that explores the co-dependent pull between human desire and smart technology:
"I am beyond thrilled to have the considerable talents of Morgan Freeman and Josh Hutcherson as contributors to our time-travel thriller, 57 Seconds. Today we have tools at our fingertips that allow us to respond to events at the moment, short-circuiting our time to be thoughtful and consider the consequences. 57 Seconds examines how emotions influence the innate human desire to solve things quickly via technology, be it a gun, pill or computer. I am truly looking forward to getting on set with our talented cast and producing team to create something special."
Principal photography for "57 Seconds" is set to start in Louisiana in April 2022.