The Morning Watch: The Practical Ghost Traps Of Ghostbusters: Afterlife, DIY Medical Scenes In Movies & More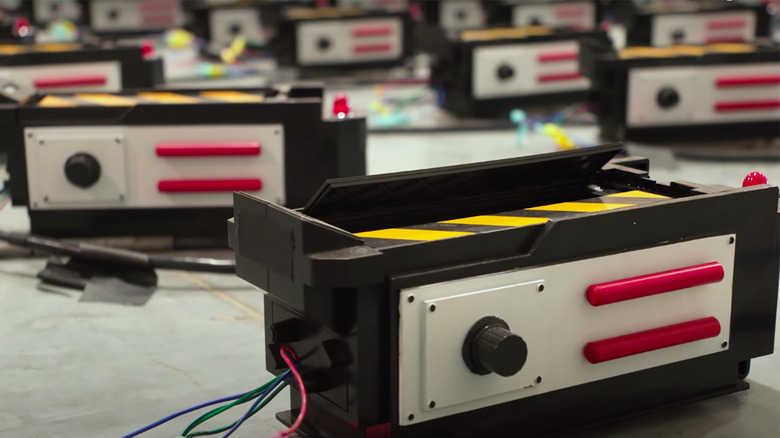 Tested
(The Morning Watch is a recurring feature that highlights a handful of noteworthy videos from around the web. They could be video essays, fan-made productions, featurettes, short films, hilarious sketches, or just anything that has to do with our favorite movies and TV shows.)
In this edition, take a look at the practical effects used to bring a whole field of ghost traps to life in "Ghostbusters: Afterlife." Plus, find out how accurate do-it-yourself medical emergency scenes are in movies like "Cast Away," "Casino Royale," "Die Hard," and more. And finally, listen as Oscar-nominated "West Side Story" co-star Ariana DeBose and "Shang-Chi" leading man Simu Liu interview each other about their rising stars.

A Field of Ghost Traps
First up, Adam Savage and the Tested crew have even more behind-the-scenes goodies from the production of "Ghostbusters: Afterlife." This time, they're getting up close and personal with the dozens of ghost traps that were created to fill the field outside of Egon Spengler's farm house in the climax of the film. Yes, they actually made all those ghost traps and tried to use as many practical effects as possible to make it happen.
Reviewing Emergency Surgery in Movies
Next, Insider had emergency medicine physician Jamie Lee take a look at 10 different emergency, do-it-yourself medical emergency scenes in movies to rate them based on how realistic they are. Find out whether Tom Hanks could really deal with that nasty tooth in "Cast Away," dig into the severed arm from "127 Hours," and find out whether James Bond's near-death experience with poison could really be remedied so swiftly. Plus, check out scenes from "The Wolverine," "Die Hard," "No Country for Old Men," and more.
Actors on Actors: Ariana DeBose and Simu Liu
Finally, Variety had "West Side Story" supporting star Ariana DeBose (before her Oscar nomination) and "Shang-Chi and the Legend of the Ten Rings" superhero star Simu Liu sit down for a nearly 35-minute chat about their experiences hosting "Saturday Night Live," working with legends like Steven Spielberg, Michelle Yeoh and Tony Leung, and the difficulty in breaking as an actor in modern Hollywood.