Disenchantment: Part 4: Release Date, Cast, And More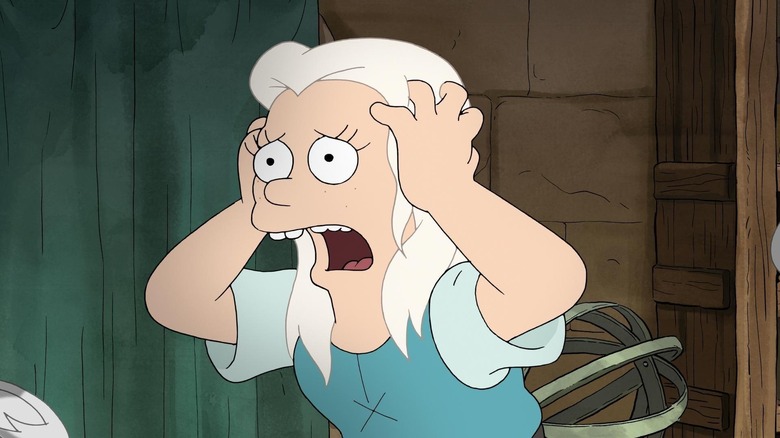 Netflix
(Welcome to ...And More, our no-frills, zero B.S. guide to when and where you can watch upcoming movies and shows, and everything else you could possibly stand to know.)
Matt Groening will go down in television history as the creator of "The Simpsons," and he could have done absolutely nothing else and would still have found his way into the books. Luckily, the man has felt the need to continue bringing the animated goods our way, and has been doing so at Netflix for the past few years. His latest series, "Disenchantment," is entering its fourth season, and it is coming our way very soon. For those who have been keeping up with the adventures of Bean, we're here to give you all of the information you need so you can be ready.
Here is everything you need to know about "Disenchantment" Part 4.
Disenchantment Part 4 Release Date and Where You Can Watch It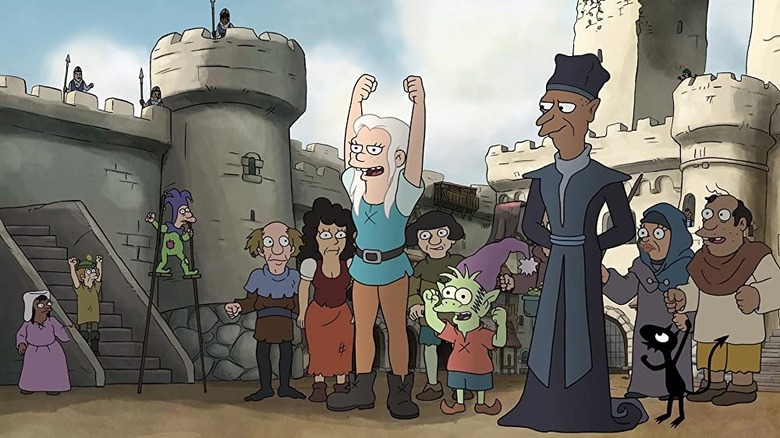 Netflix
"Disenchantment" Part 4 is set to arrive on Netflix on February 9, 2022. As is virtually always the case with Netflix shows, it will be exclusive to the streaming service, meaning you will need to be subscribed (or make friends with a subscriber, perhaps) in order to watch it. But the entire season will be dropped all at once for your bingeing pleasure, as Netflix has not moved to a weekly model as many other streaming services have.
What Is Disenchantment?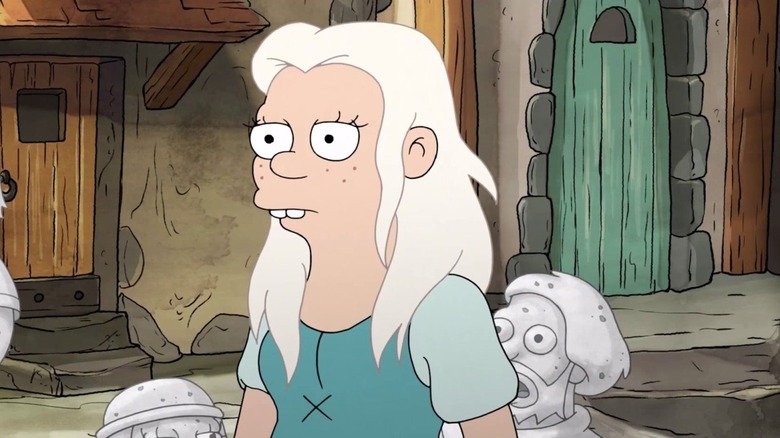 Netflix
This is the latest show from animation legend Matt Groening, the man behind "The Simpsons" and "Futurama." It represents a new genre for the filmmaker, as he is taking on fantasy, while maintaining his comedic sensibilities. Generally speaking, the show takes place in the medieval kingdom of Dreamland and centers on the misadventures of a hard-drinking young princess named Bean, as well as her feisty elf companion Elfo, and her personal demon Luci.
Disenchantment Showrunner, Crew, and More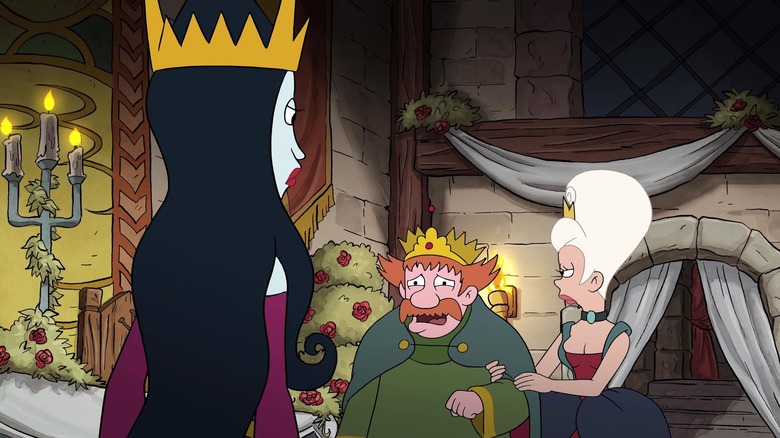 Netflix
Matt Groening serves as creator and executive producer of the show. Josh Weinstein, who developed the show alongside Groening, also serves as an executive producer.
Disenchantment Cast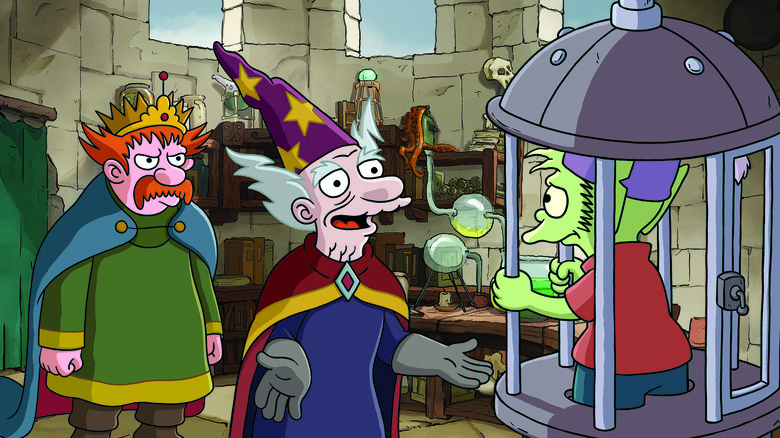 Netflix
The cast is led by Abbi Jacobson (Bean), Nat Faxon (Elfo), and Eric Andre (Luci). Rounding out the ensemble in various roles are some of the best voice actors in the business including John DiMaggio ("Futurama"), Billy West ("Ren & Stimpy"), Maurice LaMarche ("Pinky and the Brain"), Tress MacNeille ("Animaniacs"), David Herman ("Bob's Burgers"), Matt Berry ("What We Do In The Shadows"), Jeny Batten ("Discount Fitness"), Rich Fulcher ("The Amazing World of Gumball"), Noel Fielding ("The Mighty Boosh"), and Lucy Montgomery ("Bob the Builder").
Disenchantment Trailer and Synopsis
As of this writing, Netflix has yet to release an actual trailer for "Disenchantment" Part 4. We do, however, have the above teaser artwork, as well as some first-look photos (below) which were revealed alongside the release date. We also have a full plot synopsis for the upcoming season, which provides further context, which you can read below.
The mystery of Dreamland's origins—and the stakes for its future—become ever clearer as our trio—and King Zøg—find themselves on personal journeys that will ultimately tie in to the kingdom's fate. Separated at the end of Part III, our heroes race to reunite in this sweeping series of ten episodes. They'll find themselves everywhere from the depths of Hell to the clouds of Heaven and everywhere in between, including Ogreland, Steamland, underwater, monasteries, insane asylums, the Enchanted Forest, the Dreamscape and more. All the while, puzzle pieces both canonical and personal will reveal themselves to eager fans.