The Morning Watch: VFX Artists React To Teenage Mutant Ninja Turtles II, The Sound Of Dune & More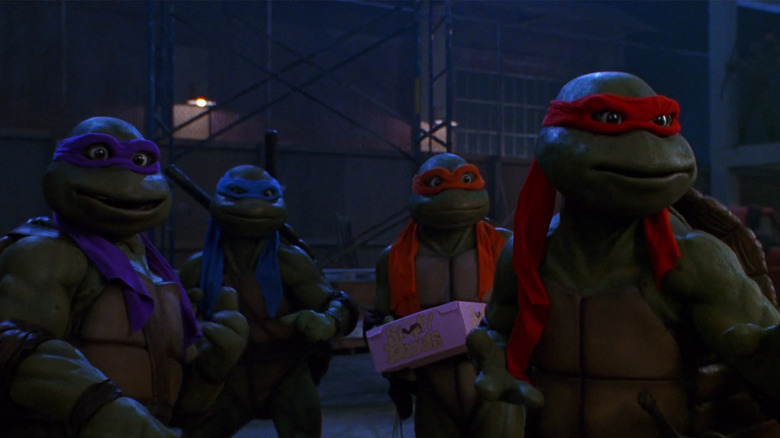 New Line Cinema
(The Morning Watch is a recurring feature that highlights a handful of noteworthy videos from around the web. They could be video essays, fan-made productions, featurettes, short films, hilarious sketches, or just anything that has to do with our favorite movies and TV shows.)
In this edition, listen as the VFX artists from Corridor Crew bring in "Mythubsters" co-host and special effects expert Adam Savage to look at some of the impressive practical effects from "Teenage Mutant Ninja Turtles II: The Secret of the Ooze" and much more. Plus, take a deep dive into the creation of the sound for the sci-fi adaptation "Dune." And finally, listen as John Leguizamo has a 30-minute talk about his career as a Latino star in a new series from The Academy of Motion Picture Arts and Sciences.
VFX Artists React to Teenage Mutant Ninja Turtles II & More
First up, Corridor Crew brought in Adam Savage to take a look at some visual effects that aren't computer generated over a green screen. They dig into the impressive puppetry in movies like "Teenage Mutant Ninja Turtles II" and "Little Shop of Horrors," and they also focus on the bugs created for the original "Starship Troopers." Savage also provides some personal expertise regarding his work on a space shuttle miniature created for "Space Cowboys."
The Sound of Dune
Next, Warner Bros. Pictures has released an extensive look behind the scenes at what director Denis Villeneuve created for the soundscape of "Dune." Listen as the filmmaker breaks down the creative benefits of early collaboration with supervising sound editors and sound designers Mark Mangini and Theo Green, as well as re-recording mixer Ron Bartlett. This is probably more than you ever thought you needed to know about the sound in "Dune."
John Leguizamo is Seen
Finally, The Academy has launched a new web series called "Seen," featuring Nick Barili diving into the stories of artists with Latin American and Spanish roots exploring their craft, culture, and breaking down barriers in filmmaking. The first episode has a nearly 30-minute discussion with John Leguizamo, who is not just a start of stage and screen, but a writer and filmmaker as well. Listen to his thoughts on the rise of his career, tokenism, colorism, and what's left for him to accomplish.