Slow Horses First Look: The Gary Oldman Spy Series Gets A Release Date From AppleTV+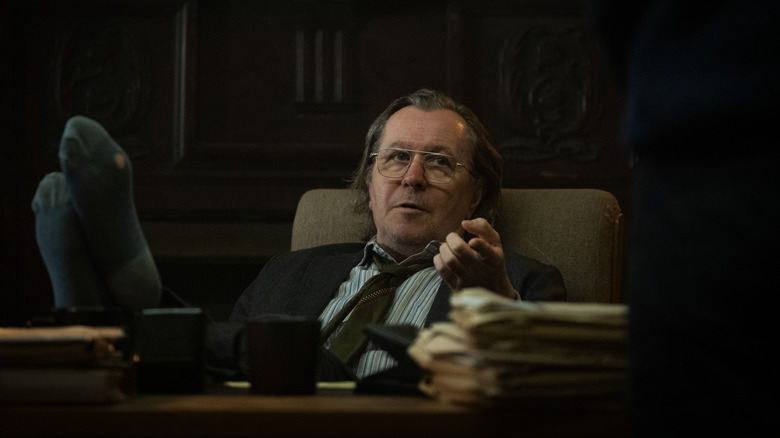 Apple TV+
Academy Award-winning actor Gary Oldman's latest project "Slow Horses" just got a release date and some first look pics from Apple TV+. The series will premiere on the streaming service on Friday, April 1, 2022, with six episodes. The series is adapted from CWA Gold Dagger Award-winning Mick Herron's first novel in the "Slow Horses" series. May I just say that if you're going to name an award, that is the way to do it? I want a Gold Dagger Award!
The April premiere will include the first two episodes, with the rest airing every Friday. I'm loving this whole weekly thing we're returning to lately. I never thought I'd miss it, but it's nice to have time to mull over the work everyone put into a series before running to the next one. It's more of a pleasure to watch when you have a week to discuss. I think you lose a lot when you just rush by to get to the next big reveal, and that the writing suffers, as well.
Slough House of Slow Horses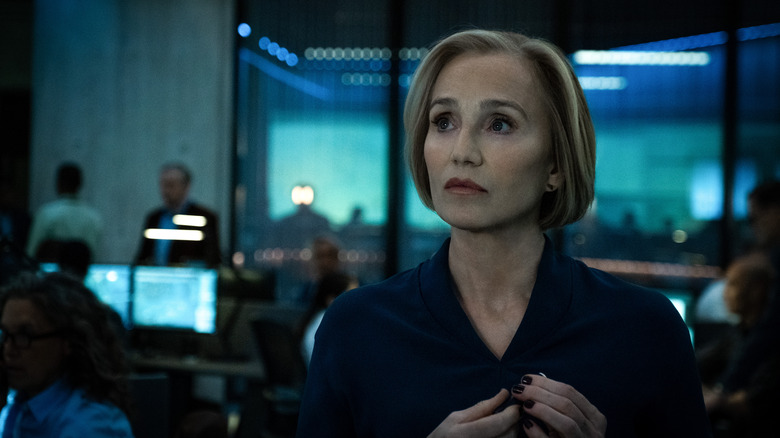 Apple TV+
Here is the official synopsis for the show:
"Slow Horses" follows a team of British intelligence agents who serve in a dumping ground department of MI5 — Slough House. Oldman stars as Jackson Lamb, the brilliant but irascible leader of the spies who end up in Slough House due to their career ending mistakes. Joining Oldman is a decorated ensemble cast including Academy Award-nominee Kristin Scott Thomas ("Darkest Hour"), Academy Award-nominee Jonathan Pryce ("The Two Popes"), BAFTA Scotland Award-winner Jack Lowden ("Dunkirk"), and Olivia Cooke ("Sound of Metal").
See? A cast like this deserves the time to let a show breathe, rather than just plowing through it all and missing their work. I love the idea of spies who've completely messed up their careers. Not everyone can be brilliant, after all.
"Slow Horses" is produced by See-Saw Films and was adapted for television by Will Smith ("Veep"). Executive producers include Graham Yost and Smith, as well as Jamie Laurenson, Hakan Kousetta, Iain Canning, Emile Sherman, Gail Mutrux, and Douglas Urbanski. James Hawes will direct all of the six episodes and executive produce. 
There is no one better at playing a "brilliant but irascible leader" than Gary Oldman. Or a vampire. Or a world leader. Or a Commissioner. Hell, let him play all the roles. I would absolutely watch.