Halle Berry Would Like To Play Storm Or Catwoman Again, Please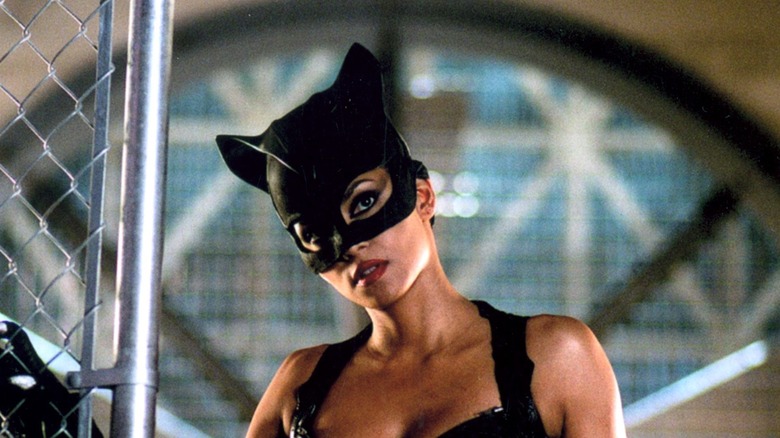 Warner Bros. Pictures
Halle Berry is a very talented actress and I love her work. I'll just say that right away to avoid any confusion. She's an Emmy and Academy Award-winning actress, and she's wonderful. That said, her luck with the superhero franchise hasn't been good. Berry played the title role in the 2004 film "Catwoman," which was so terrible that it may have kept another female-fronted superhero film from happening for years. (That is certainly not the only reason they didn't happen for so long, and I'm not blaming Berry herself here.) She also played Storm in the "X-Men" franchise, and while those films were better, she didn't exactly embody the power and might of the comic book character. Again, I'm not blaming her. 
Berry won the Golden Raspberry Award for "Catwoman," and took it all in stride, appearing at the ceremony and calling it a, "piece of s***, godawful movie." Anyone who has that sort of sense of humor about their work is always at the top of my favorite actor list. She's also not opposed to revisiting her superhero work, according to an interview with ComicBook.com. 
Thieves, Lightning, and Reboots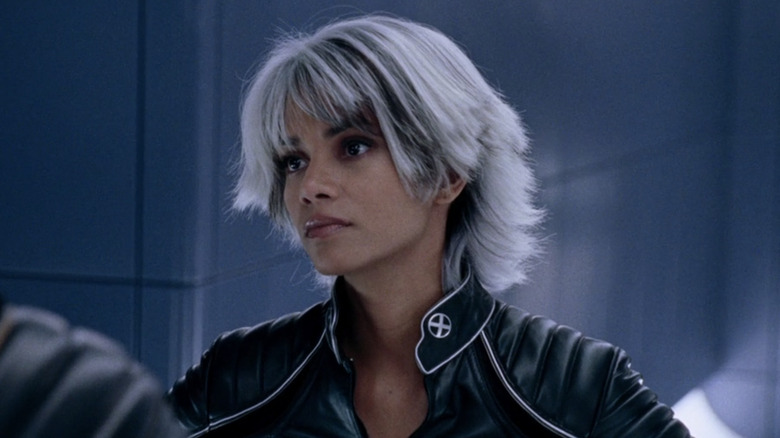 20th Century Fox
While promoting her new film "Moonfall," which hits theaters this week, she told the site that she'd be willing to do it all again. Berry said:
"I would revisit any of them, actually. I loved all of those characters and I was always grateful to get to play them and be a part of those big franchises, you know? So I would revisit any of them."
It's certainly a trend. Tobey Maguire and Andrew Garfield both played Spider-Man again in "Spider-Man: No Way Home," with a whole lot of villains reprising their roles as well. Michael Keaton (forever my Batman) will be playing the Caped Crusader again in "Batgirl," and "The Flash." 
I don't know about any of you, but I for one would be very happy to see Berry reprise either role in some way. I mean, with the multiverse all over the super-verses these days, it would be fun to see Berry back in some way. Different directors and writers give different results, and with an actor like Halle Berry, all it would take is a good one to make it work. Maybe just don't do a rewatch of "Catwoman" if you can avoid it. It's just not good. Screw it. I 100% agree with Berry's assessment of it.