Is Season 6 Really The End For The Expanse?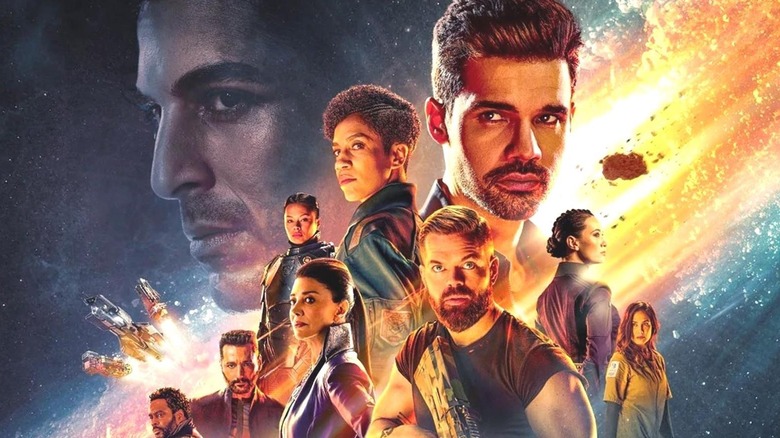 Amazon Prime Video
One of the best sci-fi television series recently came to an end, as "The Expanse" aired its sixth and final season starting last year. The series finale, "Babylon's Ashes," was full of the same character-driven stories and realistic space action that made "The Expanse" a hit and ended the series on a high note. Fans were quick to point out that the "Expanse" novels by James S.A. Corey, which form the basis of the series, have three entries that haven't been adapted. This has led to one question: could the series find life elsewhere?
"The Expanse" showrunner Naren Shankar said that the series' future lies in the hands of Alcon Television during an interview with Entertainment Weekly:
 "You know, honestly, that would be more of a question for our studio, for Alcon. They control the property, but what I will say is that there's definitely more to tell and I'm sure Ty and Daniel would say exactly the same thing. But yeah, that's probably about as much as I can say at this point."
Life After Amazon?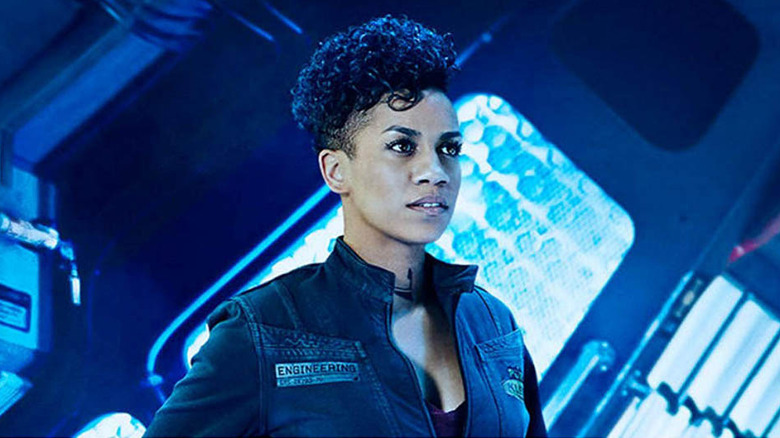 Prime Video
One cast member is certainly ready to continue the story of "The Expanse". During a radio interview on EW Live, Dominique Tipper, who plays Naomi Nagata, expressed her hopes that "The Expanse" could find a new home:
"Look, this is the end of the TV show on Amazon ... So we'll just have to see what happens."
It wouldn't be the first time "The Expanse" moved from one home to another. The series originally began life on the Syfy network before it was cancelled after its third season — joining other Syfy shows like "Deadly Class" and "Krypton" that were cut down in their prime. After a lengthy fan campaign, Amazon Prime Video picked up the show in 2018 for the final three seasons. Should Alcon Television choose to continue "The Expanse," there are plenty of streaming services where the show could land. Perhaps HBO Max could prove to be viable since Warner Bros. holds the rights to "Blade Runner," another Alcon production? Stay tuned.