Bob Wall, Frequent Bruce Lee Collaborator And Martial Arts Expert, Has Died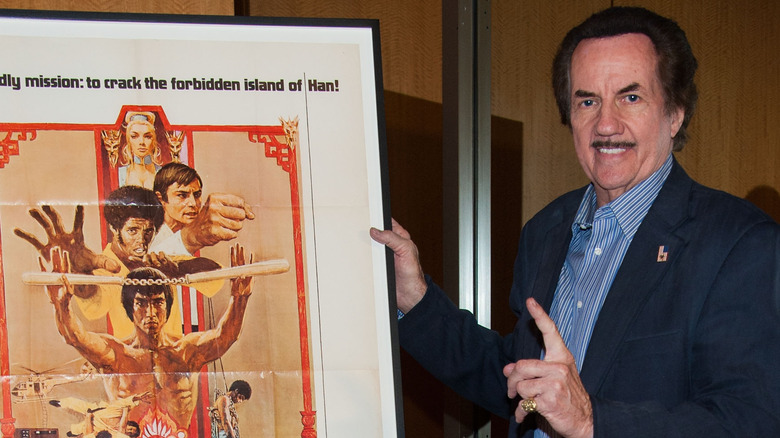 Valerie Macon / Getty Images
One of the world's greatest martial artists is no longer with us. Bob Wall, best known as the trainer for martial arts legend Bruce Lee, passed away on Sunday at the age of 82. In addition to training Lee, Wall opposed the martial arts legend in classic kung fu films including "Enter The Dragon" and "Game of Death," mostly serving as a major foe for Lee's protagonist.
In a statement released to the Hollywood Reporter, his family spoke about how much Wall meant to them and emphasized how important his legacy was. "He was a pillar of strength and inspiration to all who encountered him, and his radiant spirit and legacy will never be forgotten," the statement reads. "He was a brilliant martial artist, a never-ending source of jokes, a gifted speaker and a passionate man whose unconditional love and support were unmatched." It's a statement that sums up the martial arts legend's impact, both in his personal life and the world of martial arts cinema.
A Legend On And Off Screen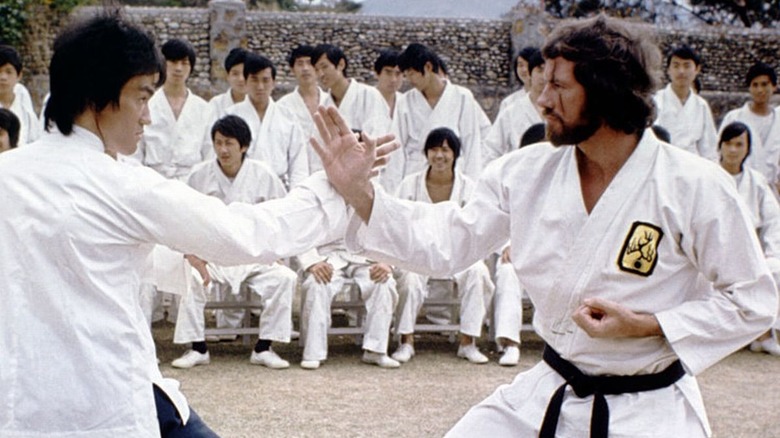 Warner Bros.
Wall's crowning achievement was his work on "Enter the Dragon." There, he plays O'Hara, the bodyguard to Shih Kien's Han — Lee defeats him in a battle using a broken bottle. Since Lee insisted that his fights be authentic, Wall used a real bottle, which showed his respect for his opponents and his dedication to the craft. But his work wasn't just limited to fighting on screen; he also hired stuntmen for "Enter The Dragon," including one Jackie Chan, who would go on to become a martial arts legend in his own right.
Another talent that Wall sought out was Jim Kelly, who plays Black martial artist Williams. Kelly and Wall would later reunite for "Black Belt Jones," with Wall providing fight choreography. In addition to being friends with Lee, Wall also trained and befriended Chuck Norris who worked on "Enter The Dragon." Wall would later work with Norris on other projects including the classic "Walker, Texas Ranger" television series.
A True Martial Arts Legend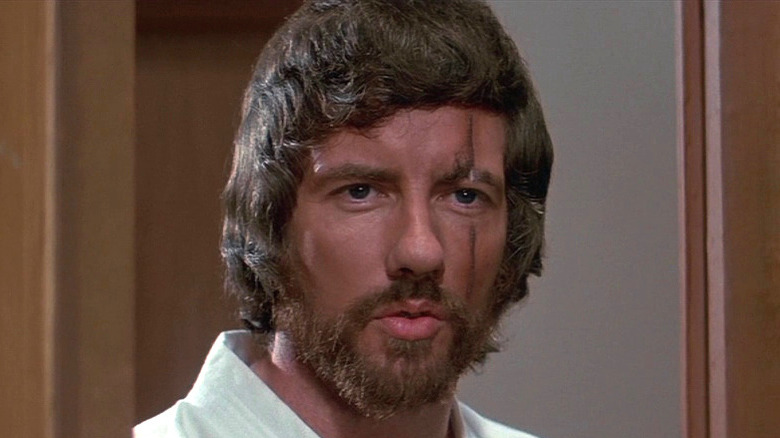 Warner Bros.
Wall continued to train other actors in martial arts, including Michael Jai White, Elvis Presley, and Arnold Schwarzenegger. As a ninth-degree black belt in Tang Soo Do and a member of the Professional Karate Hall of Fame, his martial arts skills were undeniable in every one of his on-screen fights with his proteges.
Wall is survived by his wife of 54 years, Lillian, and children Shana, Kara, Gennine, and Ron. Though he is no longer with us, his history in the world of martial arts and the influence he had on a generation of martial artists is a feat that deserves to be applauded. His influence through films like "Enter the Dragon" continues to inspire new generations of directors for film and television, including Netflix's "The Paper Tigers" and "Shang-Chi and the Legend of the Ten Rings," just to name a couple.