Director Aaron Morgan Takes The Spotlight On CURIA, A Streaming Platform With Curated Film Collections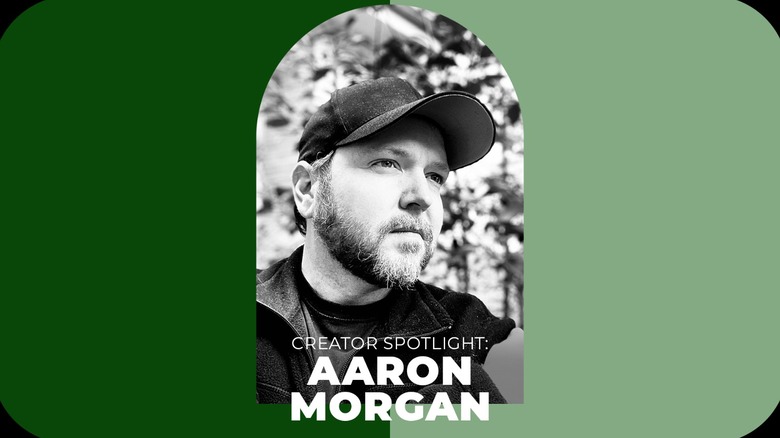 Curia
Nothing makes our movie-loving hearts go pitter-pat quite like hearing about projects designed to bring underrated gems and film classics to new audiences. CURIA is a streaming platform that launched last year with the goal of connecting viewers to carefully curated films, award-winning shorts, and festival favorites.
On the now-vast spectrum of streamers, CURIA seems to fall somewhere between MUBI and The Criterion Channel. The company was founded by Broadway producer Edward Walson with the goal of taking the decision-making out of movie night without feeling beholden to impersonal algorithms. The company's website tagline reads "Just the Staff Picks – Stop Searching, Start Watching."
CURIA's offerings change monthly, and beginning in December the streamer started featuring a "Creator Spotlight Collection" full of entertaining picks chosen by talented filmmakers. The site also intentionally curates a selection of award-winning short films, many of which are difficult to track down outside the festival circuit. In fact, CURIA may be especially attractive to festival-goers (or folks who wish they could attend!), as the site also includes a section called "The Circuit," which adds new festival favorites each month.
A Spotlight On Psychological Horror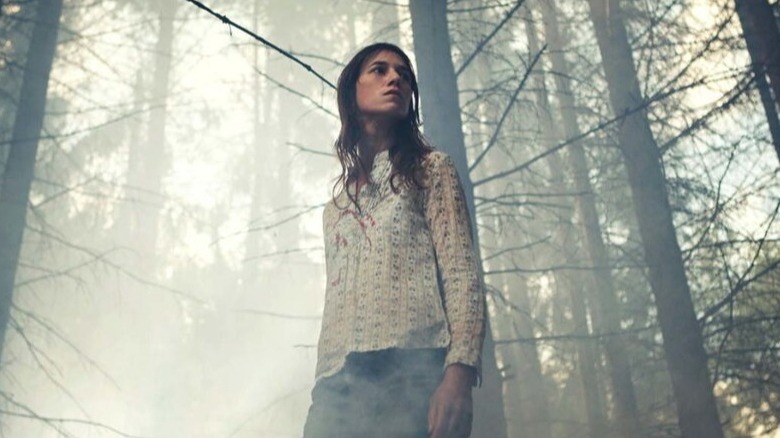 Zentropa Entertainments
/Film has exclusively learned that CURIA's February Creator Spotlight Collection will be curated by director Aaron Morgan. "The Art of Self-Defense" filmmaker Riley Stearns chose the December selections, while "Unloveable" filmmaker Suzi Yoonessi chose the January slate. Morgan is a filmmaker with a penchant for horror, and has directed three short films including the award-winning 2020 short "Seek." CURIA plans to highlight more short films than ever this month in conjunction with Morgan's guest curation.
Morgan explained the thread that connects his movie picks for February, saying that he's drawn to "the horror genre's unique ability to examine the dread of unwilling transformation." Morgan cites genre movies that focus on physical transformation, like "The Thing" and "An American Werewolf in London," before saying, "What about transformations more existential and psychological in nature? I find these often to be the movies that stick with me the longest."
For his additions to CURIA's February streaming slate, Morgan sought to build a very specific catalog. As he puts it:
"I wanted to curate a list of movies that skirt the edges of typical horror, that examine the terror of outside influences conspiring to change us in ways we might find monstrous, or pull things out of us that have always been lurking inside."
Here Are February's Curated Films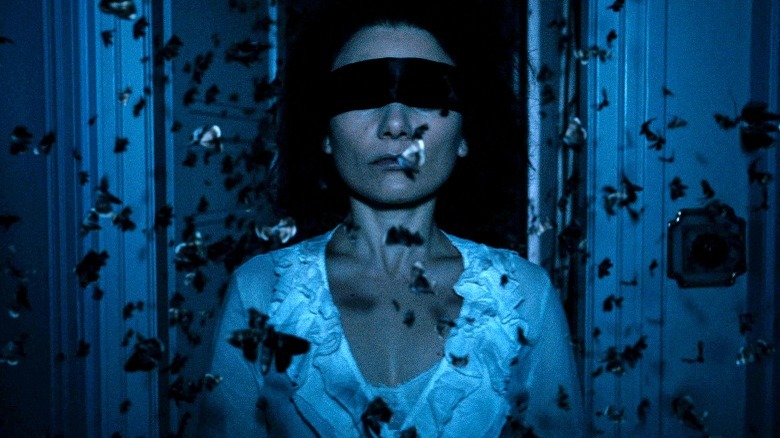 Artificial Eye
CURIA's February lineup certainly delivers on Morgan's theme, with wide-ranging options that all focus on internal terror as much as physical horror. For starters, the filmmaker has chosen Lars von Trier's "Antichrist," a tough watch starring Willem Dafoe and Charlotte Gainsbourg. "You'll know within minutes if this movie is something you can stomach," Morgan warns.
The director has also chosen a double feature of Peter Strickland films; CURIA will feature both "Berberian Sound Studio" and "The Duke of Burgundy" (pictured above) in February. The former follows a sound engineer who's pushed to his limits when he takes on a job providing the sick sound design for a giallo film, while the latter follows the kinky relationship between two women playing specific roles in one another's lives. Morgan praises "The Duke of Burgundy" for "[taking] on the subtle horror of manipulation and what that can do to our souls when the one we want to please the most is doing the most damage to us."
Finally, Morgan's CURIA lineup includes two great films by ever-evolving directors. "Thelma" — which the guest curator calls "Joachim Trier's take on Stephen King's 'Carrie'" — follows a young woman whose blossoming love seems to inspire powerful changes in her. The fifth film, "Kill List," is a modern cult classic by Ben Wheatley. Initially set up as a crime film about two hitmen, the movie slowly takes a sinister turn before reaching its unforgettable conclusion.
All of these films will be available on CURIA beginning February 1.