Adrien Brody On Creating A Nuanced Antihero In Clean And Guest Starring On Succession [Interview]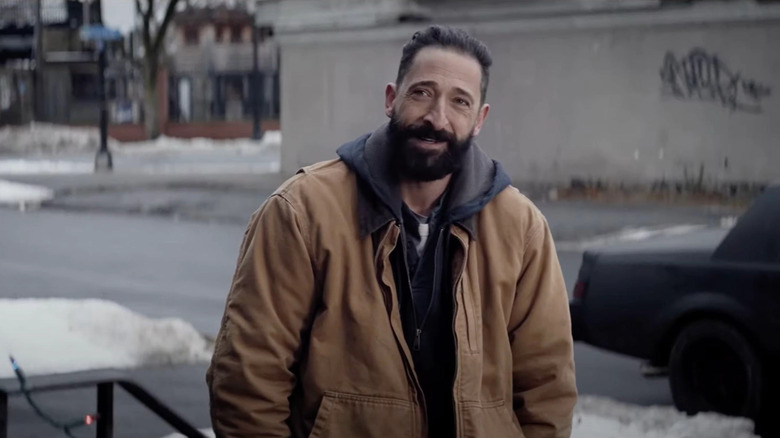 IFC Films
"Clean" represents a lot of work and passion from Adrien Brody. The actor doesn't only star in the new film from director Paul Solet ("Gracie"), but he also wrote it, produced it, and composed music for it. Even days before the release date, Brody was still hard at work on the picture. After years of working on "Clean," Brody tells us he's feeling lucky that people now have the opportunity to see all that hard work on display. 
For the Academy Award-winning actor, that independent spirit felt right for the story. "It's telling the story about a guy that hand-builds and rejiggers things and fixes them to make it work in a really crafty way," he said. "You got to brutally fight through all these obstacles, that is independent filmmaking. As we were all struggling to get through it and fighting through, I'm playing this guy who's ripping mufflers out of cars and turning them into flash suppressors, and it's amazing." In addition to "Clean," Brody also told us about his work as a musician and his experience working on "Succession." 
"This is my independence."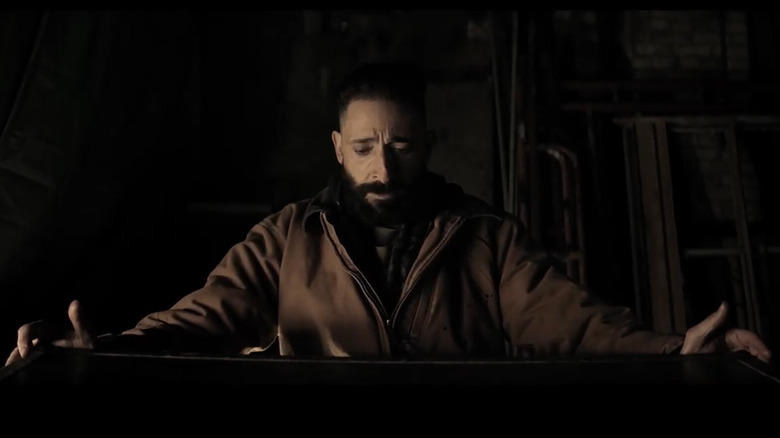 IFC Films
You wore many hats making this movie, and you can definitely see the independent spirit in that.
Thank you. Yeah, this is my independence. I mean, it's such a remarkable thing to invest so many resources into one project in your lifetime. Then it's an hour or so of entertainment, and hopefully people will find elements of it that are meaningful. But it's just amazing what has gone into this — and not only just myself, but for all of us. With the enormity of it, it's just an amazing thing. The collaborative spirit of making movies and all the moving pieces and how many people have to unite to hold something up and keep a vision intact, it's just such a remarkable achievement.
You thought about this character for a decade, right?
Well, it's funny. I've been working, fortunately, and when you're working and finding, not everything ... I've had amazing collaborative experiences with wonderful filmmakers and I feel really blessed for that, but not everything can live up to what your expectations are. Then this was a role that I hadn't found and I really was yearning to play. I've had so many interesting life experiences and influences from growing up in Queens and New York and lot of inspiration from the genre and just great films. It felt so right and I wasn't finding it. And so it forced me to have to make it because I felt like nothing was quite quenching that thirst and I felt that people would relate to it and love a more complex, nuanced antihero in an overtly vengeful, accessible movie.
And then I've been making music, which is now the 30th year of making music, [and] I hadn't really put anything cohesive out into the world. As I was making this, I understood implicitly that the sounds that emanate from me are also in the same world and have been influenced by the same circumstances. I felt like there was another element of a character in the storytelling that needed to be told, and so then I took on that responsibility as well. It was a big breakthrough creatively for me, and has taken several years. We've fortunately prevailed through this pandemic, in a very volatile time for my industry and for many people, many of our lives in general, but as you know, lots of changes within — it's not so easy to make an independent movie and have a theatrical component these days. So, I'm really grateful and I'm really impressed by IFC and how they've been supporting the film, and I feel really lucky today.
"Who chose a day at the beach with them, huh?"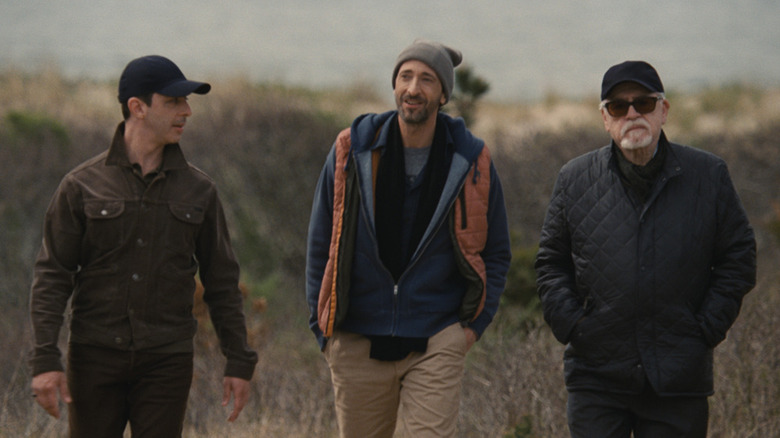 HBO
Now that you wrote a role you dreamed of for yourself, do you see yourself doing that more in the future? 
Well, you can't wait too long, but it takes forever to do this. It's not the easiest endeavor. I mean, to come up with something from scratch that you feel is meaningful and then fund it, get it made, go through the entire process of constructing it and honing it and making it live is years of work, which I'm not opposed to, but then you're on a different path.
So yeah, if the opportunities are there to do that, I love it and would welcome it. But I do have a day job and I have to keep finding work to be able to afford to make something like this and risk a lot to make it. So I have to keep being the vessel for others as I try and hone in on what are the few ones that I can really invest all of it into, if that makes sense?
Absolutely. Would you ever compose a film as a work-for-hire? 
I mean, not necessarily "no," but it took so much time and energy to do it right. I would do some interesting element of something, but unless ... I don't know, I could, I could, but I don't know. It's not "no," that's too abrupt of an answer, but I just feel like I wouldn't ... Man, I would have to really understand and love it and want to go into that. But this took a year to compose. First of all, it took 30 years of making music to find that, to be able to do it, but then I'm still working on stuff, I'm still mastering and reworking stuff from the film that's going to be in theaters in a few days.
I mean, so it hasn't stopped and I love it, but there's not enough time, I guess is what I'm saying. There's just not enough time to do everything. I'm glad that I was able to apply it to this and I feel like, in particular, it was an additional form of expression to further express something from within me. So that is the best way I could describe finally putting my music out there into the world and the relevance of that as a creative endeavor, that the music is a character. The music is another creation as a character. That is such a breakthrough for me, and understanding how it fits within me as an artist.
Like a lot of the world, I am a "Succession" fan. You got to spend a day at the beach with the Roy family.
Who chose a day at the beach with them, huh? [Laughs] Yeah.
Good memories making that episode? 
Well, first of all, I was sick as a dog and we shot during COVID, so I think everybody was scared to death of me. I didn't have it, obviously, but it was very challenging to do the work. That was just an enormous responsibility to come onto a show that I love, with such fine writing, amazing actors that are deeply entrenched in their characters and for me to pop in, in a meaningful way and somewhat destabilize their power balance, that was a tall order and I loved it. It was much fun, but I think I just get a kick out of it because it was special and I loved working with them and such a great show. So, I was like, "Damn, why can't I be on a show like this and shoot in New York and just great writing? And I drive to work." It's not like that mostly, you're off in Eastern Europe or somewhere in another country. I found that to be really interesting, to be out in Montauk that week. It just was amazing.
"Clean" is now in theaters and available on VOD.