Why Al Pacino Refused A Role In Star Wars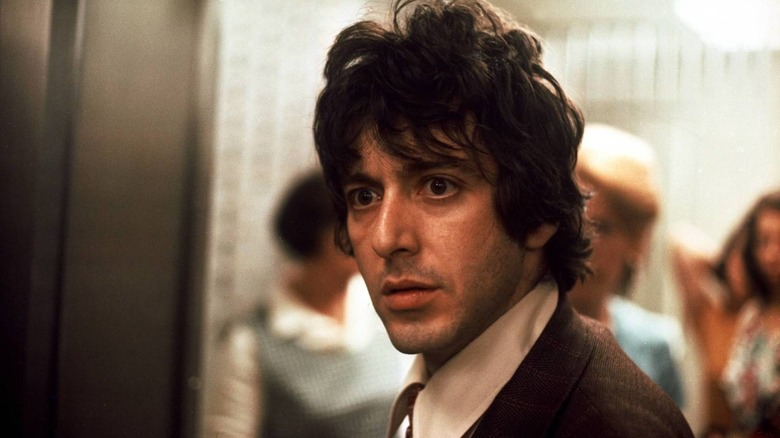 Warner Bros.
While it's difficult to imagine now, "Star Wars" did not always have such a mythic place in popular culture, nor did it start out as a billion-dollar Disney franchise. During the late 1970s, the Flash Gordon-inspired space opera was just filmmaker George Lucas' quirky passion project. Lucas pitched "Star Wars" to numerous Hollywood studios and was rejected every time until 20th Century Fox decided to invest in his ambitious vision. As difficult as it was to secure financial backing, Lucas also had trouble casting his lead trio because few stars wanted to be a part of such a risky endeavor. Then-unknowns Mark Hamill and Carrie Fisher joined as Luke Skywalker and Princess Leia, but the role of Han Solo, a sardonic and reckless smuggler, still needed to be filled.
In 1972 and 1974, Lucas' friend and collaborator Francis Ford Coppola directed what would be considered two of the greatest films ever made: "The Godfather" and "The Godfather Part II." The mobster epics catapulted Al Pacino, who played civilian-turned-don Michael Corleone, into A-list stardom, and his dramatic turns in "Serpico" and "Dog Day Afternoon" further cemented his status as one of the finest actors of all time. Pacino was known for his intense, explosive performance style and hidden depths behind his powerful, expressive eyes. Lucas wanted him to play Han Solo, believing that the casting of such a popular actor would ensure box office success and audience attention for "Star Wars." 
"It was at that time in my career where I was offered everything," Pacino told MTV. "I was in 'The Godfather.' They didn't care if I was right or wrong for the role, if I could act or not act." Lucas made Pacino an offer for the role that he would ultimately refuse. 
He didn't understand the script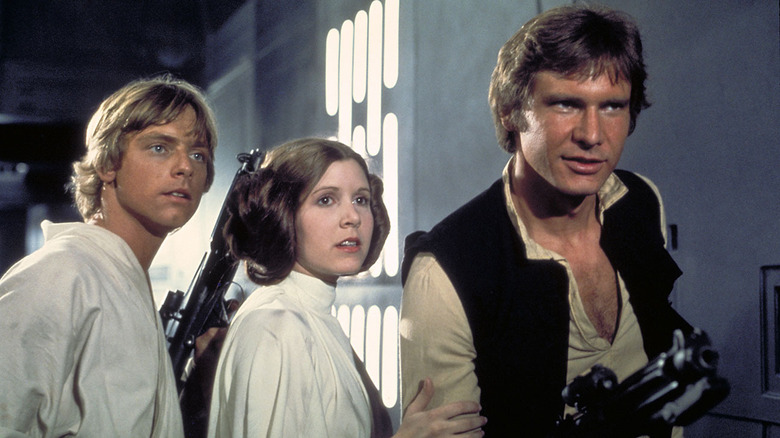 Twentieth Century Fox
Al Pacino rejected "Star Wars" because he did not understand the inner workings of Lucas' cosmic universe. The strange creatures, costumes, and character names in this science fiction epic were a galaxy far, far away from the gritty, realistic dramas that Pacino was participating in at the time.
When Pacino initially read the script, he says, "I didn't get it. I didn't know why I'd do it" (via LA Weekly). He explains in the stage show "An Evening With Al Pacino" (as reported in The Telegraph) that the role of Han Solo "was mine for the taking but I didn't understand the script." Instead, Pacino would move on to the meditative and languid romance "Bobby Deerfield," which was critically panned, and Norman Jewison's successful courtroom drama "And Justice For All," for which he earned an Oscar nomination. 
In his one-man show, Pacino jokes about missing his chance to be a part of the massive hit "Star Wars" and choosing modest films instead: "So I gave Harrison Ford his career! He owes me so big! I'm gonna have him pay me back. I'm gonna have him build my house" (per LA Weekly). Ford was an unknown at the time that he was cast as Han Solo — though he had appeared in small roles in Lucas' "American Graffiti" as well as Coppola's "The Conversation," but the famous story at the time was that Ford was mostly known around Hollywood as a professional carpenter. "Star Wars" would be his breakout role, and during the 1980s, Ford found continued stardom in the "Indiana Jones" series and other hits such as "Working Girl" and "Witness." Pacino's career, on the other hand, was floundering — 1983's "Scarface" was critically lambasted and he had a disastrous experience working on the historical war film "Revolution" in 1985. Pacino stepped away from the spotlight and did not return until the romantic noir "Sea of Love" in 1989. 
Does he regret his decision?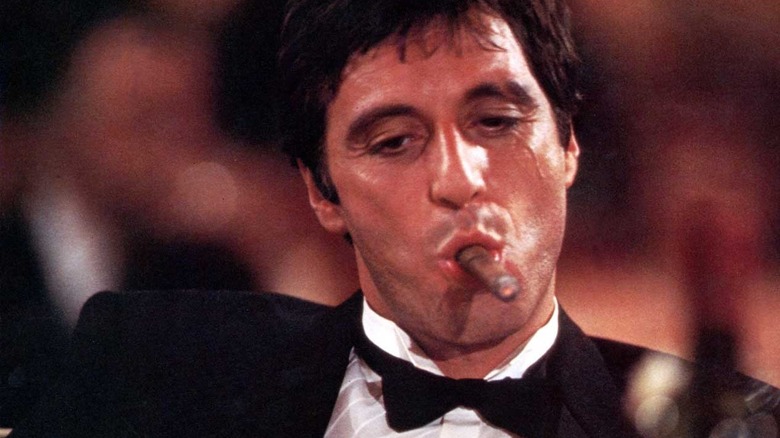 Universal Pictures
Did Pacino feel any remorse for not participating in what would become one of the most thriving multimedia conglomerates of all-time? In an interview with The Talk, he expresses his general satisfaction with his career path:
"I don't regret anything. I feel that I've made what I would call mistakes. I picked the wrong movie, or I didn't pursue a character or I played somebody and made some choices. But everything you do is a part of you. And you get something from it. And I mean, the idea and excitement of being in these situations and places—they are more than just memories, they inform your life. So I don't regret anything."
Pacino became famous for his intense acting in grounded dramas; waving around a blaster pistol and battling Stormtroopers would certainly have been a unique addition to his filmography. Can you picture Al Pacino wearing that vest and hanging out with Chewie?