Sundance Thriller Resurrection, Starring Rebecca Hall And Tim Roth, Is Headed To Shudder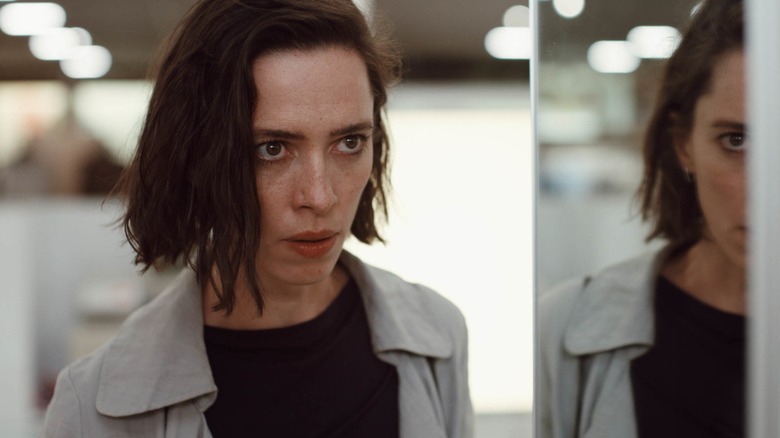 IFC Films
In another exciting deal out of Sundance, IFC Films and Shudder have acquired North American rights to the dark, Rebecca Hall-led thriller "Resurrection." The movie will premiere theatrically and on VOD before landing on the horror streamer.
"Resurrection" made a strong impression at Sundance this past week, thanks to Hall's intense performance as a single mother plagued by the appearance of a mysterious man (Tim Roth) from her past. Though the movie didn't premiere under the festival's Midnight banner, which usually includes most of the fest's horror features, it's a dread-inducing slow burn that's more than a little scary.
The feature seems like a great fit for both IFC Films and Shudder. IFC already has "Hatching," a Finnish creature feature that also drew considerable notice at Sundance, locked and loaded for an April release through IFC Midnight. Shudder, meanwhile, has also acquired streaming rights to Sundance feature "Speak No Evil," per The Wrap. "Speak No Evil" is a psychological thriller about two vacationing families who struggle to stay polite as they find themselves in an escalating situation.
A Horrifically Good Fit For The Streamer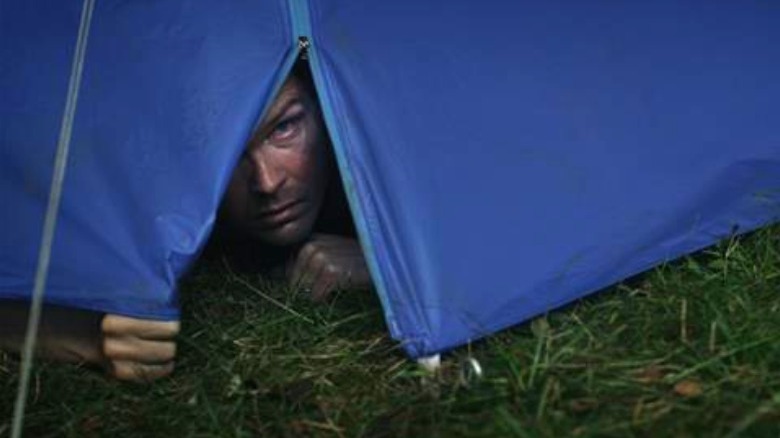 Dark Star Pictures
In "Resurrection," Hall plays Margaret, a woman who manages both a professional career and the upbringing of her independent, curious teen daughter Abbie (Grace Kaufman). Roth plays David, a man from Margaret's distant past whose reappearance shakes her to her core. "Resurrection" is phenomenally tense, winding itself up for an unsettling and unforgettable finale. The film is the second directorial project by Andrew Semans, who also penned the script.
Shudder General Manager Craig Engler expressed his excitement for the film in a statement, saying:
"Rebecca Hall gives a performance for the ages and Tim Roth is absolutely chilling in this masterful film by Andrew Semans. People will be talking about this film for years to come, and we're thrilled to be able to bring it to Shudder members."
Engler's hype for the movie is warranted. The movie has been an obvious critical success during its Sundance run, with 35 of 40 critics on Rotten Tomatoes giving it a positive review to date. Hall and Roth put in great work in the surprisingly gut-churning thriller, with Roth taking on an especially compelling and disturbing role. IFC Films President Arianna Bocco thinks so, too, calling these "career-defining performances" and praising the movie for being "revelatory and diabolically entertaining" in a press release.
Neither IFC Films nor Shudder has announced an official release date for "Resurrection." In past years, the path from Sundance to Shudder has varied broadly. Revenge thriller "Violation" appeared on Shudder in 2021 just two months after its Sundance premiere, whereas Scandinavian horror film "Koko-di Koko-da" (pictured above) took two years to arrive on the streamer after its Sundance selection. Hopefully we won't have to wait that long again here.