Universal Orlando Announces Time Frame For Opening Of Epic Universe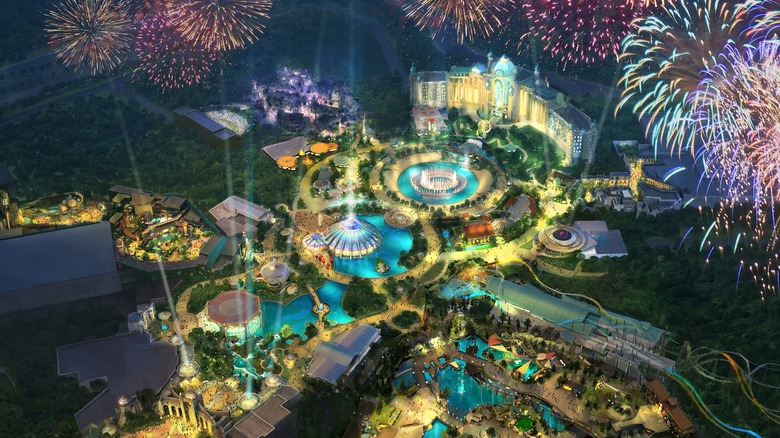 Universal Studios
Universal Studios Orlando first announced the plans for their Epic Universe theme park all the way back in 2019, and after an understandable construction delay due to the pandemic, Epic Universe has finally been given a time frame for opening, with the park eyeballing summer 2025. Epic Universe is the first theme park built from the ground up in Florida since Universal's Islands of Adventure arrived in 1999, and will be the largest theme park investment in Orlando in two decades, providing over 14,000 new jobs. The opening date comes on the heels of Universal's earnings report that despite the ongoing pandemic, Universal parks are showing record profits and strong attendance growth.
Universal's Epic Universe will offer an entirely new level of experience that will forever change theme park entertainment. Guests will venture beyond their wildest imagination, traveling into beloved stories and through vibrant lands on adventures where the journey is as astounding as the ultimate destination.
The original goal was to open the park in 2023, but this obviously wasn't going to be possible due to the pandemic delays. A 2025 opening is actually pretty impressive all things considered, especially when there's still been little information provided as to what Epic Universe is actually going to be like. Short of concept art and fan speculation, we only know that much like every other fancy theme park, the 750-acre Epic Universe will be a resort with hotels, shops, and plenty more in addition to theme park attractions.
What We Hope To See In Epic Universe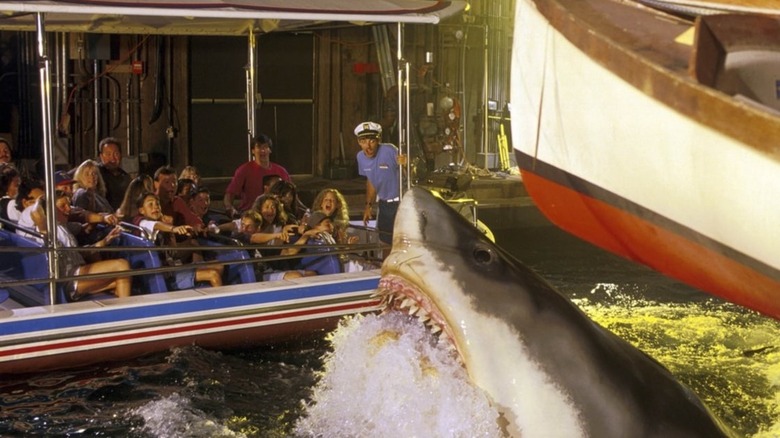 Universal Studios
As we don't have any concrete ideas as to what exactly Epic Universe will provide, it's time to play everyone's favorite game and speculate wildly! The Universal catalog is massive, and quite frankly, wholly underutilized by their theme parks. With such a massive investment into this new universe, here are some of the things they need to include.
We deserve a permanent fixture for the Universal Monsters. This concept has been heavily rumored since the announcement of Epic Universe, and it's one that I hope is genuinely happening. Given their relationship with Blumhouse, there could even be a little section for modern horror. Look, I've seen enough marriage proposals in front of Cinderella's castle at Disney. I demand goth marriage proposals in front of Dracula's castle, damn it!
"Pitch Perfect" themed karaoke bar.
A "Welcome to Duloc" ride that really hammers home that "Shrek" is mocking Disney. Lean into it. Go full-tilt "It's A Small World" parody.
Give me a "Fast & the Furious" raceway. I know there's a virtual ride in California, but I want to really experience my inner Vin Diesel.
Bring back the "Jaws" ride. They killed our boy Bruce to make way for Harry Potter World, and it needs to come back. Not only is "Jaws" one of the most important movies ever made, but if we don't have the ability to spread generational trauma by convincing children they're going to be eaten by a robot shark, what are we even doing here?