Scream Screenwriters Have 'Amazing Ideas' For Another Sequel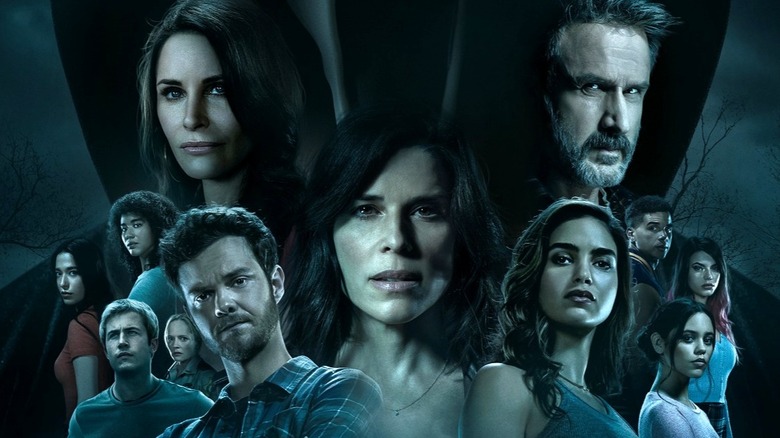 Spyglass Entertainment
Horror fans both cheer and bemoan franchise sequels. But, to be fair, the "Scream" movies planted their flag early with promises of more entries; as original co-killer Stu Macher put it, "These days, you gotta have a sequel!" 
In the weeks following the release of the franchise's fifth entry, "Scream" (2022) is certainly justifying another visit back to Woodsboro: with an opening weekend box office debut near $40 million and making $85 million worldwide on its $24 million budget, Matt Bettinelli-Olpin and Tyler Gillett's "Scream" reminds studios that horror is hot and audiences want thrills. And let's not pretend like sequels aren't baked into the film series; while the faces behind the mask change from movie to movie, Ghostface keeps coming back again and again to hand out punishment. Could we see another rumble with the masked killer soon?
Collider sat down with Bettinelli-Olpin and Gillett who, along with "Scream" executive producer Chad Villella, collectively make up Radio Silence, known previously for hide-and-seek thrill ride "Ready or Not." Before that, the trio contributed memorable segments for scary anthologies "V/H/S" and "Southbound" since their formation in 2011, and they report to Collider that their nu-"Scream" succeeded in scratching a creative itch. Check out what the co-director teased below.
Ready or Not, New Projects Are Cooking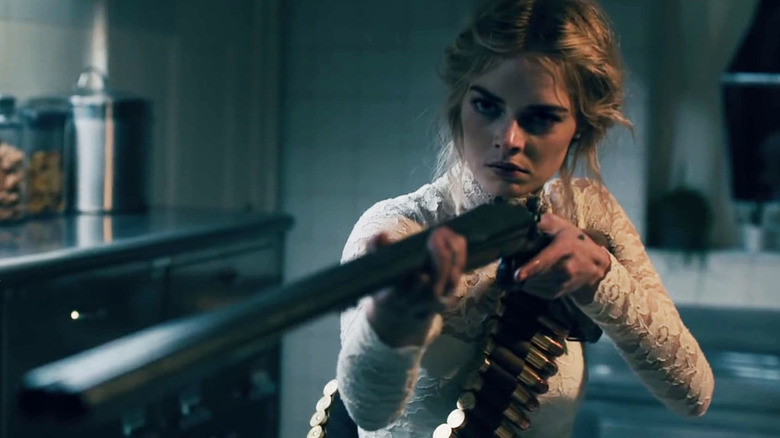 Fox Searchlight
Asked if they are looking to continue within the Woodsboro universe or want to pursue other projects now, Gillett explained where the trio is at:
"I think I can say that we love both ideas and I think we want to pursue both things. We have a bunch of really fun, original things that we're working on. We know that there's been a conversation about 'Ready or Not.' We certainly know that [screenwriters] Guy [Busick] and Jamie [Vanderbilt] have amazing ideas about where Scream could go after this last one. We just want to be involved in all of it.

"I think once you've had an experience with people that really changes you, not only creatively, but fills your heart up and fulfills you, really, in ways that I think we all never thought we would be fulfilled, you just want to replicate that as many times as possible. And so I know we'll have a ton of really amazing stuff with Guy and Jamie and William [Sherak] and Paul [Neinstein], the Project X [Entertainment] team. And then, yeah, I think we've got a lot of really fun, original stuff coming up as well. So I think a bit of all of it. But this was a unique challenge and I think it scratched an itch we don't know we had, and I think it'll continue to itch. So hopefully there's more."
There's a lot to look forward to here, no matter which way the dice roll. This year's slasher contribution (that really should have been called "Scream 5") has multiple characters connected to the town of Woodsboro and its bloody past — one new character even has a homicidal relative and spills blood before the credits roll. On the other hand, Radio Silence's comedic splatterfest "Ready or Not" wowed audiences in 2019 with a wild tale of a bride forced to take part in a deadly family tradition on her wedding night. Starring Samara Weaving ("Three Billboards Outside Ebbing, Missouri"), the film is what Chris Evangelista of /Film calls a "most pleasant surprise" and a sequel for that would be welcomed with open arms. Either way, we're ready to see what the trio of storytellers come up with next.