Am I OK? Review: Dakota Johnson And Sonoya Mizuno Carry This Tale Of Self-Discovery [Sundance 2022]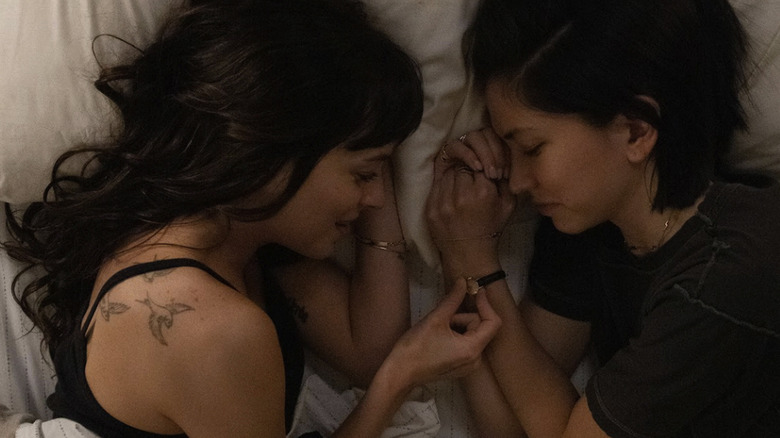 Sundance Film Festival
Actors (and married couple) Stephanie Allynne and Tig Notaro have stepped behind the camera to make their feature directorial debut with "Am I OK?," a lovingly crafted ode to female friendship and the idea that it's never too late to embrace your true self.
Lucy (Dakota Johnson, doubling up at this year's Sundance with this and "Cha Cha Real Smooth") and Jane (Sonoya Mizuno) have been best friends for years. They know everything about each other, right down to their food orders at their local L.A. diner, and they've settled into a comfortable, thirtysomething, middle class groove. Neither of them have to struggle for rent money or skip going out for drinks because they can't afford it; this movie is more aspirational than purely realistic (which, to be clear, is a welcome decision). Their lives are nice, but not perfect: Jane's boyfriend of eight years (Jermaine Fowler, doing the most he can in a small role) hasn't proposed yet, and Lucy has no interest in sleeping with a guy who is clearly harboring a deep crush on her.
The plot gets kicked into motion when Jane, who grew up in London, is promoted at work. Given the chance to open a new division of her company back in the U.K., she accepts the job. Lucy, who is a bit of a homebody, says she's happy for her friend, but is also clearly not ready for such a huge curveball. 
Speaking of curveballs: in the aftermath of a drunken night out, Lucy comes out to Jane. 
OK, so evidently they didn't know everything about each other after all.
Formulaic, But Solid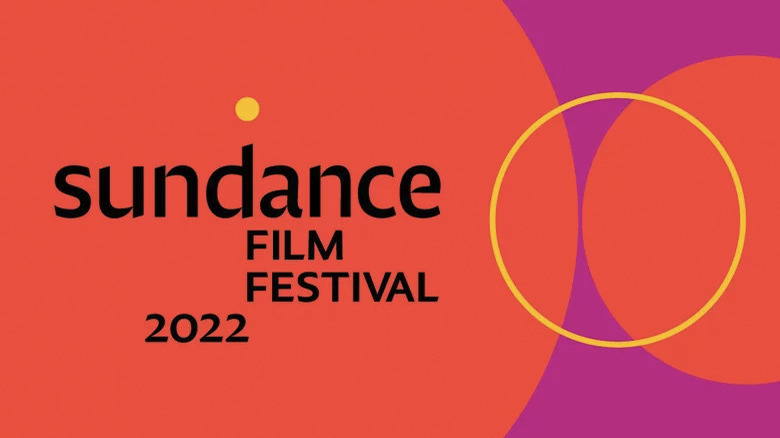 Sundance Film Festival
The coming-out moment showcases the deep friendship and support between these two characters. Johnson is super affecting here, letting a palpable weight be lifted off her shoulders while also illustrating Lucy's embarrassment at finally accepting the truth about herself in her early 30s. "I know that it's fine and no one cares," she says later, "but I care, and I'm late. I'm so late." 
Mizuno, who you might recognize from "Ex Machina" or her starring turn in Alex Garland's Hulu series "Devs," brings a warmth and acceptance to Jane, but there's a believable obliviousness to her, too. Jane is more excited about Lucy's revelation than Lucy herself, and when Jane organizes a trip to a local lesbian club which ends with Jane making out with a random woman on the dance floor, Lucy — who is absolutely not ready for a recalibration of her entire social situation — doesn't react well.
So far, screenwriter Lauren Pomerantz has deftly handled all of the dynamics at play here, giving us enough time with Lucy's inner turmoil ("What if I'm not meant to be happy?" she cries) and establishing Jane as being more confident and in control than her self-pitying pal. Meanwhile, a new masseuse (Kiersey Clemons) at Lucy's job has been awfully flirty lately, and Lucy would love her best friend's advice on how to handle the situation. But Jane starts spending more time with her annoying co-worker (Molly Gordon) who's also moving to London, leaving Lucy suddenly feeling like a third wheel just when she needs her longtime bestie the most.
With all of these volatile new changes upending their status quo, the stressed-out friends get in a blow-out fight, airing all of their pent-up grievances and resentments and pushing each other away. But this is the part in every romantic comedy where it feels like the movie is the equivalent of a theme park ride cruising along on a strip of metal, unable to veer too far from the expected course. In some films, there's enough to distract you from ever realizing you're on that track; in the case of "Am I OK?," the ride loses so much steam in this lengthy section that the illusion is broken. You find yourself looking down over the edge of the ride vehicle and being reminded that there's a structural framework undergirding the entire experience, and the whiplash of going from invested to slightly detached can be a little disappointing.
But hey — at least the ride was fun while it lasted.
/Film Rating: 8 out of 10