Nothing Compares Review: A Compassionate Look At Sinéad O'Connor's Pop Stardom Rise And Fall [Sundance 2022]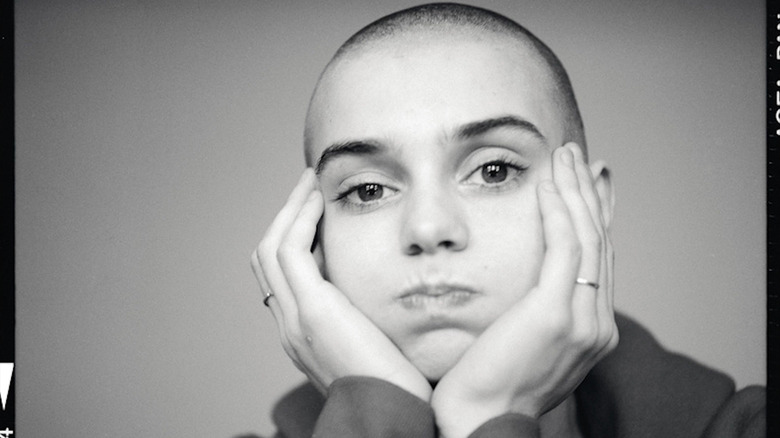 Andrew Catlin
In the 1990s, Sinéad O'Connor was huge — and then it all came crashing down. O'Connor had become a major pop star, but an appearance on "Saturday Night Live," in which she tore up a photo of then-Pope John Paul II, effectively torpedoed her career. To be fair, O'Connor, who changed her name to Shuhada Sadaqa in 2018 but who still records and releases music under her birth name, is still going. She's continued to release new acclaimed music over the years, but her pop stardom era is long over. And as far as she's concerned, that's a good thing — as she tells us during the documentary "Nothing Compares," being a pop star never suited Sinéad O'Connor anyway.
Kathryn Ferguson's documentary is a compassionate look back at O'Connor's rise and fall, ending pretty much at the point where her career exploded. It highlights the cruelty directed towards the artist for daring to make a statement (O'Connor tore up the Pope's image in protest of the Catholic Church's propensity for covering up sexual abuse). It also underscores her raw, unmatched talent -— her ability to use her beautiful voice to create memorable songs. 
We learn that O'Connor suffered at the hands of an abusive mother. "My mother was a beast, and I was able to soothe her with my voice," we're told via voiceover narration — Ferguson wisely eschews the traditional talking head-style interview and instead employs voiceovers from unseen subjects. Compiling a wide array of footage — home videos, recreations, stock imagery — "Nothing Compares" tracks O'Connor from her troubled youth to her explosion into musical stardom. At times it almost sounds cliché: people heard her pipes and flung record contracts in her direction. O'Connor was a young girl with a voice that could make you cry, and she caught the eyes (and ears) of everyone who encountered her — musicians, teachers, record execs — like she had been given some sort of divine gift. Religion itself layers itself through O'Connor's story: she was raised in uber-religious Ireland, and says that she herself was "stupidly religious" growing up. She was also wholly unique, with a style — and confidence — all her own. Her shaved head made people's eyes pop. When she became pregnant before the release of her first album, we're told that the record label actually tried to force her to terminate the pregnancy. She refused, and her first record, 1989's "The Lion and the Cobra," dropped when O'Connor was just 20 years old.
Nothing Compares 2 U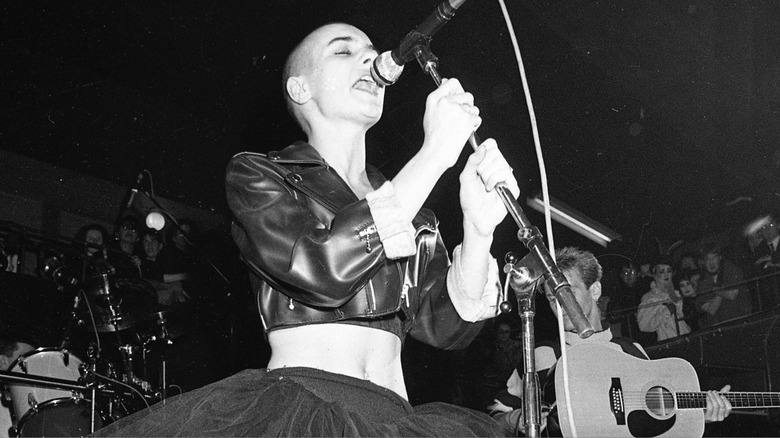 Independent News and Media
O'Connor's star continued to rise after the release of her debut album. Her single for the Prince-written "Nothing Compares 2 U," which appeared on her second album "I Do Not Want What I Haven't Got," became huge — thanks in part to a haunting video in which O'Connor gazed directly into the camera and shed real tears (frustratingly enough, the Prince estate denied the filmmakers the use of O'Connor's recording for the documentary, so we never get to hear it here). 
The bigger the artist became, the more outspoken she grew. That should've been commended, but there was a considerable backlash against this young woman speaking her mind. The old refrain reared its ugly head: "Shut up and sing." But in O'Connor's eyes, not using her ascendency for good causes would be a waste. What was the point of commanding listeners if you didn't at least try to get them to listen to what you had to say? 
O'Connor's superstardom might've survived her activism had it not been for her now-infamous appearance on "Saturday Night Live." While performing an a cappella version of Bob Marley's "War" on the show, O'Connor produced a photo of Pope John Paul II, tore it to pieces, and then stated: "Fight the real enemy." The backlash was extreme and almost immediate, and it's disappointing to watch the archival footage here of people throwing O'Connor to the wolves. 
People that you would hope would know better — late "SNL" cast member Phil Hartman, Madonna (who, having been a lightning rod for controversy for her whole career, really should've known better), and Joe Pesci, just to name a few — are seen in older footage as quick to deride the artist. Pesci hosted "SNL" the week after O'Connor's appearance, and during his monologue, he commented that had O'Connor tore up the Pope photo while he was hosting, he would've given her "such a smack." Rather than react in horror to a man claiming he would assault a woman for daring to speak her mind, the "SNL" crowd cheered. 
The Smooth Flow of Entertainment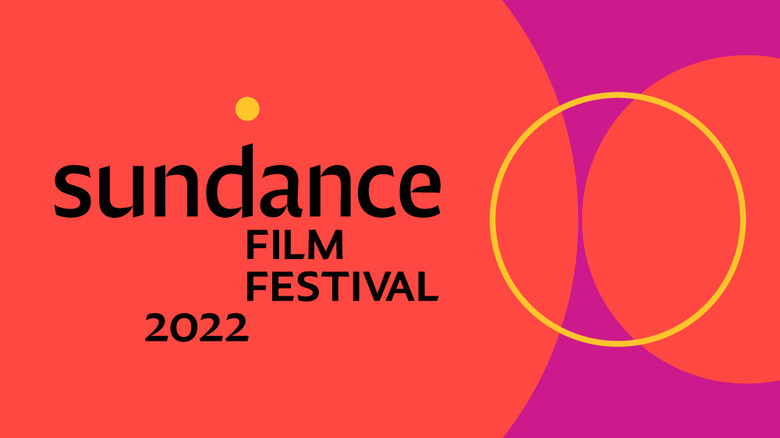 Sundance
The final nail in O'Connor's pop star coffin (at least according to "Nothing Compares") came when she appeared during the Bob Dylan 30th Anniversary tribute concert in Madison Square Garden, two weeks after the "SNL" performance. O'Connor was booed offstage by the crowd, reduced to tears, and comforted by Kris Kristofferson, who tried to defend O'Connor to the crowd before she came on stage. It's an utterly brutal moment to watch, and the awfulness of it all is underscored by a brilliant, spot-on comment from musician John Grant. "People that would boo Sinéad O'Connor, what were they doing at a Bob Dylan concert?" Grant asks, adding: "She's taken quite a beating in the world because the world does not take kindly to its programming being interrupted. The smooth flow of entertainment must not be interrupted."
At times, "Nothing Compares" can feel like hagiography. It's all a little too slight — so much of O'Connor's life is left out, and the entire thing feels a little bit like the CliffsNotes version of the story. And yet, you also get the sense that if anyone deserves such lionized treatment, it's O'Connor. She was ahead of her time in so many ways — speaking out for abortion rights in Ireland years before the country made abortion legal, and standing up against sex abuse in the Catholic Church. 
The abuse wasn't exactly unknown at the time, but John Paul II wouldn't even acknowledge the abuse until nine years after O'Connor's "SNL" appearance. "Nothing Compares" concludes on a hopeful note — with O'Connor still recording, still performing, and seemingly at peace with being far, far away from the world of pop stardom. It's a fine conclusion to an acceptable film. But it's hard not to think that a film that attempted to move beyond this brief, somewhat by-the-numbers method of storytelling would've resulted in something as strong as the artist herself.
/Film Rating: 6.5 out of 10