G.I. Joe And Transformers Publishing Rights Are About To Change Hands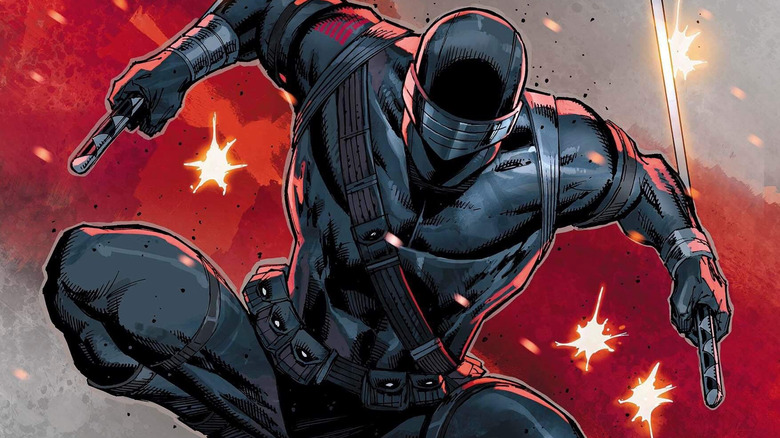 IDW
As the "G.I. Joe" theme song says, "Got to get tough ... go Joe!" Even if that means migrating with "Transformers" to a different comic book publisher.
For the last 14 years, IDW has held the comic book publishing rights to "G.I. Joe," and for the last 17 years, it has held the rights to "Transformers." When you factor in IDW's "Dungeons & Dragons" and "My Little Pony" comics, which are also based on Hasbro toy brands and which it will continue publishing, its grip over the childhood of a certain contingent of '80s kids has been pretty ironclad.
All that is about to change after this year, as IDW is losing the licenses to both "G.I. Joe" and "Transformers," even as it gears up for a publishing blitz in honor of the 40th anniversary of Hasbro's 1982 launch of the "G.I. Joe" line of action figures. In a statement to The Hollywood Reporter, IDW said:
"At the end of 2022, IDW will bid a fond farewell to the publication of G.I. Joe and Transformers comic books and graphic novels. We're exceedingly proud of our stewardship of these titles — 17 years with the Robots in Disguise and 14 years with A Real American Hero — and thank the legion of fans for their unwavering support, month in and month out. We're also eternally grateful to every one of the talented creators who helped bring these characters to four-color life through our comics."
Publishing Plans for the Rest of 2022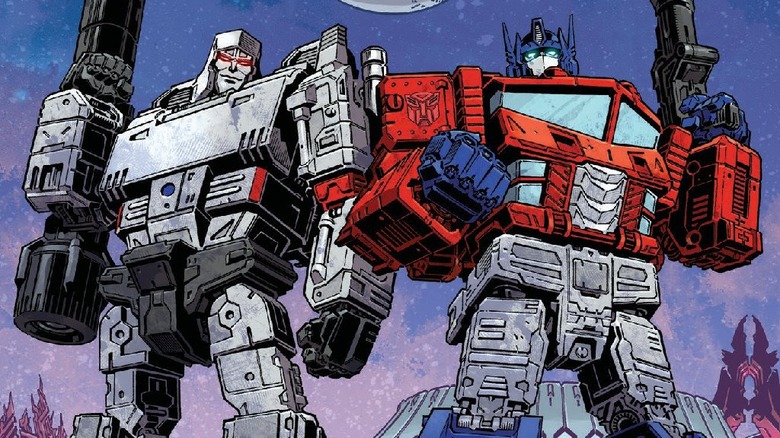 IDW
IDW still has the remainder of this year to keep publishing "G.I. Joe" and "Transformers" comics, and according to THR, it's "planning a blowout celebration" for the 40th anniversary of "Joe," including the landmark issue, "G.I. Joe: A Real American Hero" #300. Veteran "Joe" scribe Larry Hama, who has been with the property since its earliest days at Marvel Comics, will write the issue.
IDW also has the 4-issue limited series, "G.I. JOE: A Real American Hero – Saturday Morning Adventures" on the docket for this spring. As its title suggests, this limited series will be a pastiche of the early-to-mid '80s "G.I. Joe: A Real American Hero" cartoon show.
On the "Transformers" side of things, IDW has two new limited series and a number of hero- and villain-centric one-shots planned. It will conclude the main ongoing "Transformers" series by mid-summer.
Robert Kirkman's Skybound Entertainment, the company behind "The Walking Dead" comic book series, published by Image Comics, has reportedly been waiting in the wings for the rights to "G.I. Joe" and "Transformers." With IDW pulling out all the stops for its last year, Skybound will have to wait a little while longer, if it still hopes to see its name on the cover of "G.I. Joe" and "Transformers" comics.