The Best TV Shows And Movies Leaving HBO Max In February 2022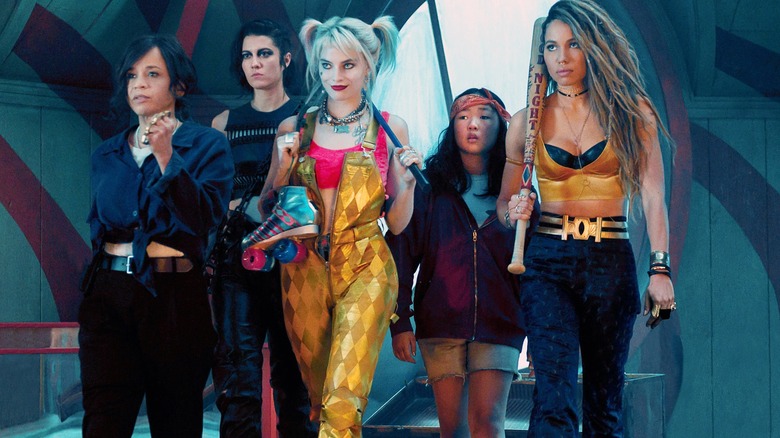 Warner Bros
Wow, is it really almost February already? Hopefully, by March I'll actually get used to writing 2022 on things. Anyway, thanks to the often ephemeral nature of streaming, another month means HBO Max is moving a lot of films and shows off their platform as part of its ever-rotating roster. Wondering what you should be sure to catch before it's gone? Well, look no further. Without further ado, here are the best movies leaving HBO Max in February.
Blade Runner 2049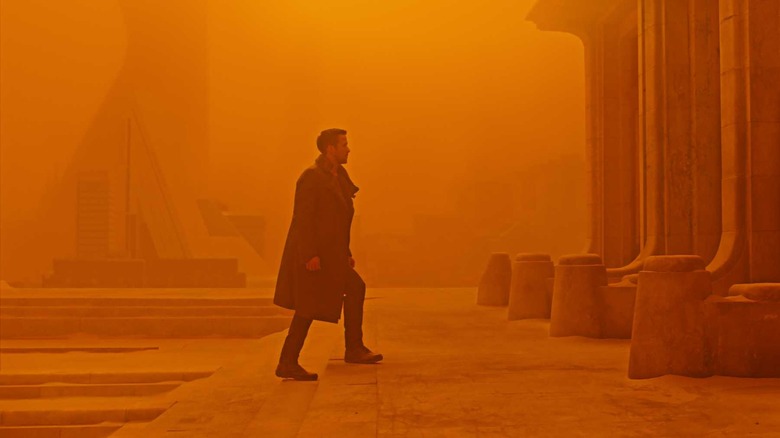 Warner Bros
Many had their doubts about Denis Villeneuve's 2017 sequel to a movie that had released 35 years earlier. However, the film defied fan expectations, delivering something truly beautiful and unique. "Blade Runner 2049" somehow managed to capture the spirit of Ridley Scott's original while still adding a wholly fresh persecutive that felt not only compelling, but necessary, an impressive feat considering "Blade Runner" never really asked for a sequel to begin with. Captivating despite its near three-hour runtime, "Blade Runner 2049" sees the return of Harrison Ford's Rick Deckard, but also introduces Ryan Gosling's Officer K. The film didn't do so well at the box office, but it certainly did well in my heart. You don't have to watch the original to enjoy the sequel, but if you haven't seen "Blade Runner," honestly, what are you waiting for?
Birds of Prey (And The Fantabulous Emancipation Of One Harley Quinn)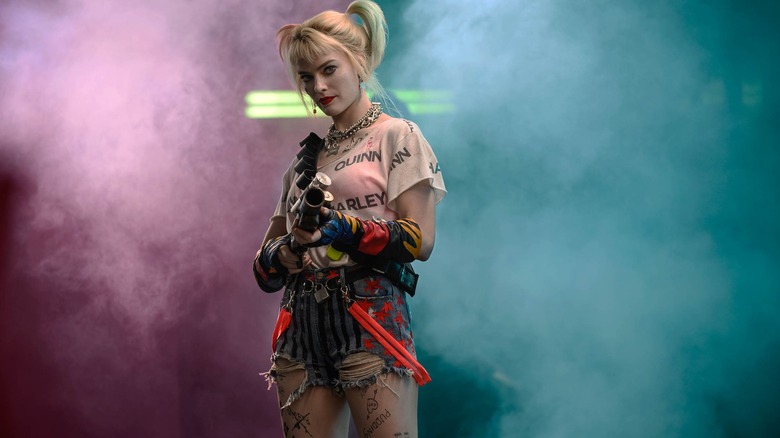 Warner Bros
"Birds of Prey (And The Fantabulous Emancipation Of One Harley Quinn)" may have a title that I hate writing out, but it's a movie I absolutely love watching. The 2020 film follows Margot Robbie's "Suicide Squad" standout Harley Quinn, as well as Renee Montoya (Rosie Perez), Helena Bertinelli (Mary Elizabeth Winstead), and Dinah Lance (Jurnee Smollett), who soon to star in her own Black Canary movie, in their own wild adventure across Gotham City. The movie also boasts Ewan McGregor's rather gleeful take on Roman Sionis, aka Black Mask. Robbie may have been the best part of "Suicide Squad," but the movie certainly doesn't do much for her in terms of character development. "Birds of Prey" not only adds significant depth to Harley, but gives the same treatment to her cohorts, who we hopefully haven't seen the last of. A smart script from Christina Hodson and deft direction from Cathy Yan created a superhero movie that is not only super fun, but also stands out as one of the DCEU's better films.
The LEGO Batman Movie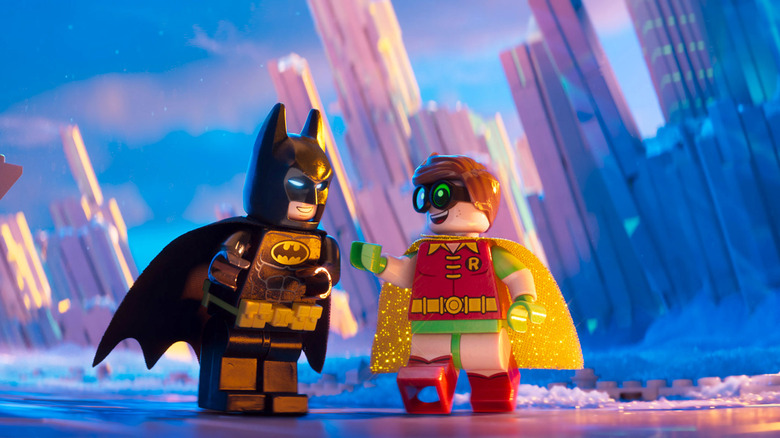 Warner Bros
The most surprising thing about 2014's "The LEGO Movie" is how good it actually is and while it's hardly the first franchise based on toys, it might just be the most fun. Perhaps even more shocking is how "The LEGO Batman Movie," which arrived in 2017, manages to maintain that sense of whimsy while both paying homage to and slyly winking at decades of the Dark Knight's history. Starring Will Arnett as Batman, Michael Cera as Robin, Zach Galifianakis as Joker, Rosario Dawson as Batgirl, and Ralph Fiennes as Alfred, the movie showcases a different type of Caped Crusader than fans had more grown accustomed to. While undeniably tons of fun and packed with jokes and cameos, the film also has a very strong emotional throughline. I found myself surprisingly touched by a movie I was certain wouldn't have much to say.
Less Than Zero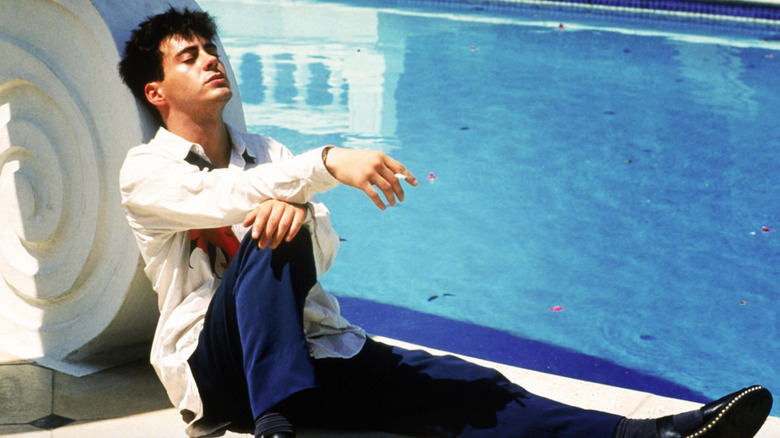 20th Century Fox
Strap in for this '80s classic! It may be dated, and it may have received mixed reviews at the time of its release, but "Less Than Zero" is worth a watch. Aside from a fantastic soundtrack, the 1987 movie boasts a truly incredible performance from Robert Downey Jr. as Julian. The film also stars Andrew McCarthy, Jami Gertz, and James Spader, who's turn as Rip is also quite memorable. Though it bears little resemblance, "Less Than Zero" is based on the novel of the same name by Bret Easton Ellis, best known for later writing "American Psycho." Sure, the film is about rich white kids doing tons of drugs in Los Angeles, but it sure is beautifully shot. The film may revel in its excess, but its characters certainly don't emerge unscathed. I'll admit, it's been quite a few years since I've seen it, but now that I know "Less Than Zero" is leaving HBO Max, I'll definitely be revisiting this one.
Where the Wild Things Are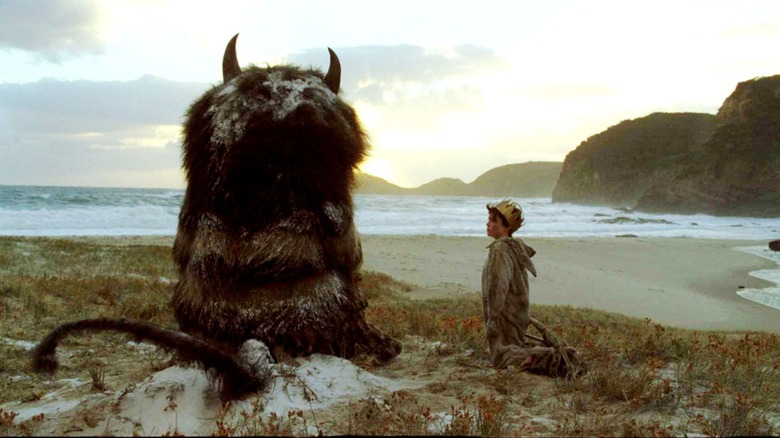 Warner Bros
If you haven't seen this movie, you may be wondering if it's possible to create a compelling film out of a very beloved and very short children's book. Well, if that book is by Maurice Sendak and the director in question is the incomparable Spike Jonze, then the answer is a resounding yes. Also, the script was written by Dave Eggers, who manages to expand a whole lot on Sendak's nine sentence story. Of course, the 2009 movie takes quite a few liberties to make up its 101 minute runtime, but the adaptation is inarguably both heartfelt and lovely, capturing Sendak's singular illustrations and fantastical spirit. The film stars Max Records as Max, the kid who goes on an unforgettable adventure, and also features some great vocal performances from the likes of Forest Whitaker, Catherine O'Hara, and the late James Gandolfini. It even has a wonderful score from Carter Burwell and Karen O of the Yeah Yeah Yeahs. If you need a cozy, warm blanket of a movie to help you through these dark times, look no further than "Where the Wild Things Are."
Everything Leaving HBO Max In February 2022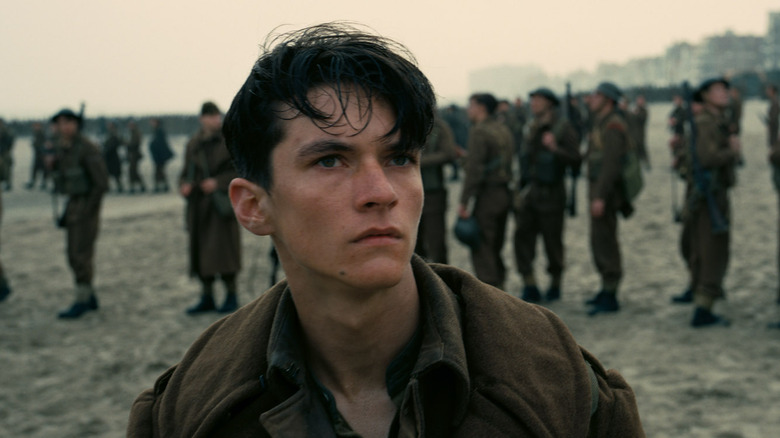 Warner Bros
February 11:
Dunkirk, 2017 (HBO)
February 25:
Blade Runner 2049, 2017 (HBO)
February 27:
Epic Movie, 2007 (Extended Version) (HBO)
February 28:
13 Going On 30, 2004 (HBO)
300: Rise of an Empire
1968
The 2000s
A Hijacking, 2012 (HBO)
Amanpour: Sex & Love Around the World
American Dynasties: The Kennedys
American Style
Amistad
Annabelle Comes Home
Anthony Bourdain: Parts Unknown
Any Given Sunday
Aquaman
Beverly Hills Cop, 1984 (HBO)
Beverly Hills Cop II, 1987 (HBO)
Beverly Hills Cop III, 1994 (HBO)
Beyond Reasonable Doubt
Birds of Prey (And The Fantabulous Emancipation Of One Harley Quinn)
Brown Sugar, 2002 (HBO)
The Bush Years: Family. Duty. Power.
The Cell 2, 2009 (HBO)
Charlotte's Web, 2006 (HBO)
Chasing Life with Sanjay Gupta
The Cider House Rules, 1999 (HBO)
CNN Special: The Trump Insurrection
The Color Purple
Constantine
Cradle 2 the Grave
Crazy Rich Asians
Crimes of the Century
The Curse of La Llorona
Dead Again, 2017 (HBO)
Dead Wives Club, Season 1
Dear Christmas
Death Row Stories, Season 1-5
Detour, 2016 (HBO)
The Diary of a Teenage Girl
The Disappearance of Alice Creed
Drinking Buddies, 2013 (HBO)
The Eighties
The End: Inside The Last Days of the Obama White House
Event Horizon, 1997 (HBO)
Fast Company, 1979 (HBO)
Feast Of Love, 2007 (HBO)
Flawless,2007 (HBO)
Finding Jesus: Faith, Fact, Forgery
First Ladies
Forensic Files II, Season 1
Fun Size, 2012 (HBO)
The Gallows, 2015 (HBO)
Gangs Of New York, 2002 (HBO)
Gigli
Godzilla: King of the Monsters
The Good German, 2006 (HBO)
The Good Heart, 2009 (HBO)
The Goonies
The Great Gatsby, 2013 (HBO)
Hell in the Heartland: What Happened to Ashley and Lauria?
The Hitchhiker's Guide To The Galaxy, 2005 (HBO)
The History of Comedy
How It Really Happened, Season 1-5
How To Deal, 2003 (HBO)
Imperium, 2016 (HBO)
The Hunt with John Walsh
Independence Day, 1996 (Special Edition Extended Version) (HBO)
It: Chapter 2
Joker
Justice League
Keeping The Faith, 2000 (HBO)
The Killer Truth
Kong: Skull Island
Lady In The Water, 2006 (HBO)
The Legend of Bagger Vance
The LEGO Batman Movie
Less Than Zero, 1987 (HBO)
Lincoln: Divided We Stand
Lovelace
Macbeth
Menace II Society
Movie 43, 2013 (HBO)
Mo Willems Storytime Shorts!
The Movies
Mr. Nobody, 2009 (Extended Version) (HBO)
Muriel's Wedding, 1994 (HBO)
My Golden Days, 2015 (HBO)
National Lampoon's Dorm Daze 2: College at Sea, 2006 (Unrated Version) (HBO)
The Neverending Story II The Next Chapter, 1990 (HBO)
The Nineties
The Nun
Nurse 3D, 2013 (HBO)
Ocean's Eight
One Hour Photo, 2002 (HBO)
Ouija Origin Of Evil, 2016 (HBO)
Paddington 2
Parental Guidance, 2012 (HBO)
The People v. The Klan
The Photograph, 2020 (HBO)
Pitch Perfect, 2012 (HBO)
Pope: The Most Powerful Man In History
Prime, 2005 (HBO)
Prince Avalanche, 2013 (HBO)
Race for the White House, Season 1
Ready Player One
The Redemption Project
The Return Of The Living Dead, 1985 (HBO)
A Return to Salem's Lot
Rush Hour
Rush Hour 2
Rush Hour 3
Seeking A Friend For The End Of The World, 2012 (HBO)
Set Up, 2011 (HBO)
Severance, 2006 (HBO)
The Seventies
Shazam!
Showdown In Little Tokyo, 1991 (HBO)
Something's Killing Me
Space Cowboys
Stanley Tucci: Searching for Italy
The Story of Late Night
Suicide Squad
Teen Titans Go! To The Movies
Tim Burton's Corpse Bride
Tricky Dick
Ultraviolet
United Shades of America, Season 1-6
Unmasking a Killer
Valentine's Day
Vegas Vacation
Vengeance: Killer Coworkers
Vengeance: Killer Lovers
Vengeance: Killer Neighbors
Very Scary People, Season 1
Very Scary People, Season 2
Vice, 2018 (HBO)
Wendy, 2020 (HBO)
We Will Rise: Michelle Obama's Mission to Educate Girls Around the World
Where the Wild Things Are
The Windsors: Inside The Royal Dynasty
The Wonder List With Bill Weir
Wonder Woman
Zombieland