Skydance Media Ditches Paramount, Sets New Deal With Apple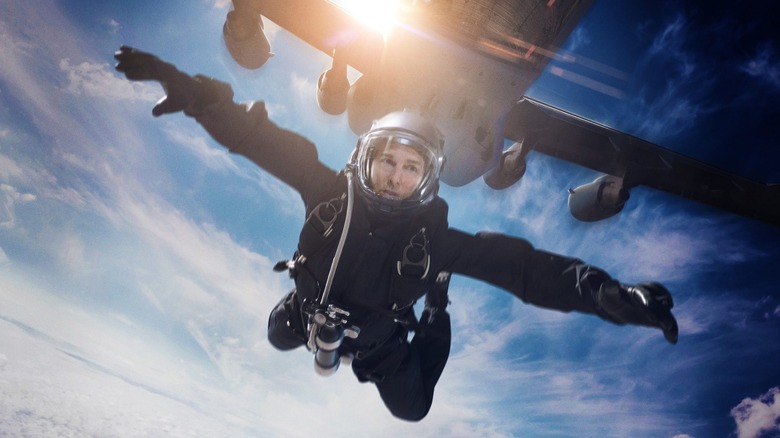 Paramount Pictures
Skydance Media, the studio behind the "Mission: Impossible" and "Terminator" franchises, has signed a new deal with Apple, and that means big things for the future of streaming on the movie side. It also means that Paramount Pictures, who had been Skydance's biggest partner for roughly a decade, are going to be left out in the cold to some degree. Basically, it is shifting a producer of giant, crowd-pleasing blockbusters out of the hands a traditional movie studio (woefully short on its own big franchises) to a streaming-focused tech company.
According to The Hollywood Reporter, David Ellison's Skydance has signed a first-look deal with Apple Original Films. Details of the deal were not disclosed, but it is said to be multi-year and non-exclusive. Paramount will still have the right to co-finance and co-produce entries in franchises such as "Mission: Impossible," "Top Gun," Transformers," and "Star Trek." Everything else? Apple is going to get first dibs. The deal is said to focus on an annual slate of live-action movies with a global audience in mind. 
Streaming Is the Future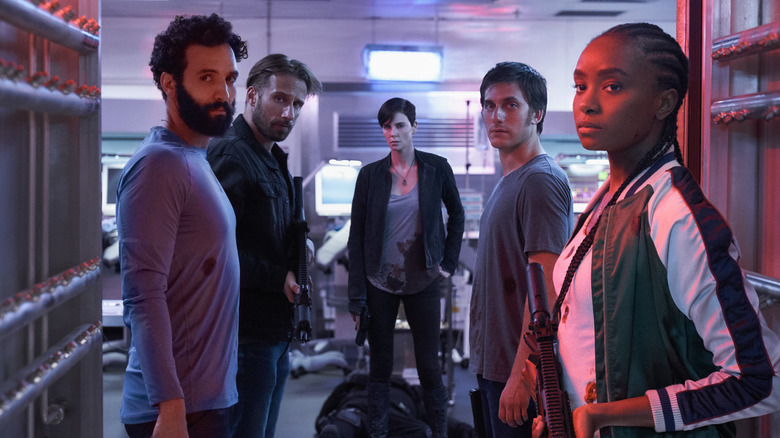 Netflix
During the pandemic, Skydance began focusing more on streaming. "The Old Guard" went to Netflix, with both "Without Remorse" and "The Tomorrow War" going to Amazon. Plus, they worked with Michael Bay on Netflix's "6 Underground" and have "The Adam Project" starring Ryan Reynolds also set up at Netflix. Meanwhile, their last theatrical release, the "Snake Eyes: G.I. Joe Origins," bombed in brutal fashion. Not to mention that 2019 releases such as "Terminator: Dark Fate" and "Gemini Man" also failed to live up to financial expectations.
All of this to say, outside of the established franchises that can still flow through Paramount, Skydance may be better suited to the streaming world. And, to that point, Apple has demonstrated that is very serious about making major inroads through Apple TV+ in this department. Case in point, they've got Martin Scorsese's "Killers of the Flower Moon" on deck, and both "CODA" and "The Tragedy of Macbeth" in the awards season conversation this year. But Skydance can provide popcorn fare like "World War Z" or "Geostorm," which Apple is sorely lacking right now.
In many ways, the partnership makes sense as Skydance and Apple already had a deal in place for animated films, with "Spellbound" currently in development. Plus, they have a couple of TV shows together with "Foundation" and the upcoming "The Big Door Prize." If Skydance was looking to make a new deal, this is a logical fit.
A Serious Blow for Paramount (and Probably Theaters)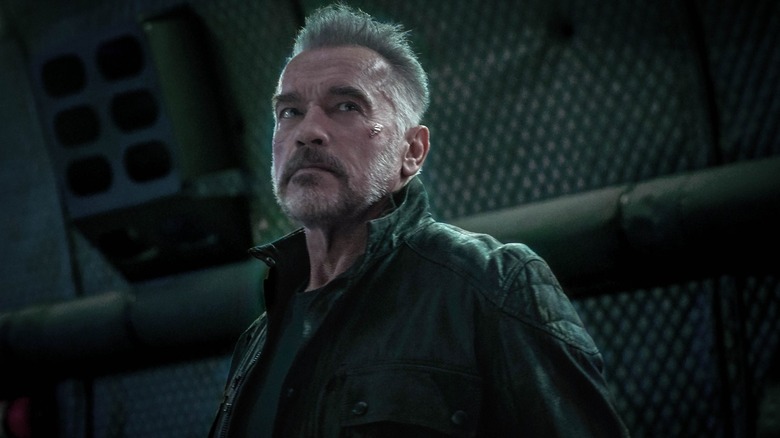 Paramount Pictures
It should be noted that Paramount Pictures already revealed plans to scale back blockbusters in favor of focusing on Paramount+. That having been said, the theatrical business they were very much in has now been handed a huge setback. What's more, Paramount was one of the studios that truly helped keep movie theaters on their feet, especially through its collaborations with Skydance. The company has generated nearly $6 billion at the global box office since 2010, and much of that flowed through this Paramount partnership.
Theaters are already facing an uphill battle in the streaming era, and the pandemic certainly hasn't helped anything. The theatrical experience needs all of the help that it can get right now and, even if the studio was already planning on shifting its focus a bit, this is indeed a bit setback. We can only hope that Apple will look at a robust theatrical release strategy with its new Skydance partnership, in addition to bolstering its offerings on Apple TV+.