Scream Almost Featured Cameos From Rian Johnson And Hayden Panettiere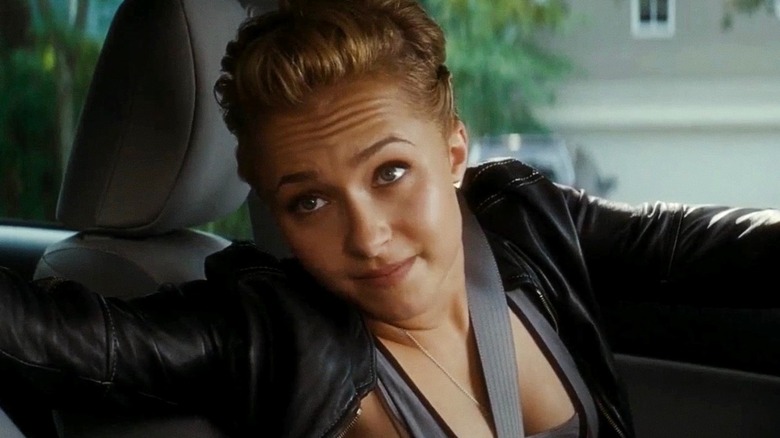 Dimension Films
The new "Scream" movie, in theaters now, is the fifth installment in the long-running slasher film franchise. Yet it continues the meta gag of an in-universe series of movies called "Stab," based on the events of "Scream," and now the fictional "Stab" series has outpaced the "Scream" series. It's all the way up to "Stab 8" — which, like the sequel colloquially known as "Scream 5," drops the numbering in favor of having the same clean title as the first film. This "Scream" is really "Scream 5" and this "Stab" is really "Stab 8," and it's all very confusing.
As we all know, there's another long-running franchise with a divisive eighth installment, that being "Star Wars," which brought in Rian Johnson to direct "Episode VIII — The Last Jedi." And no one ever complained or called him "Ruin" Johnson! In a perfect world, that is.
In an interview with The Wrap, Tyler Gillett revealed that he and his "Scream" and "Ready or Not" co-director, Matt Bettinelli, were hoping to have Johnson and "Scream 4" star Hayden Panettiere cameo in the new "Scream." Gillett said:
"We did talk about it and, and we really wanted to. We had a Zoom with Hayden and we really wanted to try to find a way to get her into the movie. In fact, in that YouTube section of the movie, that was initially going to be a clip of Rian Johnson, talking about making 'Stab 8' with Woodsboro survivor Kirby.

"But we weren't able to get all the pieces in place in time to get it into the movie. So we had to quickly pivot and Hayden was totally understandable about all that. But, so we wanted to get some nod to Kirby being in the movie and then we did get her voice to lend to the 'to Wes' toast."
Now in Theaters: Requels, Requels, and More Requels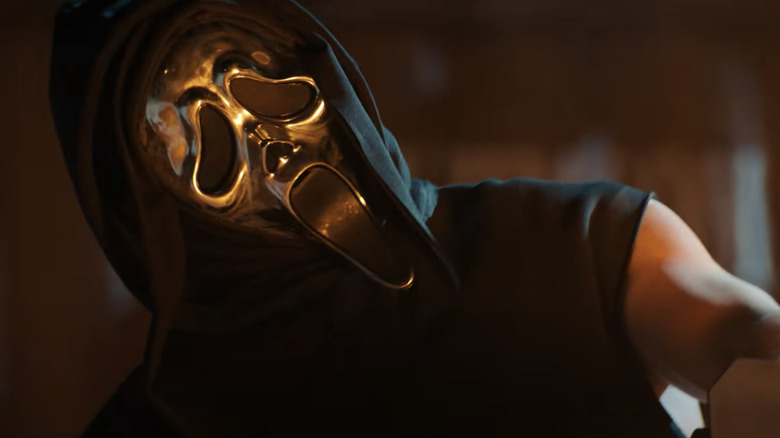 Paramount Pictures
James Vanderbilt and Guy Busick wrote the script for the new "Scream," and by brushing up against the "Last Jedi" backlash, they've brought a series that is a horror institution to a place where it is now commenting on tropes and trends outside the genre. "Scream" coins the term "requel" to refer to movies that are a hybrid of reboot and sequels. In recent years, we've seen oh-so many films like that, along with other assorted remixes, legacy sequels, and Disney live-action remakes. The last few months alone have brought "Ghostbusters: Afterlife," "The Matrix Resurrections," and "Spider-Man: Homecoming," all of which mingled new young stars with older legacy ones.
With a movie like "Scream" (which always begs the question: which one?), it's the kind of thing where you can look at the schedule for your local theater sometimes and forget what year it is. The self-aware 2022 requel "Scream" is playing in multiplexes across the U.S. now.