Joshua Jackson To Star Opposite Lizzy Caplan In Fatal Attraction TV Series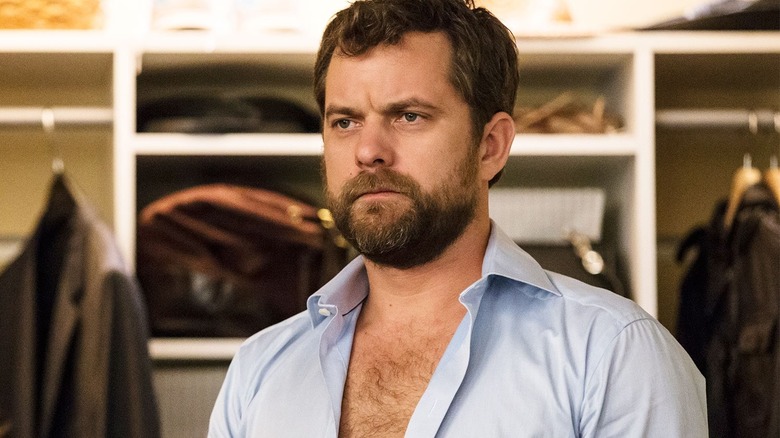 Showtime
Joshua Jackson has signed on as the male lead of "Fatal Attraction," according to THR. The Paramount+ series will reimagine the classic 1980s psychosexual thriller, and with Jackson's previously confirmed co-star Lizzy Caplan ("Castle Rock," "Masters of Sex") along for the ride, it's time for a new spin on this steamy, drama-filled saga. Just like the film, "Fatal Attraction" centers on Alex (Caplan) and Dan (Jackson) as they weather the consequences of a casual fling. Following their brief affair, Jackson's Dan will become the object of Alex's obsession, leading to an aggressive pursuit and deadly consequences.
Per Paramount, here's the logline for the series:
A deep-dive reimagining of the classic psychosexual thriller and '80s cultural touchstone, the new series will explore fatal attraction and the timeless themes of marriage and infidelity, through the lens of modern attitudes towards strong women, personality disorders, and coercive control.
"Fatal Attraction" comes from writer and showrunner Alexandra Cunningham ("Dirty John," "Rome"), from a story she co-wrote with Kevin J. Hynes ("Perry Mason," "Dirty John"). The original story comes from the 1980 film "Diversion," by James Dearden, who eventually adapted it into his 1987 version of "Fatal Attraction." Hynes is set to executive produce the series, along with Darryl Frank and Justin Falvey.
The New Stars of Fatal Attraction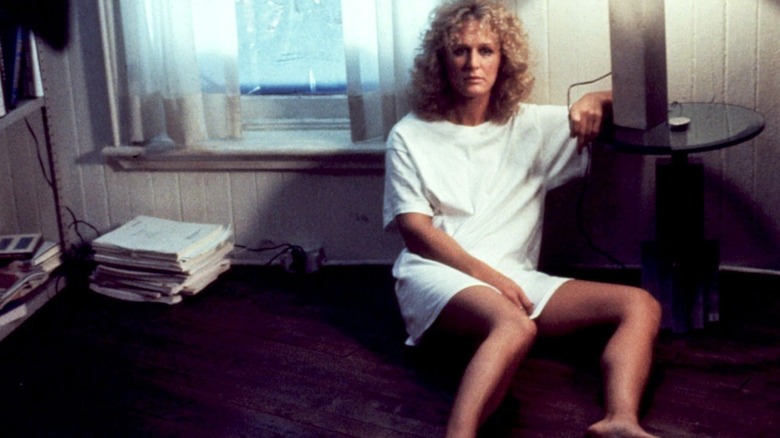 Paramount Pictures
Joshua Jackson and Lizzy Caplan have some pretty big shoes to fill but that's the expected burden of remaking a beloved film. "Fatal Attraction" has a complex legacy, but went on to become the highest-grossing film of 1987 and earned six Academy Award nominations, including one for Best Picture. It eventually spawned many imitations, which paled in comparison, largely because of Glenn Close's memorable turn as Alex. So it sounds like the performances will be an undeniable part of this new "Fatal Attraction" succeeding, especially because its leads will follow in the footsteps of Glenn Close and Michael Douglas.
Of the latest casting announcement, Nicola Clemens (president of Paramount+ original scripted series) said:
"Joshua is an incredible talent who creates beautifully complicated characters on both the screen and stage. He and Lizzy are perfectly matched to tell a nuanced and modern narrative about the complexities of the human psyche. We're thrilled to partner with them to bring this provocative and captivating story to a new generation."
Caplan and Jackson sound like promising pair for the upcoming series. They're already familiar with the themes — Jackson starred in multiple seasons of "The Affair" and Caplan in "Masters of Sex"! But jokes aside, Jackson is much beloved for his time on shows like "Fringe" and "Dawson's Creek," and recently settled into the world of streaming dramas with titles like Peacock's "Dr. Death" and the Reese Witherspoon produced Hulu series "Little Fires Everywhere." As for Caplan, she's consistently doled out excellent performances for decades, including her early role in "Freaks and Geeks" and more recent performances like "Party Down" and "Castle Rock."